HUNTINGTON BEACH, California ― The interaction of two appetite hormones, leptin and ghrelin, may prove key to developing new drugs to treat alcohol use disorder (AUD), a new study suggests.
Evidence supports the role of appetite-regulating pathways in addictions, including AUD. Ghrelin, a peptide produced by the stomach, and leptin, another feeding-related peptide, both affect craving for alcohol, said lead investigator Elie G. Aoun, MD, Alpert Medical School of Brown University, Providence, Rhode Island.
"There's been a lot of research in the last 10 years or so looking at which neurotransmitters in the brain are modulating alcohol use, and classical thinking has been that dopamine is the most important neurotransmitter, but dopamine may just be the oil that keeps the machine running instead of being the whole story," Dr Aoun told Medscape Medical News.
"We need to have an open mind and look at other compounds that can affect alcohol use, because right now, the medications that we have have very limited efficacy, and as much as they help certain people, the majority of people who have alcohol use disorder cannot be on any of these medications, either because of side effects or lack of efficacy," he said.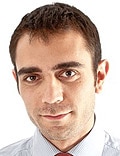 The findings were presented here at the American Academy of Addiction Psychiatry (AAAP) 26th Annual Meeting.
Food, Alcohol Cravings Similar
"In our lab, we have been studying the effects of appetite-regulating hormones on alcohol use, because the patterns of craving and urges are very similar. When people crave sugar and food, the responses they show on craving scales are very similar to what we see in alcohol use disorders," he said.
It has been shown that people who have undergone gastric bypass surgery, although they tend to lose a lot of weight as a result, also tend to have relapses of AUD or engage in a worsening use of alcohol. In some cases, individuals who have no history of alcohol abuse start to crave alcohol.
"It can be 20% to 30% post bariatric surgery. We see this all the time. People who never had a drink start drinking a lot about a month after they have the surgery. When they are doing these gastric bypass surgeries, they cut a piece of the stomach and then reconnect it downstream. At first, the ghrelin that is produced in the stomach is suppressed, but then after the stomach tissue regenerates, it starts to produce more ghrelin, and hence, the increased cravings," said Dr Aoun.
In the current study, the investigators examined the relationship between ghrelin and leptin in alcohol craving in a small number of volunteers.
The researchers hypothesized that exogenous ghrelin administration acutely decreases endogenous serum leptin levels and that these changes in leptin levels would correlate negatively with alcohol craving.
The study included 45 non-treatment-seeking, heavy drinking, alcohol-dependent participants who were randomly assigned to receive either intravenous ghrelin or placebo.
Participants were also exposed to craving cues by being asked to smell juice and water, followed by alcohol.
"They had to be non-treatment-seeking for ethical reasons. We wouldn't want to put someone who wants to quit drinking in our behavior economics laboratory," Dr Aoun noted.
The laboratory was specifically created to look like a typical bar, he added.
"It's actually a real bar. It has the fluorescent Miller Light sign, my research assistant dresses like a bartender. We're trying to replicate real-life circumstances," he said.
Serum ghrelin and leptin levels were measured before and then throughout the ghrelin infusion process.
The researchers found that intravenous ghrelin administration significantly reduced serum leptin levels compared with placebo (P < .05) and that there was an inverse relationship between ghrelin and leptin, in that the higher the serum concentration of ghrelin, the lower the concentration of leptin.
The researchers also found that higher concentrations of ghrelin in the blood meant more severe cravings for both juice and alcohol. In contrast, leptin acted to curb alcohol cravings but did not affect the urge to drink juice. Placebo had no effect on leptin or ghrelin concentrations or cravings.
"Ghrelin did not discriminate. It would increase the cravings both for juice and for alcohol. But leptin was more specific. Low levels of leptin correlated with increased alcohol urges, but not with an urge to drink the juice. It's either the higher levels of ghrelin or the lower levels of leptin, but more probably it is the interaction, the cross talk between these two hormones, that is affecting alcohol craving," Dr Aoun said.
A ghrelin antagonist is currently being developed as a potential treatment for AUD, but if the findings of this study are replicated, they could spur the development of a leptin agonist, he said.
"Our work shows this interaction or cross talk. It's the first study of its kind. No one has ever looked at the effect of leptin on alcohol, but lots of people have looked at the effects of ghrelin. Our results show that the field is going in the right direction," Dr Aoun said.
Cutting-Edge Research
Commenting on the study for Medscape Medical News, Thomas R. Kosten, MD, Jay H. Waggoner Chair and professor of psychiatry and neuroscience, Baylor College of Medicine, and research director of the Michael E. DeBakey Veterans Affairs Medical Center, Houston, Texas, said that although the research currently does not have any direct clinical implications, it is at the cutting edge of drug development for alcohol addiction.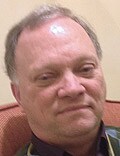 "This is what's coming down the pipeline. In that sense, it is clinically relevant, because these ghrelinlike compounds are rapidly being developed by big pharmaceutical companies, not for the treatment of alcohol abuse but for eating disorders and obesity," Dr Kosten, who is also editor-in-chief of the American Journal on Addictions, said.
"Big pharmaceutical companies aren't interested in addictions, so we may well get some new compounds that we might use essentially off label that might turn out to be very effective treatments. We really need something for alcohol use disorder. We could use some good treatments, and the appetitive hormones would target alcoholism in a completely different way from how we go about it now," he said.
"I've asked them to submit this paper to my journal for publication, but they may submit it elsewhere. It could very well get into a higher-impact-factor journal, because it is on the cutting edge, and we are increasingly interested in how the appetitive systems are all interacting," Dr Kosten said.
The study was funded by the National Institute on Alcohol Abuse and Alcoholism and the National Institute on Drug Abuse. Dr Aoun and Dr Kosten have disclosed no relevant financial relationships.
American Academy of Addiction Psychiatry (AAAP) 26th Annual Meeting. Presented December 4, 2015.
Medscape Medical News © 2015 WebMD, LLC

Send comments and news tips to news@medscape.net.
Cite this: Appetite-Regulating Hormones May Block Alcohol Cravings - Medscape - Dec 15, 2015.