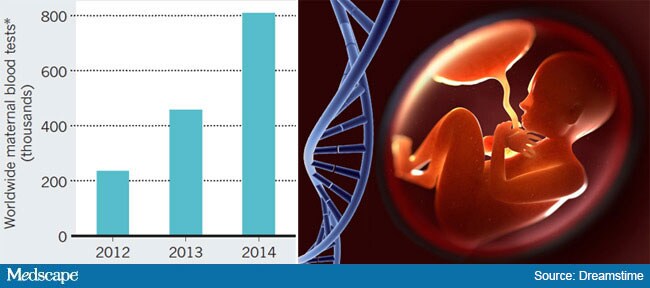 Fetal sequencing, noninvasive prenatal testing, and familial cancer sequencing. Already, more than 800,000 noninvasive prenatal tests have been done using a single tube of blood at approximately 10 weeks of pregnancy for fetal DNA low-pass sequencing.[5] This has resulted in more than 70% reduction in the need for amniocentesis across the United States. Similarly, after the Myriad Genetics Supreme Court decision, a number of companies are offering not only BRCA gene sequencing for considerably lower cost. Such companies as Color Genomics offer sequencing of 19 oncogenes for $250, and Counsyl sequences 22 genes for $349.
Medscape © 2015 WebMD, LLC

Any views expressed above are the author's own and do not necessarily reflect the views of WebMD or Medscape.
Cite this: Eric J. Topol. Eric Topol's Top 10 Tech Advances of 2015 - Medscape - Dec 15, 2015.