UPDATED December 8, 2015 // ORLANDO, Florida ― The newly approved ixazomib (Ninlaro, Millennium/Takeda) is the first available oral proteasome inhibitor and offers patients with multiple myeloma the option of taking an all-oral treatment regimen.
The data that led to the FDA approval of ixazomib just a few weeks ago come from the phase 3 trial known as TOURMALINE-MM and were presented today to a packed hall here at the American Society of Hematology (ASH) 57th Annual Meeting.
The trial was conducted in 26 countries and included 722 patients with relapsed and/or refractory multiple myeloma. All patients had received at least one prior therapy, and half had already undergone a stem cell transplant and were progressing. Results showed that a triplet combination with ixazomib, lenalidomide (Revlimid, Celgene Corporation), and dexamethasone (multiple brands) significantly improved progression-free survival (PFS) when compared with the doublet of lenalidomide and dexamethasone.
Median PFS was 20.6 months with the triplet vs 14.7 months in the control group (hazard ratio [HR], 0.742; P = .012).
The trial is ongoing, and with a median follow-up of 23 months so far, the data on overall survival are immature, said lead author Philippe Moreau, MD, University of Nantes, France. So far there have been 171 deaths (only 35% of the number required for final analysis of overall survival). Of these, 81 were in the ixazomib groups and 90 in the placebo group.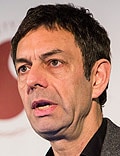 Which Triplet to Choose?
At last year's ASH annual meeting, results with the triplet combination of carfilzomib (Kyprolis, Onyx Pharmaceuticals, Inc) with lenalidomide and dexamethasone from the ASPIRE trial made quite a splash and were hailed as "unprecedented." The carfilzomib triplet showed a median PFS of 26.3 months, as compared with 17.6 months for patients treated with lenalidomide and dexamethasone (HR, 0.690; P < .0001). There was also a trend to an improvement in overall survival (73.3% vs 65%; HR, 0.79; P = .018).
Commenting to Medscape Medical News, Noopur Raje, MD, director of the multiple myeloma program at the Massachusetts General Hospital, in Boston, said that the ASPIRE trial showed an improvement in PFS of nearly 10 months, which is "fantastic," and that the TOURMALINE study showed an improvement in PFS of around 6 months, which "is good as well." She also pointed out that the two drugs, carfilzomib and ixazomib, have different side-effect profiles, and she noted that ixazomib is taken orally, which some patients may prefer, because this allows them to take the treatment at home. She also said that with ixazomib, there is very little risk for peripheral neuropathy, which is seen with bortezomib (Velcade, Millennium/Takeda), the first of the proteasome inhibitors.
At another session, Vincent Rajkumar, MD, professor of medicine at the the Mayo Clinical, said the side-effect profile of ixazomib was "outstanding" ― there were very few differences in side effects between the two treatment arms.
Dr Moreau reported that in the TOURMALINE study, there was no difference in reports of adverse events or any serious adverse events. Peripheral neuropathy was reported for 27% of patients in the ixazomib groups vs 22% in the placebo group; only 2% of cases were of grade 3. There were no cardiovascular or renal signals, he said. The most common adverse events of grade 3 or higher were neutropenia, anemia, thrombocytopenia, and pneumonia. Gastrointestinal events included diarrhea, nausea, and vomiting. Thrombocytopenia was reported by 31% in the ixazomib group vs 16% in the placebo group, but it did not require transfusion, Dr Moreau said.
Although the TOURMALINE trial was conducted in the relapsed/refractory setting, Dr Rajkumar said that he would consider using the ixazomib triplet in newly diagnosed patients because of the convenience of an all-oral regimen and because of the much reduced risk for peripheral neuropathy. At present, the standard of care in newly diagnosed multiple myeloma is the triplet of bortezomib with lenalinomide and dexamathesone, he said, but for patients who cannot travel to the clinic for their bortezomib injection every 2 weeks or for those who have developed peripheral neuropathy with bortezomib, Dr Rajkumar said he would consider switching to ixazonib.
Another triplet has also shown improved PFS in the relapsed/refractory setting. In the ELOQUENT trial, the monocloncal antibody elotuzumab (Empliciti, Bristol-Myers Squibb Company) in combination with lenalidomide and dexamethasone improved PFS to 19.4 months, vs 14.9 months with lenalidomine and dexamethasone (HR for progression or death in the elotuzumab group, 0.70; 95% confidence interval, 0.57 - 0.85; P<.001). The product was recently approved by the FDA on the basis of these data. So in the relapsed/refractory setting, there are now three triplet combinations with newly approved drugs ― carfilzomib, ixazomib, and elotuzumab. All improve PFS in comparison with lenalinomide and dexamethasone. How is a clinician to choose which one of these to use?
When asked that question by a clinician in the audience, Dr Moreau said that the hazard ratios in all three trials were similar, suggesting that the benefit to the patient was similar. But he highlighted ixazomib (which he was presenting) as being the one one that offered patients an all-oral regimen that they could take at home, and he emphasized its mild side-effect profile.
"It's fantastic to have all of these new options for our patients," Dr Raje said. "This is an amazing time for myeloma now," she told Medscape Medical News. Four new drugs have been approved in the past year, and although clinicians now have to work out which drugs to use when, the fact that they are available is "giving us more opportunities to allow our myeloma patients to live longer and better lives," she said.
The TOURLAMINE-MM study was funded by Millennium/Takeda, manufacturer of ixazomib (Ninlaro). Dr Moreau reports receiving honoraria from Bristol-Myers Squibb, Celgene, Millennium, Janssen-Cilag, and Novartis. Several coauthors report ties with pharmaceutical companies, and several coauthors were employees of Millennium/Takeda.
American Society of Hematology (ASH) 57th Annual Meeting. Abstract 727. Presented December 7, 2015.
Medscape Medical News © 2015 WebMD, LLC

Send comments and news tips to news@medscape.net.
Cite this: Ixazomib in First Oral Triplet for Multiple Myeloma - Medscape - Dec 07, 2015.