ORLANDO, FL — A population-based cohort study of >630,000 persons without cardiovascular disease has concluded that low and very high levels of HDL cholesterol correspond to an increased risk of death from both CV and non-CV causes, compared with intermediate LDL-C levels[1]. The effect was especially pronounced in men.
"Our findings suggest that HDL-cholesterol levels are unlikely to represent a specific cardiovascular risk factor," commented Dr Dennis Ko (University of Toronto, ON) to heartwire from Medscape.
The study's main finding, he said, is of nonlinear, mostly U-shaped relationships between HDL-C levels and mortality in women and men, in which intermediate levels were associated with improved outcomes while risk was raised at higher and lower levels. But there were also strong relationships between HDL-C levels and such standard risk factors as age, sex, hypertension, diabetes, smoking, chronic obstructive pulmonary disease, exercise levels, body-mass index (BMI), and consumption of fruits, vegetables, and alcohol.
That suggests multiple levels of confounding, which questions the independence of HDL-C as a CV risk marker, explained Ko, who presented the analysis last week here at the American Heart Association (AHA) 2015 Scientific Sessions.
The analysis therefore questions the value of HDL-C as a treatment target for cardiovascular disease, despite abundant epidemiologic evidence that it is reliable biomarker of CV risk. The Framingham Heart Study, for example, was seminal for demonstrating a relationship between HDL-C and increased cardiovascular events, but recent trials with niacin, fibrates, and cholesteryl ester transfer protein (CETP) inhibitors raise doubts that HDL-C is directly involved in outcomes.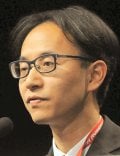 Although those agents can raise HDL-C levels, they haven't necessarily had an effect on cardiovascular outcomes, Ko noted.
The study by Ko et al linked 17 large population-based Canadian data sets to look at demographics, cardiovascular risk factors and comorbidities, healthcare services, medications, and clinical outcomes. They excluded people with a history of cardiovascular disease or cancer.
The analysis included 631,762 people aged 40 or older (mean 57 years) and a mean HDL-C level of 55.2 mg/dL. Women made up about 55% of the sample. Participants were followed for a mean of 4.9 years.
In a analyses adjusted for age, income, non-HDL levels, triglycerides, smoking, hypertension, cardiac risk factors, and major comorbidities, the mortality hazard ratios (HR) both women and men were significantly higher when HDL-C levels were in the lower range and the very highest levels, compared with levels intermediate to those extremes. The reference intermediate range was 51 mg/dL to 90 mg/dL in women and 41 mg/dL to 80 mg/dL in men.
In both women and men, the effect of high HDL-C and increased risk of death was significant only for deaths excluding those from CV disease or cancer. In women, this effect was significant only at HDL-C levels greater than 90 mg/dL. In men, it was significant above a 70 mg/dL threshold.
There were similar results in subgroup analyses of patients >65 years, LDL-cholesterol levels below vs above 100 mg/dL, and statin users vs statin nonusers, Ko reported.
Further analysis of a cohort of 5108 people who participated in the Canadian Health Survey identified significant associations between higher HDL-C and BMI <25 kg/m2, activity levels of at least 30 minutes walking per day, consumption of at least five fruit or vegetable servings per day, and five or more  "drinks per occasion" at least once a month in the previous year.
Are lower HDL-C levels useful as a modifiable risk factor? "I would not go that far to say that we should abandon HDL altogether," Ko said. "But our study suggests that HDL may not be specific to risk of cardiac death, but more likely to represent overall health of a person."
The authors report no relevant financial relationships.
Heartwire from Medscape © 2015  Medscape, LLC

Cite this: U-Shaped HDL-C Mortality Curve Seen in Canada-Based Analysis - Medscape - Nov 16, 2015.