ORLANDO, FL – Although ranolazine (Ranexa, Gilead Sciences) does not improve quality-of-life (QoL) measurements in patients with chronic angina who have undergone a PCI with incomplete revascularization overall, the medication may improve angina frequency in diabetes- or severe-angina–specific subgroups, suggests a secondary analysis of the RIVER-PCI trial[1].
As previously reported by heartwire from Medscape, the main trial showed no difference in the combined primary end point of ischemia-driven revascularization or hospitalization in participants randomly assigned to 1000 mg of oral ranolazine twice daily or placebo.
The new QoL analysis of 2389 RIVER-PCI participants showed that although both ranolazine- and placebo-treatment groups showed significant improvements in Seattle Angina Questionnaire (SAQ) angina frequency scores within 1 month and 1 year after index PCI (the primary end point), there were no between-group differences.
However, ranolazine group members who had diabetes and those with more severe angina scores both showed significantly improved SAQ angina frequency scores at the 6-month follow-up. Still, these improvements did not continue to 12 months.
The results were presented here today at the American Heart Association (AHA) 2015 Scientific Sessions and simultaneously published in Circulation.
Senior author Dr E Magnus Ohman (Duke University, Durham, NC) told heartwire that the findings show the book shouldn't be completely closed on the medication. "Ranolazine did work in some subgroups, as expected from prior trials. However, it's not for everybody, and the durability of treatment effects went away over time," said Ohman.
"I think the main message is that we need better therapies for angina," he added.
Official discussant Dr John Spertus (Mid America Heart Institute, Kansas City, MO) told attendees that his interpretation of the findings is that "prophylactic ranolazine is not necessary and we shouldn't presume that every patient undergoing angioplasty ought to be treated with this drug. However, all patients need close follow-up for residual angina because some are at very high risk."
"More Work to Do"
Results of the original RIVER-PCI study were first reported at TCT 2015 and published online in the Lancet[2].
In the current analysis, investigators wanted to assess QoL. At baseline and 1, 6, and 12 months, 1207 ranolazine- and 1182 placebo-treated patients filled out the SAQ Angina Frequency and Treatment Satisfaction and Duke Activity Status Index (DASI). Frequency scores ranged from 0 to 100, with higher scores indicating significantly better health.
The angina frequency score significantly changed from baseline (67.3) to 1 month post-PCI (86.6) and persisted at 12 months (88.4) in the ranolazine group. The scores were a similar 69.7, 85.8, and 88.5, respectively, in the placebo group.
The prespecified ranolazine-and-diabetes subgroup had a significant mean difference in frequency score at 6 months (3.3, P=0.02), as did the ranolazine subgroup with a baseline angina frequency score of 60 or less (mean difference 3.4, P=0.02).
There were no differences between groups in SAQ treatment satisfaction and DASI scores.
Ohman noted that drug discontinuations were higher than expected, with 20.4% of ranolazine-treated patients vs 14.1% of the placebo group stopping use at 6 months (P<0.001) and 27.2% vs 21.3%, respectively, at 12 months (P<0.001).
"So we need to understand a little bit more about this whole issue of ischemia, tolerability of medication—which is a huge general public issue—and treating the angina," he said. "So we have a lot more work to analyze in this regard."
Questions Remain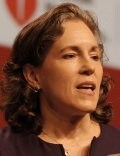 During a late-breaking clinical-trial session, lead author Dr Karen P Alexander (Duke University) told attendees that the findings highlight the difficulties in assessing the clinical significance of incomplete revascularization. Still, "RIVER-PCI clarifies that prescribing ranolazine based on angiographic determinations alone is unsupported," she said.
"So ranolazine didn't help. But what was striking to me was the symptomatic benefit in both groups," Dr Robert O Bonow (Northwestern University, Chicago, IL) told heartwire. Bonow, who was not involved with the study, is a past president of the AHA.
Regarding ranolazine, "I think it's never time to shut the door. There was a lot of scatter in the [study] data. Some patients showed benefit, some showed no benefit," he said. "If you've got a patient with angina, we've got to find something to make them feel better and ranolazine might be a good choice. I wouldn't use it across the board, but perhaps it would be beneficial in improving a patient's symptoms."
RIVER-PCI was sponsored by Gilead Sciences and is cofunded by the Menarini Group. Ohman reported receiving research funding from Daiichi Sankyo, Eli Lilly, and Gilead Sciences and serving as a consultant for AstraZeneca, Daiichi Sankyo, Eli Lilly, Gilead Sciences, Prozen, the Medicines Company, Abiomed, Janssen Pharmaceuticals, and Sanofi. Alexander reported receiving consulting and research grants from Gilead Sciences. Disclosures for the coauther authors are listed in the article. Spertus reported grant support from the American College of Cardiology Fellowship, Lilly, Genentech, Gilead, and Abbot Vascular; being a consultant to United Healthcare, Amgen, and Regeneron; owning equity in Health Outcome Sciences; and owning copyrights/patents on the SAQ. Bonow reported no relevant financial relationships.
Heartwire from Medscape © 2015 Medscape, LLC

Cite this: RIVER-PCI: Ranolazine May Improve Post-PCI Angina Frequency in Diabetics - Medscape - Nov 10, 2015.