SAN DIEGO — The most highly anticipated clinical trials at Kidney Week will delve into the complex relation between cardiovascular disease, diabetes, and kidney problems.
A German study of the sodium glucose cotransporter 2 inhibitor empagliflozin in patients with diabetes will be presented, and results will reflect the impact of the drug on kidney disease and cardiovascular outcomes.
Results will also be presented from trials looking at the effect of high-dose perioperative atorvastatin and acute kidney injury after cardiac surgery. Researchers will discuss the effect of the enteric capsule formulation of a locally acting glucocorticoid budesonide (Nefecon) on proteinuria and kidney function in patients with immunoglobulin A nephropathy. And results will be released on the use of denosumab to prevent bone mineral density loss in transplant recipients.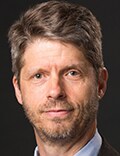 "Some of the studies in this session have turned out to be negative, but they are important negatives," said Lloyd Cantley, MD, from the Yale Center for Clinical Investigation in New Haven, Connecticut, who is chair of the conference program committee. "But others have turned out to be positive and are really very exciting."
Hot-Topic Debates
A discussion of whether or not fibroblast growth factor 23 (FGF23) causes poor outcomes in chronic kidney disease will take place during hot-topic debates, which are part of the clinical practice sessions.
FGF23 is an independent pathway that regulates phosphate metabolism, Dr Cantley explained. "When patients develop chronic kidney disease, phosphorus levels rise, and FGF23 levels increase in response to this rise in an attempt to clear phosphorus out of the kidney." Evidence suggests that high FGF23 levels lead to disturbances in bone and mineral metabolism and secondarily to cardiovascular disease, the leading cause of mortality in patients with kidney disease.
The session will attempt to address whether FGF23 is causative or an epiphenomenon, Dr Cantley reported.
There will also be a debate on the treatment of osteoporosis in patients with kidney disease, which might be driven by a different pathogenic mechanism than osteoporosis in otherwise healthy elderly patients. If this is the case, therapies that work well in patients without kidney disease might not be transferable to the kidney disease setting. This debate will likely focus on whether the same therapies used to boost bone density in patients without kidney problems can do the same in patients with renal failure, which is often accompanied by multiple bone mineral abnormalities caused by kidney disease and its treatments.
State-of-the art lectures are a major attraction at any Kidney Week meeting. This year, delegates can look forward to presentations on measuring the global burden of kidney disease to improve public health, the genetics of cardiovascular disease, and the cellular mechanisms of insulin resistance and their implications for obesity, diabetes, and metabolic syndrome.
Dr Cantley singled out the Young Investigator's presentation on the development of acute kidney injury and potential solutions for what remains a clinical conundrum for practicing nephrologists, which will be delivered by Janos Peti-Peterdi, MD, from the University of Southern California in Los Angeles.
From Bench to Bedside
Connecting research to patient care is the theme of the American Society of Nephrology's Kidney Week, where an estimated 13,000 nephrologists will hear about ways to speed the transition from cutting-edge research to clinical practice.
"Each day, there will be several translational sessions that get to the heart of something we've been interested in doing for a while, which is to bring all the spectacular research that's been going on in nephrology directly into clinical practice," Dr Cantley said.
"We put these sessions together by inviting speakers from both basic and translational research, along with clinical experts, so they can interact and potentially bring research findings into clinical practice more quickly," he told Medscape Medical News.
One of the translational sessions will focus on new diabetic agents that alter the effect of diabetes on kidney function and ameliorate kidney injury. "These agents are not just changing blood sugar, they are changing the pathogenesis of kidney disease in the kidney," Dr Cantley explained.
Another translational session will address the genetics of HIV-related kidney disease. Because HIV-infected patients are living longer, related kidney disease has become a pressing clinical issue. Nephrologists need to understand how long-term antiretroviral therapy can contribute to the disease. They also need to understand improved treatments, including the possibility of offering transplantation in the setting of disease-related immunosuppression.
Genetics of Kidney Disease
A translational session on genomic applications will focus on the multiple genetic underpinnings of sclerosing glomerular diseases. "By understanding these diseases at the genetic level, hopefully we can start developing logical therapies," he said. "These diseases have been the bane of our existence because we have had such poor therapies for them until now."
During that session, Corinne Antignac, MD, from the laboratory of hereditary kidney diseases at the Imagine Institute in Paris, will deliver the Michelle P. Winn, MD Endowed Lecture. Dr Antignac is a leading authority on the genetics of kidney disease.
During the FIT Bowl, teams of fellows-in-training will assess different cases to see which can arrive at the correct diagnosis first, and the Nephron Challenge will test the knowledge and content retention of team members.
"I think anyone who has ever become a nephrologist will harken back to the first time they attended the ASN and remember how eye-opening it was," said Dr Cantley.
"To see such a large number of people excited about advancing our understanding of renal disease, doing research in renal disease, pushing the envelope in the treatment of renal disease, I think that's the type of understanding the ASN brings," he said. "What you do in the hospital is not a static process, but is the outcome of all these specialists' work. This gets fellows excited, not only about being a nephrologist, but also about advancing the field of nephrology."
The meeting is really about generating excitement about the specialty, Dr Cantley explained, "and understanding that this is a rapidly evolving specialty with lots of new information emerging".
Dr Cantley has disclosed no relevant financial relationships.
Medscape Medical News © 2015 WebMD, LLC

Send comments and news tips to news@medscape.net.
Cite this: Heart Disease and Diabetes Trials Anticipated at Kidney Week - Medscape - Oct 29, 2015.