UPDATED November 3, 2015 // A video game that taps into cognitive functions involved in controlling attention appears to improve symptoms in children with attention- deficit/hyperactivity disorder (ADHD), according to results of an open-label pilot study.
The intervention, called Project EVO, stresses the system in the brain that processes multiple streams of information, Edward Martucci, PhD, CEO and founder of Akili Interactive Labs Inc, the company behind the technology, explained in an interview with Medscape Medical News.
"Every second of game play is forcing an individual to process two streams of information at an ever-increasing high level."
Although traditional video games have sensory input features, "there hasn't ever been anything that's purposefully built to target the brain in this specific way," said Dr Martucci.
The company is aiming for medical device approval from the US Food and Drug Administration (FDA).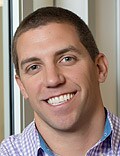 Dr Martucci presented the results at the American Academy of Child and Adolescent Psychiatry 62nd Annual Meeting, currently taking place in San Antonio, Texas.
Neural Network Activated
To play the game, the user drives a character down a pathway that becomes increasingly complex.
"You're kind of steering this character by tilting the iPad back and forth," said Dr Martucci. "That's one stream of input, and it's constantly adapting; second by second, it's changing in complexity and difficulty."
At the same time, multiple objects appear on the screen every few seconds, forcing the user to make instant decisions, he said.
In many ways, it is just like any other video game, which is the whole idea. "We want kids to view this as a game; they can immediately sniff out educational software."
But the specific sequence of information, the required input, and the "adaptivity" involved with the technology, which took years to develop, "activates a neural network that you don't see with traditional software," said Dr Martucci.
The study included 80 children aged 8 to 12 years from three centers (two in Florida and one in North Carolina). Half of these children were diagnosed with ADHD; the remainder had no psychiatric diagnosis.
The children were directed to play the action video game on a tablet device at home for 30 minutes a day five times a week for 4 weeks.
"Overwhelmingly Acceptable"
Researchers assessed feasibility, compliance, and acceptability.
"The big finding in that realm was that it was overwhelmingly acceptable," said Dr Martucci. "We got on average 9 hours of game play in these kids, so they were really interacting on the device."
The children rated the experience as a 7 out of 10 in terms of how enjoyable it was.
"It wasn't the best game they've ever seen in the world, but that's okay; I'm pretty sure it's the best medical device they've ever seen," said Dr Martucci.
None of the youngsters dropped out of the study, "which is for us really exciting," he said. "You never see that in an ADHD study. Usually in drug studies, you see a 10% or 15% dropout rate; we had zero dropouts."
Overall, he added, "not only is this a feasible protocol but patients were actually taking to the device, and that's important, because the aim is to inspire long-term use."
There were also absolutely no adverse events, he added.
Parents were asked to rate their child's experience. About three quarters of them (77%) reported that it was very worthwhile or somewhat worthwhile, said Dr Martucci.
Signals of Efficacy
As for signals of efficacy, the researchers looked at outcomes they considered "most critical" in terms of targeting appropriate cognitive control domains, said Dr Martucci. Those measures included attention, working memory, impulsivity, and parental reports of the child's executive function in daily life.
"We saw meaningful improvements in all of those domains," said Dr Martucci. "This totally at-home interaction with a game-based therapy, so not with a doctor and not at a center, actually seems to be having some solid effects on domains that are pretty critical to ADHD function, like attention and impulsivity."
For example, on the Attention Performance Index (API) of the Test of Variable of Attention, which Dr Martucci said is a gold standard test of attention function, scores for the 40 ADHD participants improved (P = .03), whereas for the children without ADHD, scores did not change significantly (P = .30).
For a subgroup of children with ADHD (n = 22) who had more substantial attention impairment at the beginning of the study, scores also improved (P = .003) on the API (effect size, 0.71).
"That means that there was almost three quarters of a standard deviation improvement in attention function, which is pretty solid," said Dr Martucci.
In that same subgroup, for almost one third (32%), scores on the API moved into the normal range after the month of playing the video game. "They started the study on this test well below the neurotypical range and finished the study within the neurotypical range."
Although not an exact correlation, "on average, the more severe kids showed greater improvements," he said.
Potential in Other Brain Disorders
Parental concerns that the intervention could lead to too much game time for kids is "a fair concern," said Dr Martucci. But he pointed out that the alternative, a pharmacologic intervention, "has a whole host of downsides that are well documented."
Although the statistical power of the study was limited, there were no significant differences in scores between sexes. "One might think that males would like it better, but we saw similar results for acceptability and compliance and for eventual outcomes."
The study was too small to assess whether those who played the video game for more hours had a better response, but Dr Martucci said "dosing" will be something the company will investigate in future.
The company is also researching this intervention for other brain-related disorders that involve attention, mental planning, and mental flexibility. These include Alzheimer's disease, high- functioning autism, depression, and traumatic brain injury.
The plan, according to Dr Martucci, is to seek approval from the FDA for the device.
"We think the technology is powerful, and if the technology is powerful, we can actually bring this into a mainstream medical path, meaning doctor-approved and reimbursed."
With the input of the FDA, the company has designed a large-scale pivotal study. Much of the feedback from the participants in the pilot study has been incorporated into the game for the next study, said Dr Martucci.
"For example, we added more variability. There are now many worlds that users can take themselves through, so it's not just a single environment. Visually, and from a challenge perspective, this new version has a whole host of challenges that the user progresses through."
Not Ready for Prime Time
Commenting on the findings for Medscape Medical News, Michael J. Manos, PhD, head of the Center for Pediatric Behavioral Health, Cleveland Clinic, in Ohio, said the results of the pilot study are "certainly intriguing." However, he noted that "endorsement of the activity as improving attention for kids with ADHD would require a little more work."
He pointed out that although many video games improve attention to task, few improve attention to task on distinctly separate tasks, such as studying science or working on a math worksheet. In addition, he noted that the two measures the investigators used in the study, the Cambridge Neuropsychological Test Battery and the Test of Variables of Attention, require skills similar to those needed to play the video game, so an improvement in these measures would be expected.
"The other item that is missing for me is the effect the study had on neurotypicals. Perhaps I overlooked it, but I don't see it as a comparator in the graphs," he said.
"I know there is a lot of attention on video intervention for attention these days, but to endorse them as effective is still premature," Dr Manos concluded.
Also commenting on the results for Medscape Medical News, Jonathan Posner, MD, associate professor of clinical psychiatry, Columbia University, in New York City, said, "Developing nonmedication interventions for ADHD is quite important. Computer-based training programs have often been limited, in part because children with ADHD do not find the programs engaging and end up not using them. The acceptability of this intervention is therefore quite encouraging.
"At the same time, work is needed to determine if the intervention is effective. In the study, there was no control arm or randomization. Without these in place, it is difficult to know how effective the treatment is for ADHD," said Dr Posner.
American Academy of Child and Adolescent Psychiatry 62nd Annual Meeting. Abstract 1.53. Presented October 28, 2015.
Medscape Medical News © 2015 WebMD, LLC

Send comments and news tips to news@medscape.net.
Cite this: Video Game May Help Treat ADHD - Medscape - Oct 29, 2015.