This Key Financial Incentive Could Soon Disappear
Primary care practices in the United States remain under incessant, intense pressure. The cost of maintaining a practice, omnipresent upward pressure on overhead, and the costs of unfunded mandates, such as the ICD-10 conversion, cause many to eschew entering primary care out of training or to retire from active patient care earlier than they might otherwise have done. In either case, the needs of the nation for adequate primary care supply continue to be neglected by policy makers.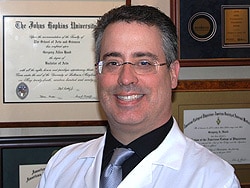 As a case in point, the Medicare primary care bonus is slated to expire at the end of this year, in effect rendering a potentially devastating 10% Medicare reimbursement cut to primary care. Congress has language before it to avert this reduction, but it better make haste before its mid-December recess, or else this injurious cut will transpire.
This bonus program was created within the Affordable Care Act. Accordingly, that's part of the rub. Congress has generally been unwilling to readdress issues from the Affordable Care Act, regardless of how effective or necessary a particular aspect of the Act might be. This aspect of primary care funding was crafted to last only 5 years. Lobbying efforts to preserve it have been ongoing by entities such as the American College of Physicians, the Medicare Payment Advisory Commission (MEDPAC), and others. There are hopes that this payment approach could contribute to revaluing and sustainably funding primary care, which has been long undervalued by Medicare, to the detriment of the entire healthcare delivery system.
One Step Forward, Two Steps Back?
A failure to maintain this program will move us backwards from well-publicized governmental and organized medicine efforts and promises to stabilize healthcare funding outside of volume-based, fee-for-service methods. While this effort doesn't enjoy universal support, Congress' foot-dragging is clearly inconsistent with its stated goals.
Furthermore, along with a failure to adjust facility fees and the compensation imbalance of certain specialties as compared with primary care, the lack of federal action on the Medicare primary care bonus is yet another example of a lack of a serious, concerted effort on the part of the government to revitalize high-value, efficient medical care delivery in this country. The deterrents that have dissuaded many medical students from making up the primary care shortage, and currently practicing physicians from remaining in primary care, have had extensive repercussions already, the full reverberations of which the average patient has yet to fully realize. It's plain that Congress hasn't either.
This isn't to say that the model by which primary care has been delivered is a paragon. It's not. But if we recognize that primary care isn't delivered in discrete encounters and services but rather is best understood as a continuum of attention, goal-setting, and monitoring with each patient, we can fuel the genesis of a new payment framework that could fundamentally transform our system when it's needed most—just as mounting numbers of baby boomers are starting to overwhelm the system.
Medscape Business of Medicine © 2015 WebMD, LLC

Any views expressed above are the author's own and do not necessarily reflect the views of WebMD or Medscape.
Cite this: Gregory A. Hood. Why Doesn't Congress Have Our Back? - Medscape - Oct 28, 2015.