Treatment rates in individuals with opioid use disorders (OUDs) remain low, a new study shows.
Over the last decade, "the vast majority ― about 8 in 10 ― of all individuals with an opioid use problem were not receiving any treatment at a given point in time, and rates of treatment did not improve over the decade despite a dramatic increase in deaths related to prescription drugs," lead researcher Brendan Saloner, PhD, of the Johns Hopkins Bloomberg School of Public Health, Baltimore, Maryland, told Medscape Medical News.
There is "substantial room for improvement to increase use of treatment among this highly vulnerable population. Doing so will be a significant step forward in tackling this public health crisis," Dr Saloner said.
The study was published online October 13 in JAMA.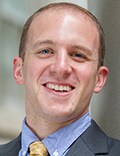 The United States has experienced a substantial increase in opioid and heroin abuse. In the early 2000s, fewer than one sixth of individuals with OUDs received any treatment, and use of office-based treatment was rare, Dr Saloner and coinvestigator Shankar Karthikeyan note in the report.
To determine whether treatment patterns have changed, they analyzed data from the 2004 to 2013 rounds of the National Survey of Drug Use and Health (NSDUH). They identified a total of 6770 respondents with OUDs. They divided the sample into two periods, 2004-2008 and 2009-2013.
Over time, the overall population with OUDs became older, were more likely to use heroin or other substances, and were less likely to have private insurance.
For the two periods, the percentage of individuals with OUDs receiving treatment in the prior 12 months was low (18.8% in 2004-2008 and 19.7% in 2009-2013), the investigators report.
"For the minority that do receive treatment, however, we find that treatment is taking place in more settings on average, with significant increases in the number of people getting treated in a private doctor's office. This is likely to be related to the greater availability of buprenorphine [multiple brands], a prescription medication to treat opioid use disorder," said Dr Saloner.
Use of inpatient treatment increased from 37.5% in the earlier period to 51.9% in the later years, and office-based treatment increased from 25.1% to 34.8%. The most common treatment setting in both periods was self-help groups (54.9% and 62.6%).
Lingering Questions
In an accompanying editorial, Lewis Nelson, MD, of New York University School of Medicine, in New York City, and coauthors note that these data cannot explain why "so many patients apparently did not seek treatment, such as whether it is not available, not affordable, or not of interest. Furthermore, the outcomes of treatment cannot be measured with these data, but other studies have reported that the long-term effectiveness of most such therapies is modest."
"Prescribing of opioid analgesics, particularly for chronic pain, appears to be a main factor in the majority of nonmedical use. Based on other data available in the NSDUH, prescribers are, directly or indirectly, the source of most misused opioids," they write.
Given the fact that there is "little evidence" for long-term benefit from opioid therapy for most types of chronic pain, it is "unclear why this practice of opioid prescribing continues despite recommendations to the contrary," they add.
Studies suggest that more than 10% of patients who start opioid treatment are apt to progress to long-term use, defined as ongoing treatment for longer than 3 months.
"Nearly all patients treated with long-term opioid therapy develop tolerance and dependence to varying degrees, about 25% become nonmedical users, and 10% develop features suggestive of addiction. These are sobering percentages in light of the millions of patients prescribed these drugs every year," they write.
The study had no commercial funding. The authors and editorialists report no relevant financial relationships.
JAMA. Published online October 13, 2015. Abstract, Editorial
Medscape Medical News © 2015 WebMD, LLC

Send comments and news tips to news@medscape.net.
Cite this: Treatment Rates for Opioid Use Disorders Remain Low - Medscape - Oct 14, 2015.