HONOLULU — Results from a multicenter study on the efficacy and safety of fecal transplantation in patients with recurrent Clostridium difficile are among some of the highly anticipated late-breaking trials that will be presented at the American College of Gastroenterology (ACG) 2015 Annual Meeting.
"As far as I know, this is the first randomized controlled trial of fecal microbiota transplantation in people with C difficile infections," said John Saltzman, MD, chair of the ACG educational affairs committee.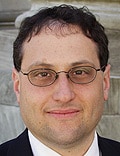 This is an area that is "really very hot," he told Medscape Medical News.
Results from the top 10 studies, selected from the more than 2000 abstracts submitted to the conference, will be presented at the first president's plenary, and will cover topics from microbiota in patients with irritable bowel syndrome to risk factors for hepatocellular carcinoma.
A prominent theme of the meeting — the way food affects health — will be reflected in a lecture on food allergies, sensitivities, and food-related illnesses by William Chey, MD, professor of gastroenterology at University of Michigan in Ann Arbor, and coeditor-in-chief of the American Journal of Gastroenterology.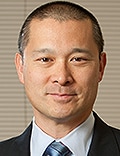 The association between food and gastrointestinal ailments has received renewed attention in the past 5 years; however, little credible research has supported specific dietary interventions for gut disorders, Dr Chey told Medscape Medical News.
"In the future, we will move beyond the current focus on elimination to a more inclusive view of food, which includes supplementation," he explained. "In so doing, we will embrace the words of Hippocrates, who said, 'Let food be your medicine and medicine be your food'."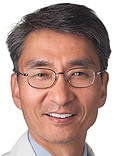 A lecture on eosinophilic esophagitis, a chronic immunologic disorder, and the foods that trigger it will be delivered by Ikuo Hirano, MD, director of the esophageal center at the Northwestern University Feinberg School of Medicine in Chicago.
The disorder is now recognized as one of the leading causes of dysphagia in children and adults. First described only 20 years ago, the prevalence in the United States is now approximately 1 in 2000, and rising, Dr Hirano told Medscape Medical News.
Current research has identified a link between dysphagia and an allergic-type inflammation of the esophagus, which can lead to increased wall stiffness.
"There are no FDA-approved therapeutics for eosinophilic esophagitis, but several medications are under active development," Dr Hirano reported. However, "diet therapies that eliminate targeted food triggers are highly effective means of arresting the esophageal inflammation."
The way information technology will transform gastroenterology will be addressed in a talk by Brennan Spiegel, MD, from the University of California at Los Angeles. This is something ACG President Stephen Hanauer, MD, from the Northwestern University Feinberg School of Medicine, said he is looking forward to.
President's Choice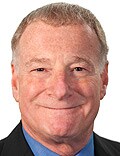 "I think it's absolutely fascinating," Dr Hanauer told Medscape Medical News. "Big data is going to be increasingly available, not only for research, but for marketing and education as well."
With the appropriate search terms, Twitter can yield information on where conversations about certain topics, such as Crohn's disease, are taking place geographically, and where more information is needed, Dr Hanauer explained.
He also pointed to a lecture on sleep and its impact on gastrointestinal function and diseases by David Johnson, MD, from the Eastern Virginia Medical School in Norfolk.
Sleep affects both the physiology of our gut and the immunology, he said. "We've seen in a number of inflammatory conditions — even things like lupus and rheumatoid arthritis and inflammatory bowel disease — that lack of sleep or sleep interruptions can make the conditions worse."
Dr Hanauer also highlighted the Emily Couric Memorial Lecture, developed in honor of Emily Couric, a state senator from Virginia who died of pancreatic cancer in October 2001. Sen Couric was instrumental in instituting the nation's first legislation mandating health insurance coverage for colorectal cancer screening.
In that lecture, Irving Pike, MD, chief medical officer of John Muir Health in Concord, California, will discuss the way national registries are improving the quality of colonoscopies and helping to lower the rate of colon cancer in the United States.
Dr Saltzman and Dr Chey have disclosed no relevant financial relationships. Dr Hirano reports receiving support from the National Institutes of Health and the US Food and Drug Administration for research on eosinophilic gastrointestinal disorders. Dr Hanauer reports relationships with AbbVie, Amgen, AstraZeneca, Baxter, Boehringer Ingelheim, BMS, Caremark/CVS, Catabasis, Celgene, Cornerstones, Ferring, Genentech, GI Health Foundation, GSK, Hospira, IMEDEX, Janssen, Merck, Nestle, Novartis, Pfizer, Prometheus Labs, Receptos, Salix, sanofi-aventis, Seattle Bioscience, Seres Health, Shire, Takeda, Theradiag, Tigenex, and UCB.
Medscape Medical News © 2015 WebMD, LLC

Send comments and news tips to news@medscape.net.
Cite this: Diet, Microbiome, Fecal Transplants Among Hot Topics at ACG - Medscape - Oct 12, 2015.