Don't Underestimate the Importance of HCC Codes
Although there are main clusters of ICD-9 HCC codes, there are more than 3000 HCC codes overall. The CMS General Equivalence Mappings of codes may reflect over 11,000 HCC codes in ICD-10. As a current example, clinicians with patients who have type 2 diabetes with nephropathy (250.40) or type 2 diabetes with neuropathy (250.60) whose claims only include the generic code for type 2 diabetes (250.00) do a disservice to themselves because they're underreporting the complexity of the patient's condition.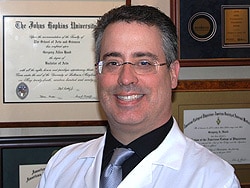 This process for designating codes, as always, requires clear, accurate, legible, and thorough supporting documentation. As such, it depends upon the care providers, not the coders. The explosively greater level of detail inherent in ICD-10 underscores that those providing care must be integrally involved in the process—or else failure at a minimum, and charges of fraud in extreme cases, could result.
Furthermore, these codes need to be reviewed from time to time. Codes such as those for colostomies and other artificial openings, as well as those for some types of amputations, qualify as HCC codes. However, no matter how obviously permanent a diagnosis such as an amputation may seem to be, HCC codes must be documented in periodically maintained face-to-face encounters, which evaluate and assess said diagnosis.
CMS and other insurers that incorporate HCC methodology into reimbursement will probably exclude codes that lack the relative degree of specificity achievable with many ICD-10 codes. This means that providers will probably be unable to avoid coding in extreme (feel free to substitute your own adjective) detail. It's important to note that the ICD-10 codes that do venture into highly detailed specificity do not necessarily connote a meaningful HCC score. In other words, it's not the degree of detail that predicts expenses, but rather the severity of the condition represented by the diagnosis code.
The deadline for ICD-10 is fast approaching. It's true that CMS has promised a grace period for coding accuracy. However, organizations engaged in ACOs, hospital value-based purchasing programs, or Medicare Advantage that fail to educate providers about appropriate HCC documentation of issues addressed in face-to-face visits subject themselves to substantial risks of creating adverse benchmarking and similar financial penalties.
Accurate documentation and coding of appropriate medical care for high-risk, high-complexity conditions has never been more important. Those who fail to pay attention to these matters may find themselves facing their own moves—possibly to new jobs.
Medscape Business of Medicine © 2015 WebMD, LLC

Any views expressed above are the author's own and do not necessarily reflect the views of WebMD or Medscape.
Cite this: Gregory A. Hood. ICD-10 and HCC: Overlooked Codes That Alter Your Income - Medscape - Oct 01, 2015.