Authors of a landmark report find that little progress has been made in reducing diagnostic errors in the 15 years since the Institute of Medicine's (IOM) report To Err is Human: Building A Safer Health System revealed dramatic lapses in patient safety.
Consequently, authors conclude in the new report released today that, "most people will experience at least one diagnostic error (inaccurate or delayed diagnosis) in their lifetime, sometimes with devastating consequences."
The report, Improving Diagnosis in Health Care, from the IOM, a division of The National Academies of Sciences, Engineering, and Medicine (NASEM), cited these statistics among the impetus for urgent action:
5% of US adults who seek outpatient care each year experience a diagnostic error.

Diagnostic errors contribute to approximately 10% of patient deaths.

Diagnostic errors account for 6% to 17% of hospital adverse events.

Diagnostic errors are the leading type of paid medical malpractice claims, and are almost twice as likely to have resulted in the patient's death compared with other claims.
Victor Dzau, MD, president of the National Academy of Medicine, said in introducing the report at a press conference today in Washington, DC, "The critical element that's largely absent from patient safety and quality improvement is diagnostic error.… Diagnostic errors are significant contributors to patient harm and have received far too little attention until now."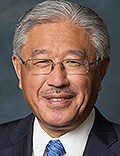 Such errors have a wide range of causes, including poor collaboration among clinicians, patients, and their families; a healthcare work system that is not well designed to support the diagnostic process; limited feedback to clinicians about their diagnostic performance; and a culture that discourages disclosure or errors, the authors write.
Christine Cassel, MD, president and chief executive officer of the National Quality Forum in Washington, DC, and a member of the report committee, said during the press conference that enhanced collaboration will take a willingness on the part of physicians to be more open both to input from patients and their families regarding their diagnoses and to other members of the care team.
"This is not just about really smart doctors sitting alone in a room trying to figure out a tough problem," Dr Cassel said. "In order to be open to questioning your thinking, you need to be welcoming of patients questioning what you're thinking," which may necessitate leaving more time for interaction with patients.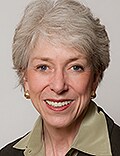 It's also about being open to suggestions of diagnosis from other members of the care team including nurses, pharmacists, laboratory professionals, and social workers, and to feedback from colleagues.
She said it should be standard practice that doctors share information on what the diagnosis turned out to be when it differs from the original diagnosis.
"Now it would be considered embarrassing and challenging the person's professionalism," she notes.
"Right Test at the Right Time"
David Koch, PhD, director of point-of-care testing and clinical chemistry at Grady Memorial Hospital in Atlanta and professor of pathology and laboratory medicine at Emory University in Atlanta, Georgia, told Medscape Medical News that he was encouraged that among the recommendations the report advocated for more collaboration among physicians and laboratory professionals to help reduce errors. Lab professionals can help physicians understand their options before they place orders and help interpret them later, to avert errors.
"We need to make sure all clinicians in clinics and hospitals are aware that the laboratory has that kind of resource available," Dr Koch said.
He cites as a model for collaboration diagnostic management teams at Vanderbilt University in Nashville, Tennessee, that include laboratory professionals as part of the patient care team.
"That laboratory medicine professional can talk with the nurses and the providers so they can help interpret the results and discuss the patient's condition so that the physician is ordering the right test at the right time," he says.
That kind of team approach is the first goal the report authors recommend: the need to improve multidisciplinary communication and establish partnerships with patients and their families to improve diagnosis.
The authors mention the benefit of the national OpenNotes initiative, available to almost 5 million patients, which invites patients to view the notes physicians made about them during their visit, which can promote patient engagement and also add an extra check to help avert diagnostic errors.
"A Major Milestone"
The Society to Improve Diagnosis in Medicine (SIDM) petitioned NASEM to produce the report and called the result "a major milestone in the effort to improve diagnoses, quality of care and patient outcomes."
Mark Graber, MD, founder and president of SIDM, said in a statement: "Diagnosis is one of the most difficult and complex tasks in healthcare. There are more than 10,000 potential diagnoses, thousands of lab tests, and the problem that symptoms of each diagnosis vary from person to person. Moreover, our healthcare systems are highly complex, which contributes to problems coordinating care and completing the diagnostic process successfully."
In some ways, the system is currently set up to fail, the authors say. For example, under the fee-for-service model, the more diagnostic services the more pay, so there is no disincentive to order unnecessary testing that could lead to false positives or diagnostic errors.
Also, current procedural terminology codes don't cover time spent by pathologists, radiologists, and other clinicians in advising clinicians on selecting, using, and interpreting diagnostic testing for specific patients. Changing fee structures and incentives will be key to translating findings of the report into action, the authors say.
Recommendations to Improve Diagnosing
The authors of the report listed eight key areas for improving diagnosis:
Facilitate teamwork in the diagnostic process among healthcare professionals, patients, and families.

Enhance healthcare professional education in the diagnostic process.

Ensure that health information technologies support the process.

Develop and deploy approaches to identify, learn from, and reduce diagnostic errors and near misses.

Establish a work system and culture that supports the diagnostic process.

Develop a nonpunitive reporting environment and medical liability system that brings improved diagnosis through learning from errors and near misses.

Design a payment and care delivery environment that supports the diagnostic process.

Dedicate funding for research on diagnosing and diagnostic errors.
This report is part of the IOM's Quality Chasm Series, which includes reports such as To Err Is Human: Building A Safer Health System, Crossing the Quality Chasm: A New Health System for the 21st Century, and Preventing Medication Errors.
The report was authored by Erin P. Balogh, MPH, a program officer for the IOM Board on Health Care Services and the National Cancer Policy Forum; Bryan Miller, PhD, a research associate for the IOM Board on Health Care Services; and John R. Ball, MD, JD, Executive Vice President Emeritus, American College of Physicians, Asheville, North Carolina.
Funding for the study was provided by the Agency for Healthcare Research and Quality, American College of Radiology, American Society for Clinical Pathology, Cautious Patient Foundation, Centers for Disease Control and Prevention, College of American Pathologists, The Doctors Company Foundation, Barry and Janet Lang, Kaiser Permanente National Community Benefit Fund at the East Bay Community Foundation, and Robert Wood Johnson Foundation.
Medscape Medical News © 2015 WebMD, LLC

Send comments and news tips to news@medscape.net.
Cite this: Landmark Report Urges Reform to Avert Diagnostic Errors - Medscape - Sep 22, 2015.