High doses of purified resveratrol, a polyphenol found in some foods, appear to stabilize levels of amyloid beta (Aβ) in cerebrovascular fluid (CSF) and in plasma in patients with mild to moderate Alzheimer disease (AD) and are safe and well tolerated, a new phase 2 study has shown.
Although it is too soon to start recommending resveratrol supplements to patients, the research indicates that this compound is safe and is promising, lead author R. Scott Turner, MD, PhD, professor, Neurology, and director of the Memory Disorders Program, Georgetown University Medical Center, Washington, DC, one of 21 medical centers across the United States participating in the study.
"It seems to have some interesting effects, enough to justify further research into this strategy," he told Medscape Medical News.
The study was published online September 11 as an Open Access article in Neurology.
Natural Compound
Resveratrol is a naturally occurring compound found in red grapes, red wine, dark chocolate, and some other foods, and is widely available as a supplement.
It is believed that resveratrol promotes resilience to stress, as levels increase in plants exposed to severe cold or to fungus, said Dr Turner. Animal research suggests that resveratrol may affect sirtuins, which are proteins that are activated with calorie restriction, which is a form of mild stress.
The study included 119 patients randomly assigned to either high doses of pure synthetic pharmaceutical grade resveratrol that is not available commercially (n = 64) or placebo (n = 55). The resveratrol used in the study was introduced at a dose of 500 mg a day and was increased every 3 months, so that by the end of the 1-year study, subjects were taking 2000 mg a day.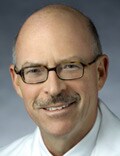 Results showed that at 1 year, the treated group's levels of Aβ40 in CSF declined from 6574 to 6513 ng/mL, but in the placebo group, these levels went from 6560 to 5622 ng/mL, for a statistical difference at week 52 (P = .002).
This difference was also found in secondary analyses of study completers, in the mild dementia subgroup, and in APOE4 carriers and noncarriers.
The treated group's Aβ40 levels in plasma declined from 163 to 153 ng/mL, and in the placebo group, these levels went from 165 to 132 ng/mL (for a statistical difference; P = .024).
"We can't prove efficacy from this trial, but we're looking for some movement in biomarkers, and we actually found that," which is promising, said Dr Turner. "The major movement we found was in amyloid proteins in blood and CSF that were stabilized by resveratrol treatment compared to placebo, where it trended downhill, which is what happens with Alzheimer's disease."
This downhill trend could signal more amyloid being deposited into the brain. In contrast, that resveratrol seemed to stabilize Aβ40 in the CSF and plasma suggests the drug was able to penetrate the blood–brain barrier.
Unfortunately, said Dr Turner, the study could not fund amyloid positron emission tomography scans, which might have shed more light on the Aβ status of subjects.
Although there were no significant effects of the treatment on other amyloid biomarkers, including CSF and plasma Aβ42, trends were similar to the findings with Aβ40.
There was no difference in CSF tau. There was a trend toward an increase in CSF phospho-tau 181 with treatment (P = .08) and in secondary analysis of mild dementia (P = .047).
As for brain volume determined through magnetic resonance imaging (MRI), results showed that volumes declined more in the treatment group (going from 866 to 839 mL) than in the placebo group (going from 850 to 840 mL). This result was "mysterious" and "unexpected," said Dr Turner.
However, he noted that the same effect has been reported in other AD trials, including those investigating immunotherapy. "The working hypothesis is that by treating AD, we are also decreasing the amount of inflammation and swelling in the brain."
The study showed no significant effects on the mini mental state exam or on other clinical scales, but the researchers note that the phase 2 trial was not powered to detect differences in clinical outcomes.
However, they did find that the activities of daily living scale declined less in the resveratrol group than in the placebo group. "That's also promising, because even with this phase 2, we are seeing what we think might be a clinical benefit," said Dr Turner
A total of 657 adverse events were reported (355 in the treatment and 302 in the placebo groups), most of which were mild. The most common adverse events were gastrointestinal-related and included nausea and diarrhea.
Weight Loss
The placebo group gained about 1 pound of body weight, whereas the treated group lost almost 2 pounds. At the end of the study, the mean body mass index in the placebo group was 26.1, and in the treated group, it was 25.4.
"The weight loss is concerning, because Alzheimer disease itself causes weight loss, and we don't want people to continue to lose weight," said Dr Turner.
It is not clear whether the weight loss was a result of the adverse effects of diarrhea, nausea, and so on, or because of some metabolic effect.
Interestingly, six of the seven new neoplasms seen in study participants occurred in those taking placebo. This is of great interest to cancer researchers, said Dr Turner, adding that resveratrol and similar compounds are being tested in many age-related disorders, including diabetes and neurodegenerative disorders, as well as AD and cancer.
None of the 36 serious adverse events (19 on the drug and 17 on placebo), including three deaths, were deemed to be related to treatment.
Commenting on this study for Medscape Medical News, James Hendrix, PhD, director, Global Science Initiatives, Alzheimer's Association, said that although the finding that resveratrol might stabilize Aβ40 is encouraging, the study needs to be followed up with a larger and longer phase 3 trial.
"The main focus of this study, and the main question it addressed, was whether a dose at such a high level is safe, and with the exception of some [gastrointestinal] discomfort for some people, it appears to be mostly safe."
Dr Hendrix noted that the high dose used in the study is equivalent to 1000 bottles of red wine.
He pointed out that the study was relatively small, with 56 subjects completing the study in the treatment group, and only 48 in the placebo group.
The research was supported by a grant from the National Institute on Aging. Dr Turner reports no personal financial interests related to the study. Dr Hendrix is an employee of the Alzheimer's Association, which has funded resveratrol grants in the past, but did not fund this study.
Neurology. Published online September 11, 2015. Full text
Medscape Medical News © 2015 WebMD, LLC

Send comments and news tips to news@medscape.net.
Cite this: Resveratrol Stabilizes Amyloid in Alzheimer's - Medscape - Sep 17, 2015.