Among US veterans who returned from Afghanistan and Iraq, being separated from the military for misconduct was associated with an increased risk for homelessness, a new study suggests.
"Misconduct, unfortunately, is a proxy for issues such as drug and alcohol abuse, commission of a serious offense, military or civilian discreditable incidents, or other antisocial or risk- taking behaviors," lead author Adi V. Gundlapalli, MD, PhD, of the VA Salt Lake City Health Care System, in Utah, told Medscape Medical News.
"Identifying such at-risk veterans may represent an opportunity for investigating these vulnerable individuals early and offer them appropriate services that include alcohol and substance abuse treatment, management of mental health disorders, case management, and housing services," added coauthor Jamison D. Fargo, PhD, also from the VA Salt Lake City Health Care System.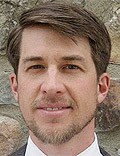 "Over the past few years, these services have been offered to many veterans, with the goal of reducing or even preventing homelessness. Information about this can be found on the National Center on Homelessness Among Veterans website," Dr Fargo said.
Their study was published online August 25 in JAMA.
Difficulty Reintegrating
Dr Gundlapalli, Dr Fargo, and colleagues sought to explore the hypothesis that veterans separated from military service for misconduct-related reasons would have more difficulty reintegrating into their communities post deployment, with homelessness as an extreme example of such difficulties.
They analyzed Veterans Health Administration (VHA) data from US active-duty military service members who were separated from the military between October 2001 and December 2011, who were deployed in Afghanistan or Iraq, and who were eligible for and subsequently used VHA services.
Separation codes, as assigned by the US Department of Defence, were categorized into misconduct (drugs, alcoholism, offenses, infractions, other), disability, early release, disqualified, normal, and other or unknown. The authors note that veterans who were dishonorably separated from the military were not included in this study, "because those individuals are not eligible for VHA services and are not in VHA databases."
The analysis included 448,290 active-duty service members separated during this period.
Homelessness was determined by code (43%), participation in a homelessness program (35%), or both (27%).
Only 6% (n = 24,992) of veterans were separated from the service for reasons of misconduct. However, they accounted for 26% of homeless veterans at the first VHA encounter (n = 322), 28% within 1 year (n = 1,141), and 21% within 5 years (n = 709).
The incidence of homelessness was significantly greater for misconduct vs normal separations at first VHA encounter (1.3% vs 0.2%; adjusted odds ratio [AOR], 4.7; 95% confidence interval [CI], 4.1 - 5.5).
This incidence continued to be significantly greater for those separated for misconduct compared with those separated for other reasons within 1 year (5.4% vs 0.6%; AOR, 6.9; 95% CI, 6.4-7.5) and 5 years (9.8% vs 1.4%; AOR, 6.3; 95% CI, 5.7 - 6.9).
Findings No Surprise
"This study points out what is intuitive to most of us who have been in the system, which is that people who get out for a variety of reasons do not do very well, and the marker for not doing well is homelessness," Elspeth Cameron Ritchie, MD, MPH, Colonel, US Army (ret), chief clinical officer, Department of Mental Health for the District of Columbia, and professor of psychiatry at the Uniformed Services University of the Health Sciences, Bethesda, Maryland, told Medscape Medical News.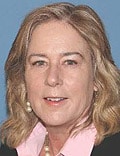 "They are getting out for a variety of reasons, sometimes due to drug and alcohol problems or having emotional problems while in the service that led to a discharge, so it's not really a surprise that people with difficulty in the service would continue having difficulties afterwards," Dr Ritchie said.
"These people are at special risk and need special care. They have a lot of vulnerabilities," she said. "Also interesting, as shown in this study, is that the proportion of veterans who are homeless rises over time."
The study also highlights the important fact that homelessness is a tremendous economic burden on society, Dr Ritchie said.
"The cost of medical care for someone who is homeless is expensive. It is important to take care of veterans, but this is not just about helping veterans. It's about stopping the slide into homelessness," she said. "This makes moral and economic sense. If we can get people employed, housed, and appropriate treatment, these are good and effective interventions."
"Another point I found in this article that was quite interesting was that it mentions that the VA doesn't treat people who have dishonorable discharges. Those people have an even worse prognosis. There's a tendency to say they've been dishonorably discharged, but they are still a vulnerable population, and an expensive population, and they still need to be helped," Dr Ritchie said.
Another population that is at very high risk for homelessness is female veterans, especially those with children, she added.
Dr Richie has recently written a book, with Anne L. Naclerio, entitled Women at War (Oxford University Press, 2015), which details the specific problems of female military service members.
"The homeless shelters for veterans are not set up for women with small children, for example. This is a need that is becoming increasingly apparent. Female veterans have a higher rate of unemployment, they are a very vulnerable population. Interventions are needed. They may not be able to afford child care and so have a difficult time going back to school, they have a high rate of divorce. They face many, many difficulties."
The study was funded by the US Department of Veterans Affairs. Dr Gundlapalli, Dr Fargo, and Dr Ritchie report no relevant financial relationships.
JAMA. Published online August 25, 2015. Abstract
Medscape Medical News © 2015 WebMD, LLC

Send comments and news tips to news@medscape.net.
Cite this: Military Misconduct Linked to Future Homelessness - Medscape - Sep 10, 2015.