LONDON, UK — Another trial of extended clopidogrel has done little to settle the confusion about how long dual antiplatelet therapy should be continued following drug-eluting–stent (DES) placement, with one commentator saying the studies available on this topic were like "the blind leading the deaf."
The OPTIDUAL trial, presented at the European Society of Cardiology 2015 Congress, showed no significant difference in the primary end point—a composite of all-cause death, MI, stroke, and major bleeding—between patients taking 12 months of clopidogrel and those continuing on the drug for 4 years[1]. However, a post hoc analysis showed there was a strong trend toward fewer ischemic events in the long-term group and no sign of an increased major bleeding risk. All patients were taking long-term aspirin and were judged to be at low bleeding risk.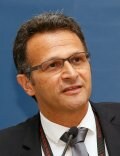 Lead investigator Dr Gérard Helft (Hôpital Pitié-Salpétrière, Paris, France) said the OPTIDUAL results supported those from the larger Dual Antiplatelet Therapy (DAPT) trial presented last year, which showed a reduction in ischemic events with extended dual antiplatelet therapy but an increased risk of bleeding. He told heartwire from Medscape, "Our results are consistent with DAPT trial showing the value of prolonging DAPT after the drug-eluting–stent placement. But putting all the data together, it is still a difficult question. If patients are at a low bleeding risk at 1 year, I think we can consider extended DAPT, because you may reduce thrombotic risks, but bleeding risk has to be a key consideration."
He noted that the stents used were a mixture of first and second generation. "More than half the patents in this study received second-generation drug-eluting stents. I don't think the message from our study will be changed even for patients given third-generation stents because the rate of stent thrombosis in this study was very low—about 0.3% to 0.4%."
The OPTIDUAL study randomized 1385 patients who had undergone drug-eluting stenting and who had received dual antiplatelet therapy (clopidogrel and aspirin) for 1 year to continue on dual therapy for an additional 36 months or to just continue on aspirin alone.
Results showed no statistical difference between the groups for the primary end point, which include both efficacy and safety components.
OPTIDUAL Major Results
| | | | |
| --- | --- | --- | --- |
| End point | 4 years dual therapy, n=695 (%) | 1 year dual therapy, n=690 (%) | P |
| Death/MI/stroke/major bleed (primary end point) | 5.8 | 7.5 | 0.17 |
| Death /MI/stroke (post hoc analysis) | 4.2 | 6.4 | 0.06 |
| Major bleeding | 2.0 | 2.0 | 0.95 |
Better Patient Stratification Needed
Designated discussant of the OPTIDUAL trial, Dr Lars Wallentin (Uppsala Hospital, Sweden), pointed out that a recent meta-analysis of all data on 1 year vs more than 1 year dual antiplatelet therapy shows that while MI and stent thrombosis are reduced with extended therapy, bleeding is increased and there appears to be an increase in noncardiovascular mortality.
"So while the OPTIDUAL results do support the DAPT trial in that they suggest a reduction in ischemic events, these results do not address safety, bleeding, and mortality," he said. Noting that the ischemic event rates were very low in OPTIDUAL (annual death/MI/stroke rate of 0.9%), he added: "These patients are very low risk so there is not a great need for extended antiplatelet therapy in this population."
Wallentin called for better risk stratification "so we can select the best population who will benefit most from extended DAPT." As there are no validated tools for this, he said these need to be developed based on clinical criteria, imaging data showing the extent of coronary artery disease, and biomarker data on cardiac, renal, and inflammatory markers.
Differing Opinions on the Data
Other outside commentators took away differing messages from the OPTIDUAL results.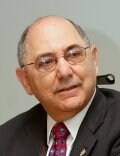 Dr Elliot Antman (Brigham and Women's Hospital, Boston, MA) said the study was "another piece of evidence in favor of prolonged therapy." He said the major unanswered question now was whether extended therapy was still needed with third-generation DES, which have a lower stent-thrombosis risk. He commented to heartwire : "I do extend anyway, even when using third-generation stents, to protect against thrombotic events related to coronary lesions distant to the stent, as long as the patient has a low bleeding risk. In my own practice I tend to keep dual therapy going for at least 2 years after drug-eluting stenting, and if I can find a good reason for keeping going I do."
"Like a Blind Person Leading the Deaf"
But Dr Lars Ryden (Karolinska Institute, Stockholm, Sweden) has the opposite view. He commented to heartwire : "I think the OPTIDUAL investigators have overemphasized the outcome. They have not contributed information that would convince me to continue to treat after 12 months. Their primary hypothesis didn't reach significance, so they go in and look at other end points. They shouldn't really do that."
He says he doesn't subscribe to the idea that the OPTIDUAL study supported extended therapy by adding to the DAPT results. "I don't think DAPT was convincing, either. And citing two trials that are not truly convincing as backing each other is like a blind person leading the deaf."
New Model Needed for Adequately Powered Trials
Noting that the OPTIDUAL trial was prematurely terminated due to lack of resources, Wallentin said this was "unfortunate" but not an uncommon occurrence. He claimed that clinical trials often turned out inconclusive based on premature termination, limited size, few events, overoptimistic hypotheses on effect sizes, and low statistical power.
He added: "We need to strengthen networks and resources for adequately sized independent trials. This will be possible only if clinical trials are integrated with routine care and support of healthcare registries. A European randomized clinical trial organization with access to resources of the healthcare system should be able to rapidly resolve many pertinent treatment issues such as length of dual antiplatelet therapy."
The OPTIDUAL study was funded by Assistance Publique—Hôpitaux de Paris and the Fédération Française de Cardiologie, with unrestricted grants from Cordis, Boston Scientific, Medtronic, Terumo. and Biotronik. Helft reports grants from the French Ministry of Health, the Fédération Française de Cardiologie, Cordis, Boston Scientific, Medtronic, Terumo, and Biotronik. During the conduct of the study he received personal fees from AstraZeneca, Abbott, Pfizer, Boehringer-Ingelheim, and Bayer, outside of the submitted work.
Heartwire from Medscape © 2015 Medscape, LLC

Cite this: OPTIDUAL: More Debate on Length of Dual Antiplatelet Therapy Post-DES - Medscape - Aug 31, 2015.