Using a multistep Delphi consensus process, a large and diverse group of cerebrovascular specialists has developed a comprehensive scoring model for managing unruptured intracranial aneurysms (UIAs).
The new model considers many factors that influence clinical decisions that weren't well studied in the past, for example, young age, modifiable risk factors, aneurysm morphology, reduced life expectancy due to comorbidities (such as cancer), and factors influencing the risk of treatment (such as patient age and aneurysm size or complexity).
The proposed scoring model captures the best consensus possible on UIA management as a complement to existing models for predicting UIA rupture risk, according to the authors of a paper describing the process of developing and validating the model.
The paper was published online August 14 in Neurology.
Shared Dilemma
The impetus for the project was the significant variability and uncertainty regarding the management of patients with UIA, said lead author Nima Etminan, MD, associate professor, and vice-chair, Department of Neurosurgery, University Hospital Mannheim, University of Heidelberg, Germany.
For example, he said, the opinion of a general practitioner on whether to repair an aneurysm might differ from that of a neurologist, an internal medicine specialist, a neuroradiologist, or a neurosurgeon.
At the same time, doctors are seeing more patients with UIAs, not because they're occurring more often but because they're being increasingly detected as a result of the more frequent imaging of patients for unspecific symptoms, such as headache and dizziness, said Dr Etminan.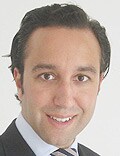 "Irrespective of our specialty, we share the dilemma that we have to adequately counsel this increasing number of patients with UIAs."
UIAs occur in about 3% of the population. They're typically small and asymptomatic and have a relatively low but definite 5-year risk for rupture, ranging from less than 1% to 15%.
Invasive treatment for an unruptured intracranial aneurysm is therefore usually advisable only "when the natural history outbalances the risk of treatment," said Dr Etminan. Nevertheless, he said, it's generally difficult to compare the risk for aneurysm rupture (which is a risk event rate) with the risks of treatment (a one-time risk) because these are two different quantities.
"But this is what we do in daily practice, so we wanted to generate a scoring model that quantifies and captures the decision-making process of highly informed individuals," said Dr Etminan.
He added that he and another author — Kerim Beseoglu, MD — did not participate in the actual Delphi process in order to avoid bias during the development of the score.
The process of developing the score — the UIA treatment score or UIATS — started with convening a multidisciplinary group of 39 world-renowned cerebrovascular specialists to participate in a modified Delphi consensus process. The Delphi method is a way of reaching a systematic consensus on a controversial topic based on diverse opinions.
Using open-ended questions in a web-based survey, these experts first listed any factor they consider in cases of patients with UIAs and then rated each factor on a scale of 0 to 10 in terms of its importance for or against a treatment decision. The factors were then re-rated to affirm coherence, said Dr Etminan.
These factors were then categorized into three domains: patient factors (eg, age, risk factor incidence, clinical symptoms related to UIA, life expectancy, comorbid diseases), aneurysm factors (eg, maximum diameter, morphology, location), and treatment factors related to age and aneurysm size and complexity.
Easy Checklist
The result of the consensus process was a UIATS sheet that is easy to complete but should be used only by doctors, not patients, according to Dr Etminan. A clinician simply checks the appropriate boxes and comes up with a score that indicates whether UIA repair (surgical or endovascular) or conservative management (following the patient clinically and radiologically; treating hypertension and other medical conditions; and reducing lifestyle risks, such as smoking and excess alcohol consumption) is advisable. For patients with multiple aneurysms, every aneurysm should be evaluated separately.
To validate this model, panel members were asked to agree or disagree with treatment decisions that used the UIATS system to determine treatment approaches for a series of real-life scenarios: for example, patients with varying ages, aneurysm locations and sizes, or comorbid diseases.
''The agreement with the management recommendations derived from the UIATS was very high'' among this group of experts, irrespective of their underlying specialty, and was even higher among another group of 30 independent blinded experts who didn`t participate in the development of the model score, said Dr Etminan.
What sets this new score apart from other models is that it considers comorbidities and the risk of treatment. For example, it helps guide the decision for a patient who is a heavy smoker and has a very small aneurysm but who also has cancer, said Dr Etminan.
And it reflects treatment decisions in real-life situations. For example, a very old patient with a 4-mm aneurysm is not going to be treated, but a younger patient with several risk factors (eg, smoking, hypertension, and an irregularly shaped aneurysm measuring 7 mm in diameter) probably will, said Dr Etminan.
Whereas the current score was developed by consensus of experts (whose opinion is based on evidence), another score for evaluating unruptured aneurysms — the PHASES score — is based on a meta-analysis of data from various prospective observational studies.
"So it's more based on scientific data but less comprehensive for many factors where data is lacking," said Dr Etminan. "Both scores have their own merits and limitations and could be used together."
Dr Etminan and his colleagues have developed a smartphone application for the new UIATS system. Physicians simply enter the relevant data into their phone and get a recommendation within 45 seconds.
They're now engaging centers from around the world to participate in a prospective validation phase of the treatment score. Researchers will use the smartphone technology to collect more data with the idea of adapting the score dynamically, said Dr Etminan. "They will enter data on patients and tell us what they have done with each patient, and we will collect more and more scientific data to adjust as we go."
"Herculean Effort"
In an accompanying editorial, Philippe Bijlenga, MD, Neurosurgery Division, Department of Clinical Neurosciences, Faculty of Medicine, Geneva University Medical Center, Switzerland, and Christian Stapf, MD, Department of Neurology, APHP–Hôpital Lariboisière, DHU NeuroVasc, Paris, France, said the authors of the paper should be congratulated for their "Herculean effort" to develop a pragmatic decision guidance model based on a systematic comparison of expert views.
The new score is "a major step forward" and merits "swift validation" in independent follow up studies, they write.
The tabular form of the UIATS checklist is easy to use and lends itself to an eventual online version, Dr Bijlenga and Dr Stapf write, adding that the one-page print format fits nicely into routine hospital charts and clinical conference folders.
Overall, formerly suspicious neighbors may now have found a common plan on how to do the gardening.
They point that the structured form of the checklist may foster a more standardized reporting terminology, structured management decisions, and systematic patient follow-up, even across traditional boundaries separating disciplines.
"Overall, formerly suspicious neighbors may now have found a common plan on how to do the gardening."
However, they said, the score can't guarantee that the garden will flourish. The proposed system does offer insight into whether a particular management decision will have a better long-term outcome than the opposite treatment choice.
Dr Etminan is a scientific advisor/officer for Edge Therapeutics Inc. Dr Bijlenga and Dr Stapf have disclosed no relevant financial relationships.
Neurology. Published online August 14, 2015. Abstract Editorial
Medscape Medical News © 2015 WebMD, LLC

Send comments and news tips to news@medscape.net.
Cite this: New Treatment Score for Unruptured Aneurysms - Medscape - Aug 28, 2015.