Children with multiple sclerosis (MS) are less physically active than those with monophasic acquired demyelinating syndrome (mono-ADS), a disorder that involves a single demyelinating episode, a new study shows.
However, youngsters with MS who participated in strenuous physical activity have lower T2 lesion volumes and a lower relapse rate, the findings suggest.
"One of the messages from this study is that kids with MS who are highly active seem to have less disease activity, either demonstrated by the relapse rate or by the size of the lesions in their brain," said study author E. Ann Yeh, MD, associate professor of neurology, Department of Pediatrics, Hospital for Sick Children and the University of Toronto, in Canada.
However, Dr Yeh stressed that the cross-sectional design of the study prevents conclusions about causality. "We need to learn more," she said. "I don't want to overstate our results, as this is an early finding, and although it's hopeful for sure, we need to look further longitudinally with interventional trials."
The research was published online August 12 in Neurology.
Demyelinating Disorders
The study enrolled 110 patients aged 5 to 18 years who had demyelinating disorders. These included 31 patients with MS and 79 with mono-ADS, who were included as control participants.
To evaluate physical activity, researchers used the Godin Leisure-Time Exercise Questionnaire. Patients reported the frequency of strenuous (eg, running), moderate (eg, fast walking), and mild (eg, leisurely walking) physical activity for 15 or more minutes during a typical week.
From patient responses, researchers calculated metabolic equivalents and categorized these into strenuous, moderate, or mild. They also developed health contribution scores (HSCs) by grading the level of physical activity and categorizing that into active, moderately active, and insufficiently active.
Compared with those with mono-ADS, patients with MS reported participating in less strenuous (median, 0.0 vs 27.0; P = .0012) and total (median, 40.0 vs 54.0; P = .0284) physical activity.
MS patients also had lower HCSs than those with mono-ADS (median score, 25.0 vs 42.0; P = .098). More MS patients were insufficiently active (32.26% vs 12.66%).
There were no differences between the groups in participation in moderate or mild physical activity.
Because the study excluded children with a very high Expanded Disability Status Scale score, "disability was not the driving force" behind the results, commented Dr Yeh.
A subgroup analysis of youngsters undergoing MRI showed that MS patients reporting strenuous physical activity had lower T2 lesion volume compared with less active MS patients (P = .022). "It was a very strong association," Dr Yeh said. They also had a lower annualized relapse rate (P = .035).
More Than Just Compensatory
How exercise might limit brain lesion load "is an area we have to investigate," said Dr Yeh. She added that the MRI results suggest that the link between physical activity and disease involves "more than just a compensatory mechanism."
The analysis seems to suggest that it is not necessarily the amount of physical activity that kids with MS do but how strenuous it is, said Dr Yeh. "We looked at that in many different ways, and it looks like the strenuous activity is probably more important, but we don't know that" because of the limitations of the study, she said.
However, Dr Yeh pointed to other studies that suggest that "there is something inherently good about physical activity" in MS patients and that the more physically active they are, the less active their disease.
The small numbers prevented the researchers from doing a subanalysis based on sex. The ratio of girls to boys in the pediatric MS population mirrors that of the adult population (3 to 1), she noted.
They also could not examine whether exercise has more of an impact in younger children compared with older ones. Dr Yeh noted that all kids are fairly active early on but that many ― at least girls ― tend to drop out of sports and other physical pursuits as they grow older.
In the pediatric population, MS affects primarily those in their preteen and teen years, said Dr Yeh. "So we couldn't see if there was an effect in the very young kids because we just didn't have the population to study that."
Overall, patients did not report a lot of fatigue on the Pediatrics Quality of Life Multidimensional Fatigue Scale, but MS patients did report more general and total fatigue, as well as cognitive fatigue, than mono-ADS patients. Those with lower fatigue scores were more physically active, and those with more fatigue were less physically active.
Here again, "it could go either way," she said, in that strenuous activity could have lessened fatigue, or fatigue might have prevented kids from participating in strenuous activity.
Dr Yeh and her colleagues are doing longitudinal work to explore this relationship. "We don't have the answer yet, but we think that, based on other work in adult populations, high fitness and high physical activity actually have an effect on fatigue in MS patients."
Researchers also looked at depression scores on the Center for Epidemiology Studies Depression Scale for Children. Although the MS patients were more depressed than those with mono-ADS, "we didn't see a relationship with depression" and physical activity, said Dr Yeh.
She and her colleagues pursued the current study because kids with MS have such high rates of both depression and fatigue. "We wanted to see if there were any lifestyle changes that kids could make that would be simple to do and could help improve outcomes."
But before rolling out an exercise program for kids with MS, it is important to demonstrate "that this is meaningful in a longitudinal way and in a controlled way," she said, and to then "translate" it into something that children will pursue in their everyday lives, outside of a clinical trial.
"A lot of our work revolves around thinking about these issues, about how to make it work; if we can't make it work, it's not useful."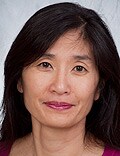 Between 2% and 10% of all MS cases are pediatric, the researchers write. About 1 per 100,000 in the Canadian pediatric population develop an episode of inflammatory demyelination, and about a fifth of those are MS, Dr Yeh said.
Tantalizing Results
Authors of an accompanying editorial, led by Maria Rocca, MD, Neuroimaging Research Unit, Vita-Salute Raffaele University, Milan, Italy, say the new study offers "tantalizing results that have the potential to guide future studies."
Other research, they write, suggests that regular physical exercise not only improves cognitive performance and muscular strength but also reduces fatigue and depression in adults and children, independently of disease entity.
"Clearly, whether these findings can be translated into ad hoc strategies of physical training of pediatric populations needs to be investigated," they write.
According to the editorialists, explaining why pediatric MS patients who practice strenuous physical activity have fewer brain T2 lesions is "challenging."
The study, they say, also does not answer questions as to what the ideal type of exercise is, what the most beneficial duration and frequency of physical activity are, and at what age or point in the MS disease process it should be introduced.
Medscape Medical News invited Nina Schor, MD, PhD, a child neurologist at the University of Rochester, in New York, and president of the Child Neurology Society, to comment. She agreed that the study's cross-sectional design prevents drawing causal links.
"The advantage of cross-sectional studies is that you can get a large, often diverse population and standardize the methodology and criteria for assessment," she said. "The disadvantage is that you cannot tell whether the chicken or the egg came first: Does vigorous exercise prevent MS, or does having MS preclude vigorous exercise?"
The study does demonstrate an association between MS ― as opposed to a single demyelinating episode ― and a lower level of physical activity, said Dr Schor. "That finding is evidence only that it is worth doing a study designed to determine whether or not more physical activity can prevent MS, depression, and fatigue."
Dr Yeh has disclosed no relevant financial relationships. Dr Rocca received speaker honoraria from Biogen Idec, Novartis, and ExceMed and receives research support from the Italian Ministry of Health and Fondazione Italiana Sclerosi Multipla. Dr Schor has disclosed no relevant financial relationships.
Neurology. Published online August 12, 2015. Abstract, Editorial
Medscape Medical News © 2015 WebMD, LLC

Send comments and news tips to news@medscape.net.
Cite this: Exercise Linked to Less Disease Activity in Kids With MS - Medscape - Aug 13, 2015.