For the first time, researchers have hit on two genetic regions associated with major depressive disorder (MDD), hopefully providing new therapeutic targets for the disorder.
"This report shows for the first time that genome-wide association studies ― a method that has found risk genes from many important complex human disorders ― can work for major depression," co–senior investigator Kenneth S. Kendler, MD, professor of psychiatry and human and molecular genetics at Virginia Commonwealth University (VCU), said in a news release.
The research, from an international group of investigators at VCU, the University of Oxford and throughout China, were published online July 15 in a research letter in Nature.
The study population included 5303 Chinese women with recurrent MDD and 5337 Chinese women with MDD.
In this population, the researchers identified and subsequently replicated in an independent sample two genetic variants on chromosome 10 that occur statistically more often in women with recurrent MDD: one near the sirtuin 1 (SIRT1) gene, and the other in a non-protein-coding region of the phospholysine phosphohistidine inorganic pyrophosphate phosphatase (LHPP) gene.
A further analysis of 4509 patients with a severe subtype of MDD, melancholia, yielded an increased "genetic signal" at the SIRT1 locus, they report.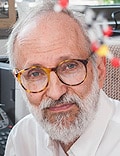 "Most of the reason why depression runs in families is genetic. So we knew that somewhere on this human genome exist individual risk factors for depression. We've not been able to crack that nut," Dr Kendler said in a VCU interview posted on YouTube. "It is likely that our study was successful because the patients we studied were relatively homogeneous and severely ill," he added.
"Exceptional" Research
In a Nature News and Views piece, Patrick F. Sullivan, from the Department of Psychiatry and Genetics, University of North Carolina, Chapel Hill, notes that of all complex illnesses, MDD has "arguably proved the trickiest to understand. Despite decades of research, there is little certainty about its biological basis, in part because genetic clues to its etiology have been hard to find." This new research identifies the first two "long-awaited" genetic ties to MDD.
"This first identification of replicable, significant genome-wide associations for MDD is exceptional," writes Dr Sullivan.
"Although further work is required, it is to be hoped that these results will provide therapeutic targets for MDD. The drug-discovery pipeline for MDD has never been based on solid biological foundations, but the work begun here could improve the focus of the field. The authors' study marks the beginning of the beginning for the genetic dissection of MDD."
Dr Kendler and his colleagues hope to return to China in the near future to collect another 48,000 samples, which they hope will replicate and substantially extend their findings.
"If our calculations are correct, the additional 48,000 samples will produce a substantial number of new findings, which will greatly improve the ability for us to scientifically understand the underlying biology that predisposes to major depression," Dr Kendler said in a VCU news release.
The study was funded by the Wellcome Trust, the National Institutes of Health, and the Brain and Behavior Research Foundation. The authors have disclosed no relevant financial relationships.
Nature. Published online July 15, 2015. Letter, Commentary
Medscape Medical News © 2015 WebMD, LLC

Send comments and news tips to news@medscape.net.
Cite this: First Strong Genetic Ties to Major Depression Discovered - Medscape - Aug 06, 2015.