Just as birth doulas help mothers bring their newborns into the world, end-of-life doulas can bring comfort and support to those who are dying.
Depending on their training and background, an end-of-life doula can provide emotional, spiritual, practical, or medical support — or all of the above.
"It's mostly about love.... I try to help them get to spiritual and emotional peace," says Deanna Cochran, RN, CHPN, a hospice nurse who decided to become an end-of-life doula after caring for her dying mother.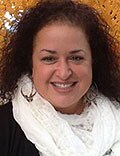 Her mother, who died from cholangiocarcinoma when she was 61 years old, was able to stay out of the hospital because of the expert nonhospice palliative protocols she was receiving at home, Cochran said. She stayed relatively symptom-free, despite coping with an aggressive cancer, and finally entered hospice 1 week before her death.
This was back in 2005, and the experience gave Cochran pause for thought. "When my mother died, I thought, how many people get to have a hospice nurse in their family?" she said in an interview. "Most people don't know about palliative care, and they die a horrible death," she told Medscape Medical News.
Most people don't know about palliative care and they die a horrible death.
It was then she made the decision to begin private practice as an end-of-life doula. That idea came to her because she wanted to help patients and families have the quality of life her mother was able to have, educate the public on nonhospice palliative care, and help families in crisis when a loved one is dying.
Serving the Dying
The word "doula" comes from the ancient Greek, meaning "a woman who serves" or a "female slave," and it is most often used in reference to a trained and experienced professional who provides support to a woman during and immediately after childbirth.
Now, people are seeking that same type of emotional and practical support as they prepare to leave their life behind.
The concept of end-of-life doulas is not entirely new. Many hospices try to make it a point that patients should not die alone and will try to place volunteers with individuals who request this service and who can be them for their last few hours of life. However, although a doula may choose to sit vigil, they usually also take an active role in helping the patient and family prepare for death and perform whatever tasks are needed to ease the transition. They may be called upon days, weeks or even months before death actually occurs.
There are a variety of names for this line of work: doula to the dying, soul midwife, transition guide, death coach, death doula, end-of-life doula, death midwife, or end-of-life guide. But just as the name varies, so does the type of work, the setting, and the training involved in becoming one.
Some doulas are specially trained volunteers who provide support and companionship for patients with serious illnesses, or who will sit vigil so a patient will not have to die alone. For others, this is an emerging profession, and they charge for their services, which can encompass anything from organizing paperwork, assisting with funeral arrangements, or simply providing support and empathy to the patient and/or family.
"When I first started, I wasn't sure what to call myself," said Cochran, who is based in Austin, Texas. "There weren't very many people doing this, and most were involved in doing home funerals and calling themselves death midwives."
Ten years ago, the death midwives were primarily home funeral guides who were more focused on the actual death and on preparing the body for a home funeral. Although they also attended to the family, their focus was on death and its aftermath.
"A lot of us discussed what we should call ourselves, as we really wanted to have a clear path for people to understand what we were doing, but we really couldn't agree on a name," explained Cochran.
"This was all very unofficial," she emphasized, "but since the home funeral guides were using the term death midwife, I decided that using 'end-of-life doula' would differentiate us. To me, the doula is someone who serves others in the dying process."
At this time, there are no federal or state accrediting agencies for end-of-life doulas, and therefore no statistics on how many exist, especially for those in private practice. There are also no official training programs, requirements, licensure, or certifications for those striving to become professional doulas. Some individuals, such as Cochran, offer training programs that will certify a person as an end-of-life doula. Hospitals that offer doula services to patients also will train volunteers and have their own individual selection criteria.
Day in the Life of a Doula
In her interview with Medscape Medical News, Cochran explained that she is referred to families by hospice or other healthcare professionals and is contacted primarily by the caregivers. In fact, she can only recall one time when it was the patient who approached her.
"Most people haven't been that proactive, to contact me to help them with directives or any other kind of end-of-life planning," she explained.
The most common scenario is for her to be contacted when the patient is very close to death and the family is overwhelmed, frightened, and not getting the support they need.
During a typical case, Cochran will first make sure the patient is comfortable, which could involve administering medications or providing nursing care. If the patient is on hospice, she will notify them that she is on the case. She then tends to the needs of the family, whether that means assisting with funeral arrangements, providing emotional support, or helping fill out insurance claim forms.
"Sometimes I cook for them, to give the family one less thing to do," she said. "I play with the kids, if children are present, or look at photographs and help them create a memorial, or run errands. It's easier to do this as a doula than as a hospice nurse because the boundaries are different."
The length of a visit can vary tremendously. Sometimes families do not want her to leave, so she has stayed 2 or 3 days at a time, until the patient died. Other times, she may come during the "high-stress period" and then leave when things have calmed down and the family is coping better, even if the patient is still alive.
"Overall, it has been a very rewarding experience," Cochran commented.
"To Accompany"
The earliest organized doula service goes back to 1998, when Phyllis Farley, who was chairwoman of the board of the Maternity Center Association in New York City and a proponent of natural childbirth, attended an end-of-life conference that emphasized the importance of accompanying patients through the dying process. As she had spent a fair amount of time in hospital settings, it disturbed her as to how many people died alone, without friends or family to be with them during their final days.
She listened to a talk given by Sherwin Nuland, MD, who had been a clinical professor of surgery at Yale University School of Medicine and was the author of How We Die: Reflections on Life's Final Chapter. Companionship was important in helping people accept death, Dr Nuland had stressed during his talk, and he also used the Yiddish word for funeral, ''levaya,'' which means ''to accompany.''
That talk set the wheels turning, and Farley formulated that concept of "accompanying the dying" into a concept in which well-prepared volunteers could make a difference to those who might otherwise die alone.
Securing sponsorship from the Shira Ruskay Center of the Jewish Board of Family and Children's Services, a private New York mental health and social service agency, and New York University Medical Center's Department of Social Services, a pilot program launched in late 2000 with five volunteers. Farley also decided to use the term doula, as the idea was to provide that same support and comfort to the dying as doulas did during childbirth.
Farley herself went through the training. The first person she supported through the dying process was a German-speaking woman with a beloved pet schnauzer. A dog lover herself, and also fluent in German, Farley's relationship with this patient evolved into a two-way street. Not only did Farley bring support and companionship to this woman, but she in turn learned to overcome her own fears about death and dying. When the patient was finally hospitalized, Farley smuggled the dog into the hospital so the patient could see her pet one last time. Farley also found a home for the dog after the woman died.
The program envisioned by Farley nearly 2 decades ago has evolved and expanded, and in 2012, it established itself as an independent nonprofit organization known as the Doula Program to Accompany and Comfort. The organization does not receive government support and is completely funded by individuals, family foundations, and grants. There are currently about 50 doula volunteers on the roster who visit patients both at home and in healthcare facilities. There is no charge for their services.
"Most Decent Work"
Amy Levine, MSW, who is now executive director and director of education and training at the Doula Program, heard about the program from a colleague not long after it launched. "I thought that this is the most decent work I have ever heard of," she said. "This is what we should be doing as human beings for each other."
I thought that this is the most decent work I have ever heard of.
She enrolled in the training in 2003 and soon began consulting; now, in addition to being the executive director, she develops the training curriculum and provides consultation to organizations on end-of-life volunteer programs and continuing education for staff.
In this program, doula volunteers are assigned to one individual who has been diagnosed with a life-threatening illness, is expected to live for less than a year, and is alone for whatever reason.
The doula volunteer makes a commitment to follow the patient, even if the location changes, such as moving from home to a long-term care facility or admission into the hospital. The volunteers are trained to visit weekly and to be able to work with the patient as the illness progresses, and they are prepared to be with them in all stages of the process.
There is no agenda for the volunteers, she emphasized. "It's about the relationship, and getting to know the patient. The visits can vary, and the volunteers are not visiting to do or talk about anything in particular."
This could entail watching television together, listening to patients talk about whatever is on their mind, or if the patient is up for it, going out to lunch.
Of course, it is necessary to set boundaries, as the volunteers only visit 1 to 2 hours a week, and they are not healthcare workers or household helpers, Levine noted.
The volunteers undergo an intensive training program, which is 8 weeks long, and then commit to serving for at least 1 year. "Our retention rate is very, very high, and we have people who have been with us for a number of years," she said. "They come from all walks of life, although we usually don't accept people in the healthcare professions, as I think it would be hard for them to stay within the boundaries of the role."
However, she noted that they have just accepted a nursing student into the volunteer program, so the rule is not hard and fast.
The organization also provides continued support to the volunteers. They receive telephone support from professional staff and attend meetings every other week, where they are able to share their experiences and receive additional training. There is also an annual winter remembrance dinner to honor the patients and an annual picnic to celebrate the community of volunteers and their work.
Most of the patients have cancer, and the majority are older.
Patients are referred to the organization from healthcare and social services organizations. "Most of the patients have cancer, and the majority are older," Levine said.
There are safety regulations for the doula volunteers; restrictions and guidelines that are followed; and they only take referrals if there is a professional overseeing the basic needs of the patient because the doulas do not provide medical services. "We also have a case management organization investigate any referrals we get because we need to make sure that it is a safe environment for our volunteers," she added. "And when a volunteer is working with a patient, if there is something they are concerned about, we bring it to the attention of the social services agency."
The agency also has a second program called the "shift model," where the volunteers commit to 1 to 2 hours each week and visit several hospitalized patients receiving palliative care. They may only see a patient once, or many times over several months, and visits can be as short as 5 minutes or last up to 2 hours, depending on the patient's need.
Sitting Vigil
Another early program, but one taking a different approach, was begun by social worker Henry Fersko-Weiss, LCSW, in 2003. While working at a large hospice in New York City, he found that although the care provided by the team was generally excellent, in some cases things did not always go smoothly for the patient and families.
In an interview with the Hospice Foundation of America, Fersko-Weiss noted that he had heard "stories from families about not being present at the death, or of unnecessary hospitalizations — which often resulted in the person dying in the hospital, which was not their wish."
"I think that we can't escape the fact that, especially as caregivers are facing the last days of a loved one's life, the situation elevates anxiety and fear, and decisions are made that they may regret later," he said.
Coincidentally, at about the same time as he was wondering how care at the hospice could be improved, a friend was training to be a birth doula. Fersko-Weiss loved the approach and the philosophy of being a doula and undertook the training himself, noting that the many similarities between the birth and dying process.
When he completed his birth doula training, he brought his ideas to the chief executive officer of the hospice, and with her support, he began developing a program that could incorporate this philosophy into the hospice setting. The end result was a model that focused exclusively on planning for the last days of life, conducting vigil, and reprocessing the dying experience with loved ones.
The program was highly successful, and Fersko-Weiss went on to create and manage subsequent programs based on his model at hospices in New Jersey. He also went on, in 2003, to cofound the International End of Life Doula Association.
This organization offers several doula certification programs, including those specifically for hospice. The group considers itself the "next step in the evolution of the end-of-life doula approach" and is committed to setting the standard for certification.
The Model at Baylor
A growing number of hospitals now have end-of-life doula programs for patients with life-limiting conditions. Although they differ in scope and protocols, they are generally made up of volunteers, with the goal of providing support and companionship.
Baylor University Medical Center in Dallas, Texas, runs a volunteer doula program that is part of their Supportive and Palliative Care Service. There are currently seven doulas at that facility, and 25 across the Baylor healthcare system, and they come from all walks of life, explained Reverend Dr Marci Pounders, chaplain for the Supportive and Palliative Care Service and coordinator of the doula program.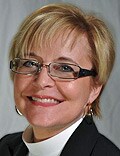 When Rev Dr Pounders first arrived in 2007, Baylor already had a small program that was based on the doula program operating in New York City, but it was not working in its present form, and she decided to revamp it, rewrite the materials, and change its scope. "We couldn't have a 'Tuesdays with Morrie' sort of thing, because in a hospital setting it doesn't work," she told Medscape Medical News, referring to the best-selling memoir in which the author received profound philosophical insights from a dying man. "I may have 50 patients on a daily rota, and of that 50, maybe half of them are on ventilators and not alert, awake, and oriented."
Although sitting in a death vigil is something that Rev Dr Pounders would theoretically like volunteers to do, it is very taxing work and very intense, she explained. "We found that a better use of our volunteers' time was to take all of the patients on our rota, and unless there is a reason not to, have them visit every patient.
"The volunteers go down the list, and if we can provide support and comfort to the patient and family, that's what we strive for," she said. "If the patient is alone and there is no family, the doula can make his or her own call to provide support, prayer, or whatever the need is. And we found that is a more fulfilling way to run a hospital based doula program."
The volunteers come from a variety of backgrounds and are all ages. "I have stay-at-home moms, retired people, a medical technician, a former occupational therapist, and one is actually a chaplain who is interested in palliative care, but they don't have that service at her hospital," Rev Dr Pounders explained. "Nearly all of the volunteers have had an experience at Baylor, and now they want to give back because of the good care given to their spouse or other loved one."
Volunteers should feel a calling to do this work, she noted, and they first go through the general orientation and training program at Baylor volunteer services. Once they are cleared to volunteer, and if they have expressed an interest in the doula program, then they receive additional training.
"Not everyone is a good fit," she said. "This isn't something that you do because you're bored or just looking to fill your time. They really need to feel called for this, and they must be at least 18 years and have experienced at least one incident of death."
Part of the training includes shadowing an experienced doula, so the new volunteers can experience one on one what it is like to visit patients. "I don't want to throw them to the wolves," Rev Dr Pounders said. "In oncology and palliative care, we have the sickest of the sick. We have many things to deal with that they may not be prepared for — there are many things that affect people as they visit, such as smells, sights, sounds — and I want to make sure that our doulas are prepared and are not stricken with the tragedy of the situation. I want them to feel that this is what can be expected, and that they can be the compassionate presence for that person."
Mark A. Casanova, MD, director of palliative care services at Baylor, believes the doulas fill a vital role in the scope of palliative and end-of-life care. "One of the things that we are experiencing, as are other practitioners in palliative care, is that our ability to help the family is limited by time," he said. "And that is something that is really key to palliative medicine, and as the field grows, we are experiencing the same time constraints as our other colleagues, whether they be oncologists or hospitalists."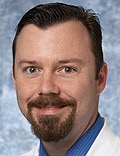 Providing a presence to patients is very important to those in this setting, and although the initial concept of the program was geared to patients without any family, or at least family living nearby, it has now expanded to also include those with support systems. "Sometimes the doula provides as much support to the family as to the patient," he said in an interview. "The doula at birth concept is really there to support the mother and the family unit so they can focus on the child while the doula focuses on other tasks. This is a similar concept."
Dr Casanova noted that the palliative program has grown and that has affected the time he and other practitioners can spend at the bedside. "And thus, we saw the increasing value of doulas to provide expressive counseling, which goes hand in hand with palliative care," he said.
Expressive counseling is really empathetic listening, which involves just paying attention to another person with empathy and without the need to offer advice. "It's merely being present with them and acknowledging their suffering and not attempting to fix it, per se," explained Dr Casanova.
Seeing the growth of the program and the increasing value that doulas bring to patients has been very rewarding and amazing to see, he noted.
One recent example was a patient who was alone and did not have a family support system to call on. Her doula held vigil for her and sat with her for the last 8 hours of her life.
Unlike other members of the palliative team, the doulas are not burdened by a litany of tasks they need to do, he pointed out. "Their only responsibility is to be present."
In the Outside World
Seattle, Washington–based Jill Strandness Exner, RN, was drawn to dying patients during the decade she worked in intensive care. "Someone I worked with had said that since they use doulas for babies, they should have them for the dying," she said. "In [the intensive care unit], a lot of people didn't have support, and it solidified in my brain that no one should ever die alone."

When a back injury, and subsequent surgery and complications, forced her to seek out an alternative career, she decided to train as an end-of-life doula. Having just completed the program, Exner has not yet embarked on it as a full-time career, but she is trying to incorporate some of the concepts into her present job.
At this time, she manages an innovative primary care outpatient clinic, which exclusively serves the Medicare community, and sees possible opportunities to bring this knowledge to the outpatient setting. "Our patients are older, and many of them have multiple chronic conditions," she said. "And of course people don't want to talk about dying, but many of them are chronically ill and don't even have an advance directive."
Discussing death with patients who are not terminally ill can be a challenge, but she would like them to be aware of the type of support a doula can give them.
End-of-life doulas are not that well known in her area, she explained, so she is "trying to get the word out."
"I would also like to find some way to educate the public on death and dying, such as having seminars for family members who are dealing with it right now," Exner said. "I have one patient here whose husband is dying of a brain tumor. I've reached out to her, but she's not ready to accept it."
"It's really important for families to know that there is assistance available to them, and for those without any real support system, that there is no need to die alone," she said.
Medscape Medical News © 2015 WebMD, LLC

Send comments and news tips to news@medscape.net.
Cite this: End-of-Life Doulas Provide a Helping Hand to the Dying - Medscape - Jul 13, 2015.