BARCELONA, Spain — Although the European guidelines for the management of anal cancer provide a baseline of standard of care for the disease, more randomized controlled trials are needed to evaluate upcoming treatments, experts said here at the 17th World Congress on Gastrointestinal Cancer.
The new guidelines for anal cancer, complied jointly by the European Society for Medical Oncology (ESMO), the European Society of Surgical Oncology (ESSO), and the European Society of Radiotherapy and Oncology (ESTRO), were published last year in the Annals of Oncology, as reported by Medscape Medical News at the time.
The guidelines set out the risk factors, diagnostic work-up, treatment, and expected outcomes for the disease.
However, although they provide a much-needed basis for clinical practice, the field is being held back by the need for more evidence on novel treatments and a lack of randomized controlled trials to provide that essential data, argue experts in the field.
In a dual presentation here at the meeting, Andrés Cervantes, MD, PhD, from the Department of Hematology and Medical Oncology at the University of Valencia in Spain, started by discussing a theoretical case presentation of anal fistula to illustrate the guidelines in practice.
He described a 63-year-old man with anal pain and a history of heavy smoking. Digital rectal examination revealed a perineal abscess and fistula, albeit with no palpable inguinal lymph nodes. Examination under anesthesia revealed a 4 cm excrescent mass, and a biopsy was taken.
The biopsy revealed a cT2 cN0M0 stage II squamous cell carcinoma that was positive for human papillomavirus (HPV) 6 and 53, but negative for HIV. MRI indicated the presence of a trans-sphincteric fistula of 3.6 cm and no external sphincter involvement, and there were no metastases on CT.
Management consisted of definitive fluorouracil chemotherapy infusions, alongside radiotherapy of 36 Gy to the pelvis and inguinal field, 45 Gy to the pelvis without the inguinal field, and a 52 Gy tumor boost, with no treatment interruptions.
Toxicities included grade 3 perineal radiodermatitis, grade 1 cystitis, and grade 2 oral mucositis. Eight-week post-therapy evaluation with digital rectal examination revealed no evidence of the tumor or fistula.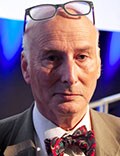 Taking over from Dr Cervantes, Robert Glynne-Jones, MD, from the Mount Vernon Centre for Cancer Treatment in Northwood, Middlesex, United Kingdom, discussed the application of the ESMO–ESSO–ESTRO anal cancer guidelines. Dr Glynne-Jones said that the known risk factors for squamous carcinoma of the anus are HPV, particularly types 16 to 18, immunosuppression, smoking, autoimmune disorders, and inflammatory bowel disease.
He emphasized that the standard work-up includes proctoscopy, with examination under anesthesia necessary on occasions. For locoregional staging, pelvic MRI is mandatory, whereas whole-body CT is needed to determine the presence of metastatic disease. In addition, PET may be used. Gynecologic assessment should be routine in younger women.
Radical surgery should be performed if radiotherapy is contraindicated. If radiotherapy has already been administered, surgery should considered in cases of a defunctioning stoma, transposition of the ovaries, and for salvage abdominoperineal excision of the rectum. Chemotherapy should be based around fluorouracil.
Local excision may be preferred if the tumor is less than 2 cm in diameter, but not if the tumor is poorly differentiated or shows lymphovascular invasion. Chemoradiotherapy may be added when the close margin is in the anal canal, and particularly when the deep margin is less than 5 cm.
Finally, Dr Glynne-Jones said that patients can achieve excellent complete recovery rates at 6 months of up to 84%. Interestingly, 71% of patients who have not achieved a complete recovery at 11 weeks do so at 18 to 26 weeks, which underlines that it is safe to leave assessment to 26 weeks.
Speaking to Medscape Medical News after the presentation, Dr Glynne-Jones noted the substantial contribution that Dr Cervantes made to the development of the guidelines.
He went on to explain why it is important to have guidelines that set out the baseline standard of care for anal cancer.
I think it needs to be emphasized over and over that rare cancers really should be managed by specialists.
"I think it needs to be emphasized over and over that rare cancers really should be managed by specialists, and you need to have some guidance about that," he said.
"But there are places where you don't have a specialist unit, so it's unrealistic to think that someone is going to be referred 500 miles away," he continued. "So I think it's important to have easily accessible, simple, and reasonably deliverable guidelines. It is difficult when you start saying PET scans across the whole scope of things, but I think most of the guidelines that we try to write would be reasonably deliverable across most of Europe," he said.
However, Dr Glynne-Jones recognizes that there are a number of research gaps in the treatment of anal cancer, and so many of the recommendations are opinion-based.
He qualified: "It's opinion-based by getting a lot of radiologists, radiation oncologists, surgeons, and others together and working with them."
"They talk to their colleagues, so networks within networks, and you go around and you say: 'Do you think this a reasonable statement?'" he added.
"They will refer it around their network and say: 'Well, our networks think you could change the wording a little bit here,' and other people say 'here,' and you end up with a reasonable consensus," he explained.
As the efficacy and utility of a number of treatments remains to be established, Dr Glynne-Jones believes that the current published guidelines are one stage in an ongoing process, which will see the pool of contributing experts widen out of Europe and extend across the world.
He pointed out that International Rare Cancers Initiative (IRCI) is conducting an international palliative metastatic trial. He said: "Although that's perhaps not the most exciting trial you could ever undertake, it's a kind of lowest common denominator using carboplatin and paclitaxel (CarboTaxol) in combination, but the aim is that you're getting international centers all the way around the world to contribute to that trial."
Dr Glynne-Jones added: "What you are also doing in there is bringing in experts in every country and, at the moment, there are different ways in which we're trying to create some consensus using all those experts via IRCI."
"We're defining what are the best end points for trials and what are the best ways of staging these patients," he explained. "Again, you get to a sort of consensus that the lowest common denominator is that everyone should have 'this', 'this', and 'this'."
Concluding, he said: "I think, eventually, the international community, through the rare cancers, will take over because you will have a network of experts and people who are interested in every country, and you'll have an even bigger consensus."
"It'll be more difficult, but I think that you will get something which will be even more deliverable," he said.
Incorporating Radiopeptide Therapy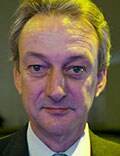 Dik J. Kwekkeboom, MD, PhD, from the Department of Nuclear Medicine, at the Erasmus Medical Center in Rotterdam, the Netherlands, gave a talk on the efficacy and toxicity of peptide-receptor-targeted radiopeptide therapy.
He summarized the latest evidence for this promising area, but identified a number of research gaps that will not be filled without conducting randomized prospective trials.
Approached for comment on how the approach adopted by the guidelines of establishing a baseline standard of care fits into this need for more research, Dr Kwekkeboom told Medscape Medical News: "It's the typical oncological approach, of course, where you first need randomized trials before they believe anything."
"In nuclear medicine, it's the other way around, because many nuclear medicine departments, especially in Europe, as in the United States, it's now difficult because they've fused with radiology, we were allowed, up to 5 to 10 years ago, to make things locally, inject them, and just go ahead," he said.
However, this was not without its problems. Dr Kwekkeboom commented: "Up to 10 years ago, many new things were done in nuclear medicine, and the other side of the coin is that many reports from nuclear medicine groups are not well controlled, and you get comparisons and you don't know what compared to, so they lack a sort of discipline."
"You should be somewhere in between, I think," he added.
Although this underlines the necessity of randomized clinical trials, Dr Kwekkeboom is not convinced that, realistically, they will ever be conducted. The most important question, he said, is: "Who pays for it?"
A radiopharmaceutical company is sponsoring his work with the radiolabeled somatin analog 177lutetium octreotate, but this is not typical. "Many of the big pharmaceutical companies want nothing to do with nuclear medicine because it doesn't sound good — it's 'nuclear'."
"They don't know anything about distribution timelines and such, so in nuclear medicine, it's very hard to get to a randomized trial because you have no sponsor. And [the cost of a] randomized trial will go up to the millions."
Dr Kwekkeboom nevertheless believes that the current guidelines are important, not only because they raise the basic level of clinical practice, but also because they "give proof where it is needed, because otherwise it remains belief."
The authors have disclosed no relevant financial relationships.
17th World Congress on Gastrointestinal Cancer (WCGC). Presented July 2, 2015.
Medscape Medical News © 2015 WebMD, LLC

Send comments and news tips to news@medscape.net.
Cite this: Anal Cancer Guidelines: CTs Now Needed to Support Opinions - Medscape - Jul 03, 2015.