BOSTON (updated June 9) — Lixisenatide (Lyxumia, Sanofi), an injectable glucagonlike peptide (GLP-1) agonist used for the treatment of type 2 diabetes, did not show a benefit on cardiovascular outcomes in the 6000 high-risk patients with diabetes in the Evaluation of Lixisenatide in Acute Coronary Syndrome (ELIXA) trial.
But the agent did not cause any harm in these patients, who had recently suffered a coronary event, said investigators who reported the findings here today at the American Diabetes Association (ADA) 2015 Scientific Sessions.
ELIXA was designed to satisfy the FDA's 2008 requirement for cardiovascular-safety studies for all new type 2 diabetes drugs and is the first such study with a GLP-1 agonist to complete.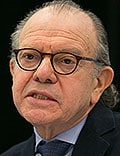 "The effect of lixisenatide was neutral in ELIXA, and this should provide physicians and patients with some reassurance," said lead investigator, cardiologist Marc Pfeffer, MD, of Brigham and Women's Hospital, Boston, Massachusetts. There was no difference between the lixisenatide and placebo arms in terms of the primary composite outcome of the trial, cardiovascular death, nonfatal myocardial infarction, nonfatal stroke, or hospitalization for unstable angina.
Dr Pfeffer explained that although ELIXA was configured as a superiority trial — ie, there were enough people and events in the study to show a cardiovascular benefit of lixisenatide in the short, just-over-2-year, time frame of the study — the trial nevertheless met the FDA requirement for cardiovascular safety for diabetes drugs. "We are well within the range in that definition, and we feel comfortable."
In addition, there was no increase in pancreatitis or pancreatic cancer with lixisenatide — as adjudicated by an independent committee — something that has previously been a concern with GLP-1 agonists.
Aim Is to Reduce Glucose and Limit Microvascular Complications
Both Dr Pfeffer and endocrinologists speaking about the ELIXA findings during a press conference here stressed that lixisenatide is first and foremost a glucose-lowering agent and the long-term benefits of lowering HbA1c are "not shown in trials like this."
Indeed, said Matthew Riddle, MD, PhD, of the division of endocrinology, diabetes, and clinical nutrition at Oregon Health & Science University, Portland, "lowering glucose reduces the microvascular complications of diabetes — retinopathy, nephropathy, and neuropathy — and has the potential to protect against cardiovascular disease 20 years down the line.
"There's no reason from the results not to use lixisenatide, and these trial results have shown that — even in high-risk patients like this — it's another tool in the box," he observed.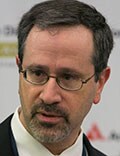 And press-conference moderator Silvio Inzucchi, MD, of Yale Diabetes Center, New Haven, Connecticut, who was not involved in the trial, concurred: the ELIXA results "underscore the safety of this compound — perhaps this compound class, but we don't know that for sure — over a very short period of observation of two years, so it's comforting that it doesn't increase cardiovascular risk."
It is also reassuring that no heart-rate increase was seen with lixisenatide in ELIXA, Dr Inzucchi noted, because heart-rate elevations have been seen with some GLP-1 agonists. "If you talk to cardiologists, anything that increases heart rate would not be a good thing after acute coronary syndrome," he added.
And "just because lixisenatide didn't show a [cardiovascular benefit] doesn't mean that this is a useless product, because we use these products to lower long-term microvascular risk," he said, echoing Dr Riddle's comments.
"Most of us in diabetes feel that any way we can lower glucose will, over a 5- or 10-year period, have a substantive impact on patients' lives, in terms of reduction in retinopathy, neuropathy, and nephropathy," he told Medscape Medical News.
"You can't lose sight of that — losing your feet, going to dialysis three times a week, and needing a Seeing Eye dog are things we should try to avoid in our patients with diabetes."
Asked by Medscape Medical News whether it matters how glucose is lowered (ie, with which agents), Dr Inzucchi said: "That's a completely separate question, and very important, but difficult to answer. It's hard to dissect out."
GLP-1 agonists are "extremely expensive," he conceded. "You can purchase 10 years of a generic sulfonylurea with 1 month of a top-dose GLP-1 agonist. The real question is, 'Is the extreme cost of these new compounds worth it?' If you talk to the drug companies, they will say, 'Yes, because you don't induce hypoglycemia and just one hospitalization for hypoglycemia costs a lot,' and that's where you would want to do a really good cost-effectiveness study."
ELIXA Results Are First CV Safety Data for GLP-1 Agonists
Losing your feet, going to dialysis three times a week, and needing a Seeing Eye dog are things we should try to avoid in our patients with diabetes.
Lixisenatide is a once-daily injectable GLP-1 agonist that has been on the market in Europe, Japan, Australia, and Mexico since 2013 but is not yet available in the United States. Sanofi is planning to resubmit its US marketing application for the agent later this year, following completion of ELIXA (it withdrew the application in 2013, deciding that it would wait for full results of ELIXA rather than attempt to gain approval with the interim data from the trial).
If approved in the United States, lixisenatide would be the first GLP-1 receptor agonist with long-term cardiovascular-safety data in people living with diabetes who have very high cardiovascular risk, Sanofi said in a statement released earlier this year.
Cardiovascular-safety studies with other GLP-1 agonists are ongoing: LEADER with liraglutide (Victoza, Novo Nordisk) is being conducted in more than 8000 patients older than 60 years with cardiovascular disease, peripheral arterial disease, chronic kidney disease, or other cardiovascular risk factors and is expected to complete later this year.
Other ongoing CV safety trials with GLP-1 agonists include SUSTAIN 6 with semaglutide (Novo Nordisk), EXSCEL with exenatide (Bydureon, AstraZeneca) and REWIND with dulaglutide (Lilly).
There are also a number of cardiovascular-safety trials ongoing with other new drugs for type 2 diabetes, including the dipeptidyl peptidase-4 (DPP-4) inhibitors and the SGLT-2 inhibitors.
Indeed, the TECOS trial with the DPP-4 inhibitor sitagliptin (Januvia, Merck) was reported immediately after the ELIXA results here. That was similarly neutral, with no increased risk of any cardiovascular events with sitagliptin, but especially reassuring because no signal for heart failure was seen with this drug. This has been a problem with another DPP-4 inhibitor, saxagliptin (Onglyza, AstraZeneca), and has led to an FDA warning.
No Differences in Any End Points
ELIXA randomized 6068 patients with type 2 diabetes who had recently (within 70 days) suffered an acute coronary syndrome event, from 49 countries, to lixisenatide or placebo, in addition to other glucose-lowering medications for just over 2 years.
The patients "were diverse in terms of their diabetic status," explained Dr Riddle. Some were newly diagnosed, others had had diabetes long term, and some had even developed diabetic complications. The mean duration of diabetes among all patients was 9 years, the average HbA1c was 7.6% and the mean body mass index was 30 kg/m2.
Many also had a history of cardiovascular disease prior to the index ACS event that qualified them for the trial: 22% had had a prior MI, 22% had had prior heart failure, and around 70% had previously undergone revascularization.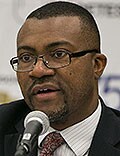 Most were well-controlled on cardiovascular medications, with 85% on ACE inhibitors or angiotensin-receptor blockers, a similar number taking statins, 85% taking beta-blockers, and 97% on antiplatelet therapy, said Eldrin Lewis, MD, MPH, of Brigham and Women's Hospital.
Patients received either lixisenatide (n = 3034), given as a single injection each day before breakfast, starting at a dose dose of 10 μg per day and titrated up to the maximum dose of 20 μg per day, or a similar placebo injection (n = 3034). The dose of lixisenatide could also be downtitrated for those who couldn't tolerate the higher dose.
The primary composite outcome of cardiovascular death, nonfatal MI, nonfatal stroke, or hospitalization for unstable angina was not different between the two arms of the trial, occurring in 406/3034 patients on lixisenatide vs 399/3034 on placebo (13.4% vs 13.2%; hazard ratio [HR], 1.02).
Nor was there any difference between the groups in a number of secondary cardiovascular end points, including the primary end point plus heart-failure hospitalization, heart-failure hospitalization only, or all-cause death.
ELIXA: Intention-to Treat Analysis
| | | | |
| --- | --- | --- | --- |
| Outcome | Lixisenatide (n=3034) | Placebo (n=3034) | HR (95% CI) |
| Primary outcome (cardiovascular death, nonfatal MI, nonfatal stroke, or hospitalization for unstable angina) | 13.4% | 13.2% | 1.02 (0.89-1.17) |
| Cardiovascular death | 5.1% | 5.2% | 0.98 (0.78-1.22) |
| MI (fatal/non-fatal) | 8.9% | 8.6% | 1.03 (0.87- 1.22) |
| Stroke (fatal/nonfatal) | 2.2% | 2.0% | 1.12 (0.79-1.58) |
| Unstable angina | 0.4% | 0.3% | 1.11 (0.47-2.62) |
| Primary outcome plus hospitalization for heart failure | 15% | 15.5% | 0.97 (0.85-1.10) |
| Hospitalization for heart failure | 4.0% | 4.2% | 0.96 (0.75-1.23) |
| Primary outcome plus HF hospitalization plus coronary revascularization | 21.8% | 21.7% | 1.00 (0.90-1.11) |
Dr Lewis observed that "diabetes is a powerful predictor of heart failure in the setting of acute myocardial infarction," but although heart failure was prospectively built into this study and looked at in many ways, there was no signal for heart failure seen with lixisenatide.
There were also no differences by other prespecified subgroup analysis, such as gender, region of the world enrolled, etc, Dr Pfeffer said.
More Nausea and Vomiting With Lixisenatide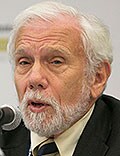 Dr Riddle said that because of the shorter duration of action of lixisenatide (the main effect is seen 8 to 12 hours after injection) compared with other GLP-1 agonists, participating physicians were advised to "be careful with other [glucose-lowering] agents to protect against hypoglycemia."
The aim was to keep HbA1c between 7% to 8%, using whichever glucose-lowering agents were available locally; the point of the study was not to show a glycemic difference between the arms but rather to look at the cardiovascular safety of lixisenatide vs placebo, he stressed.
Nevertheless, there was a "small but consistent difference" in HbA1c among the group of patients who received lixisenatide, which was 0.27% lower on average than in the placebo group, but there was no attendant increase in serious hypoglycemia, he noted.
Patients on lixisenatide also lost slightly more weight (0.7 kg on average) than those in the placebo group, "a modest but significant difference with some possibility of clinical relevance," Dr Riddle noted. He added that this finding was not unexpected, as GLP-1 agonists do induce small amounts of weight loss.
Systolic blood pressure was also 0.8 mm Hg less in the lixisenatide group, and heart rate was unaffected by the GLP-1 agonist overall, although there was an early increase of 0.4 bpm with lixisenatide, which was not present by the end of the study. Albuminuria also increased less in the active-treatment group (24% of those on lixisenatide developed albuminuria vs 34% on placebo).
But there was a fourfold increase in nausea and a threefold increase in vomiting in those receiving lixisenatide — a known side effect of GLP-1 agonists — compared with placebo, and 4% of patients discontinued the study drug due to gastrointestinal-related adverse events.
[GLP-1 agonists are] extremely expensive....You can purchase 10 years of a generic sulfonylurea with 1 month of a top-dose GLP-1 agonist.
"Nausea and vomiting are true as an adverse event," Dr Pfeffer noted, "but go to serious adverse events, and there is no difference."
And reassuringly, pancreatitis and pancreatic cancer cases didn't differ between the two groups, nor did rates of any other malignancies.
And there was no difference in systemic allergy between those taking lixisenatide and those on placebo, which has been a concern with some GLP-1 agonists, said Dr Riddle.
"This trial was designed to examine the intersection between cardiovascular risk and diabetes high risk," Dr Pfeffer said.
"We were well within the safety range, but lixisenatide didn't improve prognosis; we did not see a benefit from a cardiovascular point of view. It's neutral but it's not harming [anyone].
"Lixisenatide safely lowers glucose levels in people with type 2 diabetes mellitus at high risk for cardiovascular events, but there is still much work for us to do in this multidisciplinary field," he concluded.
Dr Pfeffer receives honoraria and/or research grants or serves as a consultant for Aastrom, Amgen, Bristol-Myers Squibb, Celladon, Concert, Hamilton Health Sciences, Keryx, Medtronic, Merck, Novartis, Roche, Sanofi, Servier, Teva, the University of Oxford, and Xoma. Brigham and Women's hospital has patents for the use of inhibitors of the renin-angiotensin system in survivors of myocardial infarction with Novartis. Dr Pfeffer's shares are irrevocably transferred to charity. Dr Inzucchi has served as a consultant for Merck, Janssen, Transtech Pharma, and Regeneron/Sanofi; lectured for AstraZeneca; received research support from the National Institute of Diabetes and Digestive and Kidney Diseases, the National Institute of Neurological Disorders and Stroke, and Takeda; has served on clinical-trial steering committees for Boehringer Ingelheim, Lexicon, and Eisai; and served on data safety and monitoring boards for Novo Nordisk and Intarcia. Dr Riddle has received research grants directly or via his institutions and also has received honoraria for scientific consulting and lecturing from most of the manufacturers of incretin-based therapies. Dr Lewis has no relevant financial relationships.
American Diabetes Association 2015 Scientific Sessions; June 8, 2015; Boston, Massachusetts. Session 3-CT-SY28
Medscape Medical News © 2015  WebMD, LLC

Send comments and news tips to news@medscape.net.
Cite this: No CV Benefit With Lixisenatide in ELIXA, but Results Reassure - Medscape - Jun 08, 2015.