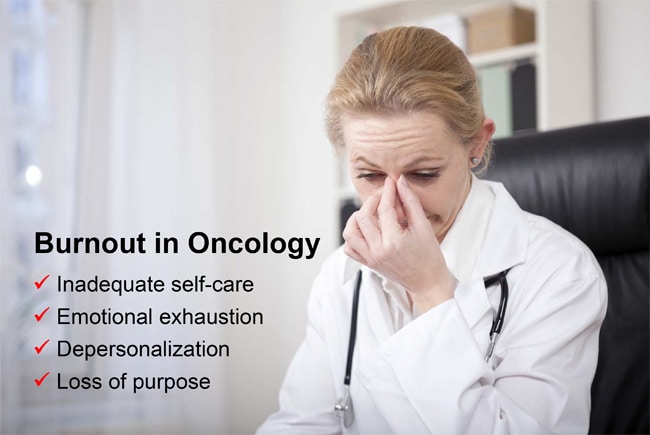 CHICAGO — Burnout is one of the most commonly reported problems in oncology practices, but the condition is poorly understood. Leaders from the American Society of Clinical Oncology (ASCO) say the problem of burnout and caregiver fatigue among physicians and trainees is real and immediate.
Failure to address burnout and other quality-of-life issues could lead to serious workforce consequences, with oncologists reducing their patient volume or retiring early. Speaking at the ASCO annual meeting, Tait Shanafelt, MD, from Mayo Clinic in Rochester, Minnesota, talked about mind–body therapies to help healthcare providers.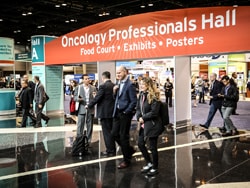 Dr. Shanafelt and his colleagues conducted surveys of American oncologists and oncology fellows to collect data on workload, career satisfaction, and work–life balance, among other measures.
Although oncologists reported high levels of career satisfaction, about 45% of practicing oncologists had at least one symptom of burnout (J Clin Oncol. 2014;32:678-686). A majority of respondents reported dissatisfaction with their current work–life balance.
Fellows reported burnout at a rate similar to practicing physicians, at about 40% (J Clin Oncol. 2014;32:2991-2997).
The surveys uncovered significant discrepancies between fellows' expectations of their future practices and the reality reported by practicing physicians. Fellows underestimated the number of hours worked, nights on call, and patients seen.
Anthony Back, MD, from the Seattle Cancer Care Alliance, presented ways to identify the signs of burnout at the meeting, and Cynda Rushton, PhD, from Johns Hopkins University School of Nursing in Baltimore, discussed burnout in oncology nurses and strategies to improve effectiveness.
Cite this: Recognizing the Silent Despair of Burnout in Oncology - Medscape - Jun 01, 2015.