SEVILLE, SPAIN – A mitral-valve-repair (MVR) procedure known as percutaneous annuloplasty may be an effective alternative to surgery for patients with mitral regurgitation (MR) and severe heart failure, suggests preliminary research that grabbed attention here at the Heart Failure Congress 2015 of the European Society of Cardiology Heart Failure Association[1].
"Percutaneous annuloplasty uses a simple four-step cardioband procedure and is very safe and similar to the clip," lead author Dr Karl-Heinz Kuck (St Georg Hospital, Hamburg, Germany) told attendees. "It basically delivers surgical-like annuloplasty through a catheter."
Findings from the small, multicenter, observational study showed that, although only 40 patients were enrolled, all were successfully implanted. There were also consistent decreases in MR and in septolateral (SL) dimension, clinical improvement at 6 months, and 0% device mortality.
Kuck told heartwire from Medscape that this opens up "a completely new way of treating patients who so far could not be treated."
"Working in the field of heart failure, we have tested quite a lot of devices to reduce MR because the risk of surgery in these high-risk, advanced [HF] patients is too high," he said. "To decrease MR and then improve prognosis you need technology that is reliable, easy, and reproducible. And we believe that's what this is."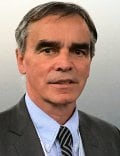 During the "2015 Highlights" session closing out the congress, Prof Kenneth Dickstein (University of Bergen, Stavanger University Hospital, Norway) called the study "one of the most exciting" at the meeting, noting that the procedure performed successfully "with really no procedural-related adverse events whatsoever. And the initial and sustained reduction in mitral insufficiency was extremely convincing."
Dickstein, who was also the assigned discussant for the study during a late-breaking trials session, reiterated to heartwire how promising he found the results. "I think this procedure will be developed rapidly [because] the potential target population is so large. And with the excellent safety data . . . it wasn't just that the patients tolerated the procedure well, every single surrogate end point went the right way," he said.
Just Four Steps
Kuck noted that "medically managed" HF patients with severe MR have had poor outcomes, with 1-year mortality rates of 20%, 5-year mortality rates of 50%, and "a very high rate of heart-failure hospitalization."
"In this high-risk patient population, there's been no action until now except for medical treatment. So we tried interventionally to mimic what surgeons are doing," he said. The four-step procedure includes transseptal puncture, system insertion, implant deployment, and size adjustment of the implanted ring through annular cinching. He said that benefits include the following:
Allows transfemoral venous access, which is "best for safety."

Provides supra-annular fixation, such as found in surgery.

Enables reduction of annular dimensions of up to a size 28 surgical ring.

Preserves the native anatomy "to keep future options open."
"This really gives hope to patients who otherwise could not be treated," said Kuck.
The study was created to evaluate both the performance and safety of the cardioband at six multicountry sites. The first 40 consecutive patients had a mean age of 72 years and were 75% men. They all had moderate to severe functional MR, were symptomatic NYHA class 2 to 4 "despite optimal medical therapy," had LVEF >25% and left ventricular end-diastolic dimension (LVEDD) <70 mm, and were considered to be high risk for MV surgery by both a cardiologist and a cardiac surgeon.
Major exclusion criteria included having a heavily calcified annulus or leaflets or having untreated clinically significant CAD that required revascularization.
All participants had their implants successfully deployed on annulas, and 27 had mild MR at discharge. In addition, 85% had MR <2 at 6 months and 93% had it at 12 months.
There was also a significant 20% average decrease in SL dimension from baseline (from 37 mm to 29 mm; P<0.01), significantly improved scores on the 6-minute-walk test (from 248 m to 322 m, P<0.01) and Minnesota Living with HF Questionnaire (P<0.05), and significant improvement in NYHA class (P<0.05) at 6 months.
Reported safety events at 30 days included one bleeding complication and two renal failures. There were also two predischarge deaths, including one from hemorrhagic stroke. However, those were judged by independent committee to be non–device related. There were no incidents of MI, respiratory failure, or cardiac tamponade.
Overall, the findings show that percutaneous annuloplasty is feasible, "with a safety profile similar to equivalent transcatheter procedures, particularly to the MitraClip [Abbott Vascular]," said Kuck. He reported that once the device receives approval, which he hopes will come later this year, the investigators plan to start a new trial with 250 patients from more sites across Europe. "Three other centers have already been trained and are awaiting their first patients," he said.
"Please Proceed"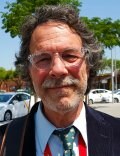 In his role as study discussant, Dickstein told attendees that the study clearly demonstrated that the procedure can be done and that it can be done safely and effectively in patients with a number of comorbidities.
"I'm an echocardiographer and the way you evaluate mitral insufficiency is something we could discuss all day. But with this procedure, even moderate mitral insufficiency was almost eliminated—and not just at discharge. It persisted at 12 months, which is equally impressive," said Dickstein.
Although noting that this was an open trial "with some subjective end points," he said the results were still encouraging. "Clinical decisions are always challenging and subjective." He also noted that other nonsurgical approaches exist, such as the MitraClip or straightforward percutaneous valvuloplasty.
"But this seems to be a very attractive alternative. And we all appreciate more options."
One concern he pointed out, though, was that the procedure will be extremely operator-dependent and require considerable training. "Is it to be performed by electrophysiologists, surgeons, or interventional cardiologists?" he asked.
Still, "it was innovative, and I look forward to seeing how this is going to develop in the near future. My take on this [to the investigators] is: Thank you very much, you have our attention. Please proceed!"
Kuck reported being a consultant/on advisory boards for and/or receiving speaker's bureau honoraria from Biosense Webster, Steriotaxis, Medtronic, St Jude, Cardiofocus, Abbot, Boston Scientific, Edwards, Mitralign, ACT, Apama, Topera, Recor, SynapticMed, Valtec, and Biotronik. He also has ownership interests in Cardiac Implants and Jena Valve.
Heartwire from Medscape © 2015 Medscape, LLC

Cite this: Percutaneous Annuloplasty May Offer Safe, Effective Alternative to Surgery for HF Patients With MR - Medscape - Jun 01, 2015.