INDIANAPOLIS, Indiana — A panel of neurology and radiology experts has updated imaging protocols for patients with multiple sclerosis (MS) that promise to improve diagnostic accuracy.
The panel recommends using higher-resolution three-dimensional (3D) imaging over two-dimensional (2D) imaging wherever possible because it's faster and better able to show breakthrough disease activity, said Anthony Traboulsee, MD, University of British Columbia, Vancouver, who led the expert panel.
"The advantage of 3D imaging technology is that it provides complete coverage of the brain, so you're not missing pieces like we were before, said Dr Traboulsee.
Not only can it improve detection of lesions, but it make it easier to compare a patient over time, he added. "We are comparing apples to apples now."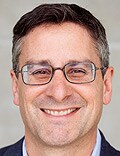 Dr Traboulsee discussed MRI guidelines at the Consortium of Multiple Sclerosis Centers (CMSC) 2015 Annual Meeting.
About 80% of scanners in North America have 3D imaging. If a 3D scanner isn't available, Dr Traboulsee suggests making sure to use a "good-quality" 2D scanner.
Physicians should order a first MRI as soon as they suspect a patient may have MS and then a series of subsequent MRIs to confirm that suspicion. Typically, a patient with MS eventually would undergo MRI once a year.
Big Question
"The big question for neurologists is how often should they be monitoring their MS patients with MRI," Dr Traboulsee told Medscape Medical News. "We tell them that they should be monitoring patients who are on treatment at least once a year with standard MRI. That will give them important information on whether the patient is stable or if there's evidence of new disease activity that might prompt a change in treatment."
However, there are exceptions. For example, a scan every 6 months might be in order for patients with a more aggressive, active disease course, or those who have just changed therapy in whom it's important to see whether the new therapy is working.
As well, more frequent scanning is recommended to monitor for progressive multifocal leukoencephalopathy in patients taking natalizumab (Tysabri, Biogen), who are at high risk for this condition. For these patients, diffusion-weighted imaging would be added to the imaging protocol, said Dr Traboulsee.
MRI can be used to help diagnose MS or clinically isolated syndromes. But it's important not to use MRI scans by themselves because this can lead to misdiagnosis, said Dr Traboulsee.
"If you take 100 normal people off the street, 5% of them will have an abnormal-looking brain MRI — it's just the way they were put together; it doesn't mean they have MS."
White Spots
And in certain patient populations, it might be even more difficult to read an MRI correctly. "If you do an MRI in people over age 60, they will have white spots that look like MS, but that's just part of natural aging."
So in addition to an MRI, the patient also has to have symptoms compatible with MS, for example, numbness or balance problems, said Dr Traboulsee. He stressed that it's difficult to interpret the MRI without this clinical information.
"The two have to go together — the clinical information plus the MRI information."
The expert panel also recommends using a gadolinium contrast agent more frequently than in the past, said Dr Traboulsee. "This gives us more information as to how active the disease is."
Using the contrast speeds the diagnosis, he added. "If we see a contrast enhancing lesion on the very first scan, we can usually make the diagnosis that day, whereas before, we would have to wait 6 months to get a second MRI."
And because fewer scans are needed, using this technology can be cost-effective in the long run, he pointed out.
Increasingly, physicians are relying on imaging technology to keep tabs on their patients with MS. "They have confidence in using MRI to monitor disease stability that they didn't have 10 years ago," said Dr Traboulsee. "There used to be a lot of doubts about the value of MRI, but the evidence over the past decade has really supported the value of MRI."
And in the next 10 years, technology will evolve even more. Dr Traboulsee foresees the day when the scanner will generate automatic reports on findings such as the number of lesions, brain volume, and percentage change in those features over time.
"Now, the information is very qualitative: the picture looks a bit worse or it looks a bit different…. We want to convert that visual qualitative report into a quantitative measurement report; that's still a technological challenge."
Dr Traboulsee received grant support from Hoffman la Roche and Sanofi Genzyme; was a steering committee member for Hoffman la Roche; and provided consultancy for Biogen, Chugai, EMD Serono, Hoffman la Roche, Medimmune, Sanofi Genzyme, and Teva Neuroscience.
Consortium of Multiple Sclerosis Centers (CMSC) 2015 Annual Meeting. Clinical course: 2015 Update: MRI Guidelines in MS. Presented May 27, 2015.
Medscape Medical News © 2015 WebMD, LLC

Send comments and news tips to news@medscape.net.
Cite this: MRI Guidelines in MS Updated - Medscape - May 29, 2015.