SEVILLE, SPAIN — Severe depression and heart failure (HF) may be an even deadlier mix than previously thought, suggests new research presented here at the Heart Failure Congress 2015 of the European Society of Cardiology Heart Failure Association.
Early analysis of 154 participants in the ongoing Observational Study to Predict Readmission for Heart Failure Patients (OPERA-HF) trial trial showed that, within a year after hospital discharge, those with moderate to severe depression scores were more than five times more likely to die than those with lower scores—and the risk remained this high even after controlling for demographics, health factors, and comorbidities[1].
"We originally wondered if these patients were sicker in some way, from a cardiac point of view, but as far as we could see that just wasn't the case," chief investigator Dr John G Cleland (Imperial College London, UK) told heartwire from Medscape.
Lead author Ioanna Sokoreli (Philips Group Innovation, the Netherlands) added that although the investigators looked at depression, clinicians should not underestimate any psychosocial factors. "These were very interesting results, but more in-depth studies are now needed," she said.
"Prognosis Influencers"
In the poster, the researchers note that patients with HF are four to five times more likely to have depression than the general population.
Sokoreli noted that although past research has shown a link between various psychiatric illnesses and worsening cardiovascular outcomes, whether the association with depression "reflects more severe disease or a greater comorbidity or is independent of such risk factors" has not been clear.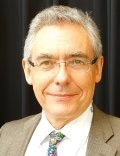 "We have a lot of prognostic models in patients with heart failure that tend to be very cardiocentric and ask, 'how is the cardiac function working?' But what people have rarely done is look at patient frailty, at anxiety and depression, and at a patient's social network," added Cleland. "So we wanted to look at how these factors influence prognosis."
Although there are currently 301 HF patients enrolled in the ongoing OPERA-HF study, the current analysis examined the first 154 completers. All were older than 18 years (mean age 71 years; 70.8% men), treated with loop diuretics, and had LVEF <40%, left atrial dimension >4 cm and/or N-terminal of the prohormone brain natriuretic peptide (NT-proBNP) >40 pg/mL if in sinus rhythm or >1200 pg/mL if in atrial fibrillation.
Admissions measures included the Hospital Anxiety and Depression Scale (HADS-D) questionnaire and the Charlson Comorbidity Index (CCI). Based on the HADS-D, 24 participants had moderate to severe depression (score 11 to 21), 27 had mild depression (score 8 to 10), and 103 had no depression (score <7). A total of 27 participants died from any cause within a follow-up of 302 days, including 50%, 22.2%, and 8.7% of the three groups, respectively.
The hazard ratio (HR) was 5.1 for increased risk of death for the moderate-to-severe-depression group vs the no-depression group (95% CI 2.4–10.9, P<0.001). Even after researchers controlled for age, sex, hypertension, and continuous NT-proBNP, this association remained highly significant (HR 6.5, 95% CI 2.2–19.3; P<0.001)—as it did when researchers also added in CCI scores (HR 6.96, 95% CI 2.19–22.15; P<0.01).
Interestingly, having the lowest scores on the HADS-D was linked to decreased risk of mortality (HR 0.21, 95% CI 0.09–0.46).
Collaborative Efforts Needed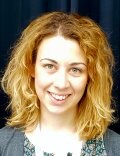 "Depression seems to be a very important factor," said Sokoreli. "Of course, we are only at the beginning of our study and hope to soon evaluate all 300 participants. So there's still room for improvement and further analysis."
Cleland speculated that the associations found could be in part because depressed patients are commonly "more fatalistic" and may have been less inclined to take their medication. "A lot more investigation is needed" to find out what exactly is going on and to determine how and when clinicians should intervene.
"So far we haven't found that antidepressant drugs alter outcomes for patients with heart failure. They do appear safe, even when they don't seem to be particularly effective at relieving depression," he said.
"Either we need to target the drugs better for patients who are not spontaneously improving their depression or we need to find better interventions, including more cognitively based ones from clinical psychologists rather than drug interventions."
In addition, Cleland noted that "the time has probably come for heart-failure services to invest more in terms of clinical psychology input to begin to understand the problem better."
The study was funded by Philips Research, which employs Sokoreli. Cleland reported having received departmental research support from Philips.
Heartwire from Medscape © 2015 Medscape, LLC

Cite this: OPERA HF: Moderate, Severe Depression May Independently Increase Mortality Risk in Heart-Failure Patients - Medscape - May 26, 2015.