Granulocyte colony-stimulating factor (G-CSF), a human growth factor that expands white blood cells in response to infection, also promotes the growth of cancer stem cells within neuroblastoma, according to new research in mice.
G-CSF is given routinely to some patients on chemotherapy, including patients with neuroblastoma, to help them ward off infection, but the finding that it boosts cancer growth should make clinicians take a second look at the wisdom of the practice, senior author Jason M. Shohet, MD, PhD, from the Baylor College of Medicine in Houston, told Medscape Medical News.
A Surprising Finding
"It's surprising that G-CSF also functions to activate cancer stem cells; this is something that hasn't been shown before," Dr Shohet said.
"We give G-CSF after every cycle of chemotherapy, especially in these pediatric protocols for neuroblastoma, where we are using very intense doses of drugs, to help the white cells come back sooner," he said. "We are giving a growth factor to help fight infection, but our data clearly show that we are also stimulating cancer stem cells at a time when we want them to be dying from the chemotherapy."
The research was published online April 23 in Cancer Research.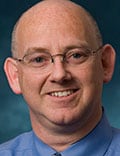 Dr Shohet suggests that these new data indicate that the use of G-CSF, particularly in the treatment of neuroblastoma, should be reconsidered.
"Right now, across the country, everybody with neuroblastoma gets G-CSF as standard protocol. Our data suggest that we should reconsider the use of this growth factor for expanding white cells, especially for neuroblastoma, but perhaps for other cancers as well," he said.
Dr Shohet pointed out that another growth factor, erythropoietin, which increases red blood cells, had been touted as a way to prevent anemia after chemotherapy, but was later shown to be associated with worse outcomes, including increased mortality in cancer patients survival. These products now carry black box warnings.
A similar scenario may emerge for certain cancers with G-CSF, Dr Shohet said.
The researchers used a mouse model of neuroblastoma. When they gave the mice extra G-CSF, the tumors expanded and their spread increased.
When the researchers injected the mice with an antibody to G-CSF, tumor growth was slowed.
Additionally, when the researchers gave STAT3 inhibitors to the mice, the tumors actually decreased in size.
"STAT3 is an enzyme that we can inhibit, so it might be an important target. When the G-CSF binds to the cancer stem cells, it activates STAT3, and when we gave STAT3 inhibitors to the mice, the tumors really shrunk. We are trying to figure out what is the best way to kill the cancer stem cells in neuroblastoma and inhibiting STAT3 may be one way of preventing the cancer from coming back," Dr Shohet said.
Recurrence is what kills children with neuroblastoma, and recent findings have shown that tumor recurrence is likely driven by cancer stem cells, he said.
"When the neuroblastoma comes back, it usually doesn't respond to the drugs we gave the first time. Our data definitely show that when you target the STAT3 pathway, the tumors don't spread as much and they regress. We think we are specifically killing the cancer stem cells through this pathway," he said.
This Report Might Benefit Patients
Medscape Medical News invited Brian Kushner, MD, from the Memorial Sloan Kettering Cancer Center in New York City, to comment on this study.
"We welcome this report because it might benefit patients by leading to widespread acceptance of reduced usage of G-CSF and, more important, by opening up new, potentially effective therapeutic strategies aimed at eradicating the neuroblastoma stem cells that may partly account for late relapse," Dr Kushner said.
Dr Kushner and his group have been calling for a reduction in the use of G-CSF since 2000, when they reported that after multiple cycles of strongly myelosuppressive alkylator-based combination chemotherapy, G-CSF hastened absolute neutrophil count (ANC) recovery but did not reduce the incidence of febrile episodes, had little impact on infection rates, did not yield augmented dose intensity, was associated with prolonged thrombocytopenia, and had no effect on response rates of neuroblastoma (Cancer. 2000;89:2122-2130). At the time, they concluded that the data supported more limited use of G-CSF.
They adhere to that policy today.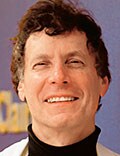 "Past experiences with G-CSF in neuroblastoma patients should be evaluated, but the problem is that dose-intensive induction chemotherapy was adopted as standard worldwide after G-CSF became available for patients," Dr Kushner noted.
"The upshot is that all patients receiving this chemotherapy have received G-CSF, making it impossible to separate out and identify the impact, if any, of GCSF on toxicity or prognosis," he said.
All patients, that is, except the group at Memorial Sloan Kettering.
"In 1990, we began using high-dose induction chemotherapy, which was subsequently adopted by the Children's Oncology Group. When G-CSF became available in the United States in 1991, we did not add it because the regimen had been tolerable without this clinically untested cytokine and we were concerned that it might have deleterious effects, including promoting tumor growth or adding to the risk of chemotherapy-related leukemia," Dr Kushner said.
The researchers held off using G-CSF until 1995, when they changed their policy and "reluctantly" started to use it.
"We therefore accrued a study population that has remained unique through the present; namely, two groups of patients were treated identically with high-dose induction chemotherapy except that one group received G-CSF, used in accordance with standard practice," Dr Kushner said.
Since that comparison, the researchers have restricted G-CSF in their patients so that they receive much less than patients elsewhere.
"The chemo that these children with neuroblastoma get is much stronger than the usual chemotherapy dose and has much bigger effects on the blood count and the bone marrow. By giving the G-CSF shots right after the chemotherapy, the white cell count still went to zero because the chemotherapy is so strong. So there is no point in starting the G-CSF in the standard fashion," Dr Kushner said.
"The practice at Memorial Sloan Kettering is to start G-CSF at day 10 or 12 after chemotherapy and then stop as soon as the ANC counts reach 500 µL. Waiting until counts reach 1500 µL is really not necessary. If you stop at 500, the count still goes up, so we use G-CSF for just a few days with each cycle, which is considerably less than other people," he said.
One other report has a possible bearing on G-CSF and widely used contemporary induction chemotherapy, with all study patients receiving G-CSF, but one group receiving more than the other, Dr Kushner noted.
"The European Neuroblastoma Study Group-5 compared prophylactic with symptom-triggered use of G-CSF with dose-intensive, although not high-dose, induction. Prophylactic G-CSF was associated with less toxicity and greater dose-intensity and response rates were similar between the two groups," he said.
"Neither our study nor the European study assessed long-term outcomes, which the Texas laboratory study suggests might be worse with G-CSF. However, in an old study that was conducted in 1990 to 1992, G-CSF was randomly used with induction that was not dose-intensive by current standards and was subsequently superseded by the dose-intensive regimen in the ENSG5 trial, and the G-CSF arm showed a trend to better event-free survival," he added.
The study was supported by grants from the National Institutes of Health, the American Cancer Society, Alex's Lemonade Stand Foundation, the Gillson-Longenbaugh Foundation, the Children's Neuroblastoma Research Foundation, St. Baldrick's Foundation, and the Texas Children's Hospital Department. Dr Shohet and Dr Kushner have disclosed no relevant financial relationships.
Cancer Res. Published online April 23, 2015. Abstract
Medscape Medical News © 2015 WebMD, LLC

Send comments and news tips to news@medscape.net.
Cite this: Is it Safe to Use G-CSF in Neuroblastoma Patients? - Medscape - May 26, 2015.