Long-term exposure to fine particulate air pollution may lead to structural changes in the brain, new research suggests.
The researchers found that exposure to high levels of fine particulate matter smaller than 2.5 μm in diameter (PM2.5) was associated with smaller total cerebral brain volume, a marker of age-related brain atrophy, and with higher odds of covert brain infarcts. PM2.5 is a common type of air pollution generated from burning wood or coal, car exhaust, and other sources.
"Long-term exposure to ambient air pollution is associated with cerebrovascular disease and cognitive impairment, but the impact on structural changes in the brain is not well understood," first author Elissa H. Wilker, ScD, Cardiovascular Epidemiology Research Unit, Beth Israel Deaconess Medical Center and Harvard T.H. Chan School of Public Health, Boston, Massachusetts, told Medscape Medical News.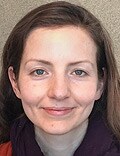 "Our findings suggest that air pollution is associated with insidious effects on structural brain aging, even in relatively healthy older people," she said. "This work aids in our understanding of mechanisms that are related to associations between particulate air pollution and clinically observed outcomes like stroke and impaired cognitive function."
The study was published online April 23 in Stroke.
A Year of Aging
Participants included 943 adults from the Framingham Offspring Study with no history of dementia, stroke and transient ischemic attack who attended the seventh examination between 1998 and 2001 and were at least 60 years old at the time of MRI.
The researchers evaluated associations between exposure to PM2.5 and residential proximity to major roadways and measures of total cerebral brain volume (TCBV), hippocampal volume (HV), white matter hyperintensity volume (WMHV), and covert brain infarcts, adjusting for age, clinical covariates, and other potential confounders.
A 2-μg/m3 increase in PM2.5, a range common across a metropolitan region, was associated with 0.32% smaller TCBV (95% confidence interval [CI], –0.59% to –0.05%) and a 1.46 times higher risk for covert brain infarcts (95% CI, 1.10 to 1.94).
There was no clear pattern of association between PM2.5 and HV, WMHV, and extensive WMHV.
The researchers say the magnitude of association observed for TCBV was similar to roughly 1 year of brain aging.
"We studied older adults living in the greater Boston area and throughout the New England and New York regions, where air pollution levels are relatively low," Dr Wilker noted. "Despite this, we saw that people living in areas with relatively higher levels of air pollution had on average smaller total cerebral brain volume and were more likely to have evidence of covert infarcts."
"Although these infarcts are called 'covert,' they are areas on MRI that appear like small silent strokes and they have been associated with impairment of cognitive function and subsequent clinical stroke," she noted.
Novel Study, Consistent Picture
The mechanism by which air pollution may affect brain aging remains unclear, but systemic inflammation is thought to play a major role. "Upregulation of a proinflammatory state has been associated both with elevated risk of stroke and cognitive decline. Circulating levels of biomarkers indicative of systemic inflammation have been associated with lower brain volume," the researchers point out.
They note that the PM2.5 data are based on an average for 1 year (2001), an approach that "limits the influence of secular trends in exposure, while capturing the spatial distribution of average PM2.5." Additional studies are needed to confirm or refute the findings, extend the work to include longitudinal assessments, and determine factors that mediate this association, the authors conclude.
This is a "novel assessment" of the effects of air pollution on the brain, Gregory A. Wellenius, ScD, from the Center for Environmental Health and Technology, Brown University, Providence, Rhode Island, noted in an interview with Medscape Medical News.
"We think there is an association between long-term exposure to air pollution and vascular disease in the brain as evidenced by long-term risk of stroke, and this is really one of the first studies to show that there are structural changes in the brain associated with that exposure, so it provides a viable mechanism or at least a sign of a subclinical change," said Dr Wellenius, who wasn't involved in the study.
"Increasing cognitive decline and brain health is a major public health problem as the population ages, and this study shows that the levels of outdoor air pollution can affect the rate at which our brain ages essentially, and accelerate that. As they quantified here, it essentially adds a year of aging, which, as we start to get older, can be a significant amount," Dr Wellenius said.
He said it's also worth remembering that this study was done in eastern New England, an area that has been in compliance with Environmental Protection Agency standards for particle pollutants. "These are relatively low levels, so the question is: what happens in much more polluted areas of the country or the world?"
The study was supported by grants from the National Institutes of Health and the Environmental Protection Agency. The authors and Dr Wellenius have disclosed no relevant financial relationships.
Stroke. Published online April 23, 2015. Abstract
Medscape Medical News © 2015 WebMD, LLC

Send comments and news tips to news@medscape.net.
Cite this: Air Pollution Tied to Brain Atrophy - Medscape - Apr 30, 2015.