Will the Just-Once Approach Make Life Easier?
Confronted with the prospect of having to re-engineer practice operations, many physicians would undoubtedly prefer to stick with business as usual: claims-based reporting. But this method has its own problems, including the need to stick "G" codes on each claim for each Medicare patient who meets the criteria for the measures you've chosen.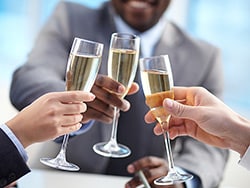 Today, many of the G codes for PQRS are written on paper superbills and have to be entered into the system, Nelson notes. Physicians, nurses, or billing people may document G codes in different practices, she adds. Moreover, points out Rocky Bilhartz, MD, a cardiologist in College Station, Texas, G codes are always changing.
In addition, the use of claims data for quality reporting is less accurate than electronic reporting, points out Bruce Eckert, MBA, national practice director for Beacon Partners, a healthcare consulting company in Weymouth, Massachusetts.
Eckert believes that after practice workflow has been re-engineered, just-once electronic reporting will make things easier for physicians—but only in the short run. It will create more work for them in the long term, he predicts, because of the government's tendency to ask for more information.
"The temptation will be to require the physicians to report more and more," he predicts. "The nuts and bolts of spinning the reports will be somewhat easier, but the data collection will be more work because of the greater amount of data that's apt to be requested."
But even if you want to stick with claims-based quality reporting, you may not be able to for much longer. Under CMS's proposed meaningful use stage 3 rule, all EPs will have to use electronic reporting by 2018, when stage 3 is scheduled to become mandatory for every EP.
Meanwhile, though PQRS is a voluntary program, physicians who do not report to it this year face a 4% Medicare penalty in 2017, including 2% for failure to report and a 2% fine attached to the VBM program, notes Dunn. If you're a Medicare provider and don't want to take a 4% hit on your Medicare reimbursements starting 2 years from now, you'd be well advised to figure out the best way to report going forward.
Do You Really Need Outside Help?
You might think that if you only had the right software and could just push a button, your data could be automatically sent to CMS. Why pay a registry organization, EHR vendor, or data submission vendor a fee that you didn't need to pay with claims-based reporting? But the experience of some physicians points to some serious problems with EHR direct reporting.
In January, for example, Dr Bilhartz's EHR vendor installed additional software to permit direct reporting to CMS. The process of implementing the software took 2.5 months, he says, because of "glitches" in the program that had to be resolved by an outside technical support firm. Even after that was done, "My data are not the least bit accurate," he says. "Some of that is because of problems with my EHR and some of it is at the interface level."
In addition, Dr Bilhartz doesn't understand why his biller has to send a separate XML file for each measure he reports on instead of submitting all of the data in one fell swoop.
Jennifer Brull, MD, a family physician in Plainville, Kansas, says that her practice is also reporting its PQRS data directly from its EHR, using a special software tool that supposedly automates the process of outputting XML files. "To be honest, it is a huge pain," she says. "The files take hours to generate per provider and often have to be rerun based on errors found when we run them. And you can't just rerun the files with errors in them. You have to run them all! We did get it done this year, but it was ugly."
Dr Brull adds that the practice will soon join an accountable care organization that handles quality reporting for its members. "That will definitely make life easier," she notes.
Edward Rippel, MD, a solo internist in Hamden, Connecticut, is still using the claims-based method to report to PQRS. He has his EHR configured so that whenever he sees a Medicare patient, the appropriate G codes pop up at the end of a visit.
"In terms of extra work, it's not really much," he notes. "But if it takes an extra minute per Medicare visit, it may be worthwhile to talk to my EHR software vendor and use the value-added service they have, where they pull the measures out and report the data from the database. They're a certified CMS database, and their fee is quite reasonable."
Steven von Elten, MD, a family physician in Warrenton, Virginia, says his eight-doctor group switched from claims-based to electronic reporting a few years ago. Their EHR vendor helped them submit the data in 2012, but the next year, the physicians weren't sure whether they were supposed to report to PQRS in addition to meaningful use. As a result, they didn't report for 2013 and are now being fined.
Last year, he says, the group switched EHR vendors, and their new vendor promised to help them report to PQRS. But so far, he's unaware of any steps that have been taken to enable the practice to report directly to CMS. Right now, he adds, the practice is preoccupied with attesting in meaningful use stage 2.
Medscape Business of Medicine © 2015 WebMD, LLC

Cite this: Kenneth J. Terry. Are Medicare Quality Data Getting Easier to Report? - Medscape - May 13, 2015.