GLASGOW, Scotland — Patients with acute ischemic stroke receiving thrombectomy using the Penumbra aspiration system showed a strong trend toward better outcomes than those receiving thrombolysis alone in the THERAPY trial.
The trial was stopped early after only 108 of the planned 692 patients had been enrolled because of favorable data on endovascular treatment from other recently reported trials, so the results were not statistically significant.
"Because we had to stop early the trial is very underpowered to show significance but we saw an overwhelming positive direction of outcome," said Jay Mocco, MD, Mount Sinai Medical Center, New York. "All the outcome measures showed a strong trend towards benefit with the Penumbra system, and the effect size is comparable to the other endovascular trials recently reported."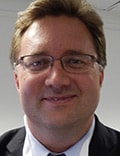 Senior investigator Pooja Khatri, MD, University of Cincinnati, Ohio, elaborated to Medscape Medical News: "Even with the small sample size the results with this aspiration device — which represents a whole different approach to removing the clot — are consistent with prior studies."
The THERAPY data were presented here at the inaugural European Stroke Organisation (ESO) Conference 2015.
It is one of three new positive studies of endovascular therapy in stroke patients presented at this meeting. The other two were REVASCAT and THRACE.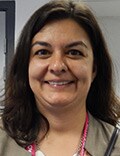 These three studies add to four previous trials reported in the past few months — MR CLEAN, ESCAPE, EXTEND-IA, and SWIFT PRIME — all showing long-awaited success with endovascular therapy for acute stroke.
Dr Mocco explained to Medscape Medical News that the THERAPY trial differs from the other studies in two key ways.
"We used a different technology — the Penumbra aspiration system — which is a catheter that literally sucks the clot out. The other trials have used mainly stent retriever devices. THERAPY is the first trial where aspiration was used, so it validates an alternative approach to stent retrievers."
Selected Patients With Long Clots
The second key difference is that THERAPY stipulated patients had to have a long clot, defined as 8 mm or more.
"We felt these patients were at a particular risk of a poor outcome and they don't tend to open up with tPA [tissue plasminogen activator]," he noted. "Our results are consistent with the SWIFT PRIME subgroup analysis also presented here showing a better effect of endovascular intervention on longer clots."
Patients were eligible for the THERAPY study if they were within 4.5 hours of onset of acute ischemic stroke from a large vessel occlusion in the anterior circulation, a clot length greater than 8 mm, and a National Institutes of Health Stroke Scale (NIHSS) score of 8 or more.
They were randomly assigned to intravenous (IV) tPA alone or to IV tPA plus aspiration of the clot with the Penumbra device. Patients in the intervention group had an average time from symptom onset to groin puncture of 226 minutes.
"The average time from CT [computed tomography] scan to groin puncture was 2 hours, a bit longer than some of the other studies," Dr Mocco commented. "Our trial is more in line with a 'drip and ship' model. We also did not require any sophisticated imaging — just a CTA [CT angiography] to see the clot. We were less selective for time and perfusion than some of the other studies."
The primary endpoint was independent functional status, defined as a modified Rankin Scale (mRS) score of 0 to 2 at 90 days. This was achieved in more patients in the intervention group, but because the trial was stopped early this difference did not reach significance, Dr Mocco reported.
The secondary endpoint ordinal analysis also showed a nonsignificant benefit in the intervention group, with an odds ratio of 1.76 (95% confidence interval [CI], 0.86 - 3.59).
Table 1. THERAPY Results
Endpoint
Penumbra + tPA
tPA Alone
P Value
mRS score of 0 - 2 at 90 d (primary endpoint) (%)
38.0
30.4
0.52
Good outcome at 30 d (secondary endpoint)a (%)
45.3
32.1
0.23
mRS score of 0 - 1 at 90 d (%)
26
15.2
0.22
Median NIHSS improvement at 24 h
6.0
1.0
0.30
NIHSS score of 0 - 2 at 90 d (%)
40.9
29.5
0.37

aDefined as improvement in NIHSS score of 10 points or more, an NIHSS score of 0 – 1, or an mRS score of 0 - 2.
The per protocol results, with 41 patients in each group, showed a larger benefit in the intervention group; 41.5% of patients achieved functional independence vs 29.3% in the tPA-alone group (P = .35).
The ordinal analysis became significant, with an odds ratio of 2.28 (95% CI, 1.05-4.96; P = .038). This suggests "a strong indication of benefit for the intervention," Dr Mocco said.
Safety outcomes showed strong trends toward reduction in adverse events and mortality in the intervention group.
Table 2. Safety Outcomes at 90 Days
| | | | |
| --- | --- | --- | --- |
| Endpoint | Penumbra + tPA | tPA Alone | P Value |
| Serious adverse event (%) | 38.2 | 52.8 | 0.17 |
| Mortality (%) | 12.0 | 23.9 | 0.18 |
| Symptomatic intracerebral hemorrhage (%) | 10.9 | 11.3 | 1.0 |
Higher Intracerebral Hemorrhage Rate
Dr Mocco noted that the symptomatic intracerebral hemorrhage rate was higher in the THERAPY trial than in the other endovascular studies so far reported. He said this was "likely due to the selection criteria," with THERAPY enrolling patients with longer clot length and lower ASPECT (Alberta Stroke Program Early CT) scores than some of the other trials.
Commenting on the study for Medscape Medical News, Jeffrey Saver, MD, University of California, Los Angeles, who led the SWIFT PRIME study, said, "Although these results by themselves are not independently formally positive, the findings appear to be in accord with larger thrombectomy trials and suggest this approach has a beneficial effect."
The reperfusion rate is lower than in SWIFT PRIME, he added, "but the population is enrolled is different so we must be cautious in interpreting differences between individual studies."
Dr Saver said he thought it was reasonable to have stopped the trial early even though significance had not been reached. "Several external trials had shown benefit with similar interventions. I think it is a legitimate reason to stop."
He added that two trials evaluating early endovascular intervention in stroke — RESILIENT and PISTE — are still ongoing. This is thought to be because they are being conducted in countries where such interventions are not widely available and thus it is still ethical to randomly assign patients.
Several other trials looking at later interventional treatment are also still ongoing "but this is a different question," he noted.
The THERAPY trial was sponsored Penumbra Inc. Dr Mocco serves as the principal investigator of the THERAPY trial. He receives no compensation for this role, but Vanderbilt University received funding to offset his time committed to the trial. He receives funding from the National Institutes of Health; is a consultant for Medina Medical, Pulsar, Edge Therapeutics, and Lazarus Effect; and is national principal investigator or co-principal investigator of three other randomized trials (FEAT, LARGE, and POSITIVE), variously funded wholly or in part by Stryker, Covidien, Microvention, Penumbra, and/or Codman Neurovascular. Dr Saver reports personal fees from Covidien during the conduct of SWIFT PRIME and is an employee of the University of California, which holds a patent on retriever devices for stroke.
European Stroke Organisation (ESO) Conference 2015. Abstract 82.
Medscape Medical News © 2015 WebMD, LLC

Send comments and news tips to news@medscape.net.
Cite this: THERAPY: Aspiration Thrombectomy Looks Good in Stroke - Medscape - Apr 20, 2015.