MIAMI — Taking patients with treatment-resistant depression (TRD) off antidepressant medication in order to initiate an alternative antidepressant ― a process known as washout ― appears to be safe, new research suggests.
According to investigators from Stony Brook University of Medicine, in New York, the majority of patients undergoing medication washout did not experience significant clinical deterioration, and overall symptom severity did not increase.
The findings were presented here at the Anxiety and Depression Association of America (ADAA) Conference 2015.
Controversial Issue
"This is very controversial and an important clinical question, as well as a research question, because many studies require a washout period," lead researcher Kyle A. B. Lapidus, MD, PhD, told Medscape Medical News.
"Criticism is sometimes raised by regulatory bodies that researchers are exposing a patient to an experimental treatment that may or may not help them while taking them off of a drug that, even if not working perfectly, may at least be giving them some relief. The concern is that stopping these medications may make them worse," Dr Lapidus said.

Clinical trials of novel pharmacotherapies for TRD often require an antidepressant medication washout period, and clinicians often find themselves in a quandary, worrying whether taking patients off of their drugs will lead to a relapse.
In an attempt to shed some light on the possibility of such an occurrence, Dr Lapidus and his team assessed washout safety in 63 patients with TRD. The patients were in a major depressive episode and were entering a clinical trial of ketamine.
The patients underwent a minimum 1-week washout of all psychotropic medications, with the exception of nonbenzodiazepine hypnotics.
Patients who were receiving fluoxetine (multiple brands) required a washout period lasting at least 4 weeks.
Patients were then reassessed at their return visit.
In each patient, depression severity was measured using the Montgomery-Åsberg Depression Rating Scale (MADRS) both before and after washout. In addition, differences in depression severity were compared between patients who underwent washout of their antidepressant or psychotropic medication and those who did not.
In all groups, the MADRS scores did not change significantly during the washout period (P = .09).
However, one patient of the 63 patients screened did deteriorate and required hospitalization, Dr Lapidus said.
"So there is some risk, but it is quite small when you consider the potential for side effects and other problems people with depression can have from ineffective medications," he said.
"This suggests antidepressant washout is generally safe in TRD outpatients, who may be experiencing limited benefit from ongoing medications. Moreover, it supports clinicians in tapering ineffective medications and avoiding unnecessary polypharmacy," he said.
Despite the findings, Dr Lapidus noted that the study is not meant to provide clinical guidance.
"The number in our study is small, and also, the patients we report on were motivated to enter our study and may have had optimism that the new treatment would help them, and this attitude might have been protective in some ways. We are not saying to take people off and leave them off, but we did find that acutely taking people off to start something else does not appear to be as dangerous as some might fear," he said.
Reassurance
Commenting on the findings for Medscape Medical News, Mark H. Pollack, MD, Grainger professor and chairman, Department of Psychiatry, Rush University Medical Center, Chicago, Illinois, and ADAA president, said the findings are reassuring.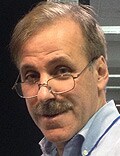 "This study suggests that medication washout prior to initiation of a new agent for treatment-resistant depression is generally safe, which is good to know as the field continues to look for more effective interventions for patients not responding to standard agents," Dr Pollack, who was not part of the study, said.
"Some individuals, though, may experience difficulties, suggesting that patients should be carefully monitored during this period," he said.
Dr Lapidus has received research support from NARSAD, the Brain and Behavior Research Foundation, APIRE/Janssen, and Simons Foundation; serves on the advisory board for Halo Neuro, Inc; has received devices from Medtronic; and consults for LCN Consulting. Dr. Pollack reports no relevant financial relationships.
Anxiety and Depression Association of America (ADAA) Conference 2015. Abstract 88. Presented April 11, 2015.
Medscape Medical News © 2015 WebMD, LLC

Send comments and news tips to news@medscape.net.
Cite this: Antidepressant Washout Safe in Resistant Depression - Medscape - Apr 15, 2015.