MIAMI — Suicide in youth is a result of a complex interplay of many factors, of which bullying is only one, new research shows.
Between 1998 and 2011, there were 94 deaths from suicide among youths aged 10 to 19 years in the city of Toronto, Canada. But of these, only six deaths involved bullying as a key precipitant.
"Bullying may be an important contributing factor to suicide, and it is something that we need to get rid of, but we should be very careful about sending simple messages about suicide in youth," lead researcher Mark Sinyor, MD, from the Department of Psychiatry at the University of Toronto Sunnybrook Hospital, told Medscape Medical News.
"Personally, I am very concerned about sending a message to kids who may not be depressed or have thought about suicide themselves that tells them that bullying frequently leads to death from suicide. That's a very dangerous idea to put into their heads, and yet it is one that the media constantly publicizes," Dr Sinyor added.
The findings were presented here at the Anxiety and Depression Association of America (ADAA) Conference 2015.
Education Key
In the observational study, the investigators reviewed coroner records for all suicide deaths in youth aged 10 to 19 years in the city of Toronto from 1998 to 2011. They identified stressors through interviews with family, friends, and physicians, as well as from police reports, hospital records, and copies of suicide notes when available.
Of the 94 suicides, 14 occurred in those aged 10 to 14 years, 35 occurred in those aged 15 to 17 years, and 45 occurred in those aged 18 to 19 years. The majority (70%) were male, 84% had been living with their family or a friend; 30% left a suicide note.
The most common stressors that were identified were conflict with parents (21.3%), romantic partner problems (17.0%), academic problems (10.6%), and criminal or legal problems (10.6%).
Mental illness, physical illness, or both were detected in 78.7% of cases, and depression was detected in 40.4% of cases.
Bullying was a factor in six deaths, but there were no deaths in which online or cyberbullying was detected. In addition, bullying was the sole identified contributing factor in fewer than five deaths.

"We need to educate people broadly, because there are many stressors that contribute to suicide deaths. We need to be honest with kids and tell them that they are going to be in distress, we've all lost a relationship, we've all fought with our parents, we've all battled with suffering, we've all had coworkers who weren't nice to us.
"It's part of life. Let's educate our kids and tell them that distress is going to happen, and give them some strategies to cope. In that discussion, you don't need to talk about suicide, you just need to give them a plan, things they can do to cope with their problems," he said.
"We would like educators and parents to know that they need to identify the kids who are vulnerable. If these kids are depressed, get them to see a professional who might be able to determine if they have been bullied, if they have other stressors, and if they have suicidal thoughts," Dr Sinyor added.
"Suicide is complicated. We shouldn't be sending simple messages about it. Let's encourage coping in our kids," he said.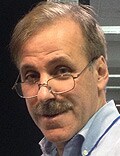 Commenting on the findings for Medscape Medical News, Mark H. Pollack, MD, Grainger professor and chairman, Department of Psychiatry, Rush University Medical Center, Chicago, Illinois, said the study "points to the multitude of factors that may contribute to suicide in young people."
"It suggests that programs to prevent these tragic events should intervene at a number of levels to be optimally effective," Dr Pollack, who is also president of the ADAA, added.
Dr Sinyor and Dr Pollack report no relevant financial relationships.
Anxiety and Depression Association of America (ADAA) Conference 2015. Abstract 178. Presented April 11, 2015.
Medscape Medical News © 2015 WebMD, LLC

Send comments and news tips to news@medscape.net.
Cite this: More to Pediatric Suicide Risk Than Bullying - Medscape - Apr 14, 2015.