MIAMI ― Women have a significantly greater risk of developing posttraumatic stress disorder (PTSD) than men, regardless of the severity of the traumatic event, according to results from a new prospective study.
"Cross-sectional data have shown that women are at least twice as likely as men to suffer from stress-induced disorders, one of which is PTSD," lead researcher Vasiliki Michopoulos, PhD, from Emory University, Atlanta, Georgia, told Medscape Medical News.
"Now, we are seeing in a prospective manner that women are considerably more at risk than men, and this is giving us an opportunity to collect additional data to assess what factors, in addition to gender, might contribute to their vulnerability," Dr Michopoulos said.
The study was presented here at the Anxiety and Depression Association of America (ADAA) Conference 2015.
Significant Effect
The investigators enrolled 103 women who presented to a level-1 trauma center within hours of experiencing an event that met DSM criterion A for PTSD.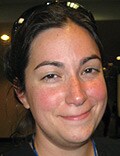 Women who had a history of psychosis or suicidal risk, who had attempted suicide in the past 3 months, or who were intoxicated with or without altered mental status were excluded.
The women were assessed in the emergency department and again at 1 and 3 months after the traumatic event, using the PTSD Symptom Scale.
At both time points, women were at increased odds of developing a diagnosis of PTSD compared with men.
At 1 month, they were almost 10 times more likely to be diagnosed with PTSD (odds ratio [OR], 9.49, 95% confidence interval [CI], 3.59 - 25.04; P < .001).
Three months following trauma exposure, their risk had lessened. However, they were still almost five times more likely to have a diagnosis of PTSD compared with men (OR, 4.98; 95% CI, 1.68 - 14.72; P = .004).
Additionally, PTSD symptoms were significantly greater in women than in men at both time points after the traumatic event (for both, P < .001).
"This effect of female gender remained significant when controlling for trauma severity and interpersonal trauma exposure, with a P-value less than 0.001," Dr Michopoulos said.
In Search of a Biomarker
The researchers are looking at biological and genetic markers that might predict a woman's risk for PTSD.
"The end goal is if we can find a biomarker that says you are more at risk, then we can siphon you off and get you the resources and treatment you need, because we know that early intervention following trauma is effective," Dr Michopoulos said.
"If we do modified prolonged exposure therapy bedside in a trauma center, we know from the work pioneered by Dr Barbara Rothbaum, who is one of the authors of our study, that people who receive that treatment bedside have attenuated risk for developing PTSD," she said.
The researchers are also trying to discover the mechanism for the sex difference in PTSD risk.
"I am interested in neuroendocrine markers. We know that estradiol is critical for the consolidation and extension of fear memories. Work from our group has shown that women with low estradiol are less able to extinguish fear. One of our hypotheses is that, at the time of trauma, women who have high levels of estradiol would actually be less at risk than women with low estradiol levels. So if a woman is near ovulation, that is probably going to be protective," Dr Michopoulos said.
Need for Rapid Treatment
Commenting on the findings for Medscape Medical News, Mark H. Pollack, MD, Grainger professor and chairman, Department of Psychiatry, Rush University Medical Center, Chicago, Illinois, and ADAA president, described the study as "very interesting" and demonstrates "that women are at markedly increased risk of developing PTSD after trauma exposure."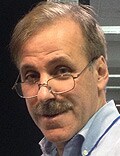 "This suggests first that women who have suffered trauma should be assessed carefully and over time to monitor whether they develop PTSD so that treatment can be initiated as rapidly as possible," Dr Pollack, who was not part of the study, said.
"It also opens up avenues of research to learn about what other factors may confer vulnerability to the development of PTSD, including potentially hormonal or other sex-related factors," he said.
Dr Michopoulos and Dr Pollack report no relevant financial relationships.
Anxiety and Depression Association of America (ADAA) Conference 2015. Abstract 174. Presented April 10, 2015.
Medscape Medical News © 2015 WebMD, LLC

Send comments and news tips to news@medscape.net.
Cite this: Women Much More Likely to Develop PTSD - Medscape - Apr 14, 2015.