MIAMI — Yoga is effective for reducing anxiety, depression, and stress in women at risk for mental health problems, new research suggests.
"Yoga has become increasingly popular for addressing anxiety and depressive symptoms," lead researcher Lindsey B. Hopkins DeBoer, PhD, from the San Francisco VA Medical Center, in California, told Medscape Medical News.
"I know from my own experience that practicing yoga helped me to cope with the stresses of graduate school. I started doing Bikram yoga in my second or third year, and I noticed dramatic improvement in my ability to handle those stresses. It also improved physical symptoms, such as my lower back pain, which went away," said Dr Hopkins DeBoer.
The findings were presented here at the Anxiety and Depression Association of America (ADAA) Conference 2015.
Reduces Cortisol
"Research has linked yoga to reduced levels of cortisol, the stress hormone, but there have been very few trials of yoga, and the few that have been done have had important methodological limitations," she said.

In the current study, the investigators examined the effects of Bikram yoga, which is a heated form of Hatha yoga, on depression and anxiety symptoms in a community sample of at-risk women.
The women were recruited with the help of flyers posted in places such as Starbucks and neighborhood shops, she explained.
The study included 52 women, aged 25 to 45 years, who had mildly elevated anxiety (mean Beck Anxiety Inventory score, 12.8), and moderate depression (mean Beck Depression Inventory score, 18.3) and high stress mean (Perceived Stress Questionnaire score, 0.60).
None of the women had taken yoga or had engaged in other mind-body exercises within the past year, nor had they a history of anorexia, bipolar disorder, or psychotic disorders.
The women were randomly assigned to receive two Bikram yoga classes per week or to a wait-list control group. Each class lasted 90 minutes.
Women who received the yoga intervention showed greater decreases in anxiety (P = .001), stress (P = .003), and negative affect (P = .02).
Yoga's effects on stress and depression were somewhat greater for African American women than for non–African American women, Dr Hopkins DeBoer said.
However, the number of African American women in the study was small (11 [21%]), she noted.
"Because of the small number, I don't think we can make any definite conclusions about yoga being more beneficial for African American women as opposed to white women," said Dr Hopkins DeBoer.
"But I think we can say that yoga could be an especially important intervention for them, given that African American women have higher rates of depression and psychosocial stressors and lower rates of mental health care use," she added.
Bikram yoga is a relatively strenuous form of yoga, and some of the women had to be urged to stay with the exercise, Dr Hopkins DeBoer noted.
"Every class was considered to be a beginner's class, and there was a wide range of ages, physical activity level, and weight, but it is relatively strenuous, so keeping people in the study was hard, especially women who had high stress and who were more reactive to being out of their comfort level. But they ended up loving the experience, and there were really good effects. They lost weight, their mood improved, and their anxiety lessened," she said.
"Clinicians treating women who are stressed, anxious, and depressed should consider investigating some form of yoga therapy," said Dr Hopkins DeBoer. "I think yoga pairs nicely alongside psychotherapy for depressed mood and anxiety and stress in women."
Important Treatment Option
Commenting on the study for Medscape Medical News, Mark H. Pollack, MD, Grainger professor and chairman, Department of Psychiatry, Rush University Medical Center, Chicago, Illinois, and president of the ADAA, said: "This is an important study that suggests that yoga may be effective for individuals with high levels of stress, anxiety, and depression."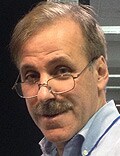 "Yoga offers another potentially important treatment option for individuals who are suffering with these often debilitating conditions," Dr Pollack, who was not part of the study, added.
Dr Hopkins DeBoer and Dr Pollack report no relevant financial relationships.
Anxiety and Depression Association of America (ADAA) Conference 2015. Abstract 0.91. Presented April 10, 2015.
Medscape Medical News © 2015 WebMD, LLC

Send comments and news tips to news@medscape.net.
Cite this: Hot Yoga Cools Anxiety, Relieves Depression - Medscape - Apr 13, 2015.