With more and more women entering medicine, it's no surprise the profession is in for a bit of a change. Medscape recently spoke with three female physicians who started their careers working in traditional practice models and who then left to create their own paths.
Find out how they made this once male-dominated profession work for them.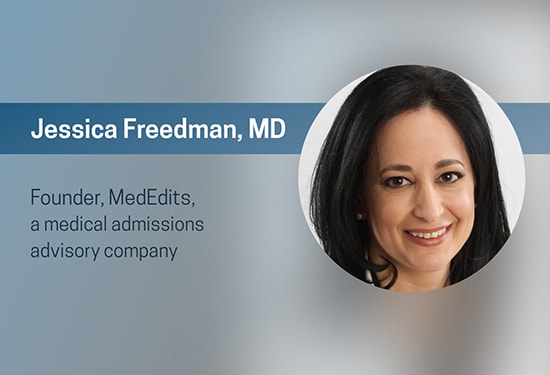 Medscape: What attracted you initially to a career in emergency medicine?
Dr Freedman: Probably what attracts everyone to emergency medicine: the diversity of the specialty. In many ways, you don't have to pick a specialty when you go into emergency medicine, because you care for patients with all different types of medical problems. Every day is different, and every day is interesting. You are always learning, always meeting new people.
And then of course, the shift work is certainly an appeal. When I decided to enter emergency medicine, it was a relatively new specialty. It was exciting to be part of developing specialty with a bunch of eager and smart physicians.
Medscape: You're the mother of two children. Did you find it difficult to raise a family while you were working as an emergency department doctor?
Dr Freedman: I had both of my kids while I was on faculty at a New York City-based institution. At the time that I had them, I was in a leadership position, so I was very involved in the department of emergency medicine there. I have a husband who is also a physician and understands the demands of academic and clinical medicine. We were able to work together to create a balance between my work and family life.
However, after I came back from my maternity leave, I felt in some way that I was treated differently—and this is understandable. As a mother, your priorities shift. You know you can't give 100% or 90% of your focus to your work. But that being said, with the right strategy and support, I feel that you can be just as productive professionally as a woman with children.
It was very tough for me, but ultimately I knew I couldn't stay there, and this is what led me to leave and start MedEdits.
Medscape: How did you make the transition?
Dr Freedman: I left my academic job in 2008. My kids at that time were 3 and 4 years old. I started working two thirds of my time at a local community hospital while at the same time starting my business. I started MedEdits largely because I loved the academic environment. I loved working with students, I loved working with residents, and I didn't want to leave that. This was my way of maintaining that, but without being part of a larger academic institution.
Medscape Med Students © 2015  WebMD, LLC

Cite this: Female Physicians on Creating Alternative Career Paths - Medscape - Apr 03, 2015.