An atypical antiepilepsy drug is being investigated for a possible role in treating patients with mild cognitive impairment (MCI).
A new study shows that low doses of levetiracetam reduced the overactivation in subregions of the hippocampus that have been linked to amnestic MCI (aMCI) — the dentate gyrus (DG) and the cornu ammonis 3 (CA3) — and improved memory in patients with cognitive impairment.
"We are continuing to look at this because it could be a very important feature to target in treatment, but it needs more clinical study," said author Michela Gallagher, PhD, Krieger-Eisenhower Professor of Psychology & Neuroscience, Department of Psychological and Brain Sciences, Johns Hopkins University, Baltimore, Maryland.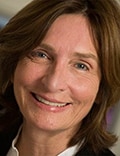 The study was published online March 11 in NeuroImage: Clinical.
Surging Overactivity
From previous studies, researchers had determined that overactivity in the DG/CA2 is a "signature" of the aging brain, said Dr Gallagher.
"This may not be exactly what you would expect about aging; intuitively, you might think that the brain would be slowing down, but this overactivity is now a very well-established condition" that occurs "in a fairly subtle way" in humans as they age, she told Medscape Medical News.
However, in patients with aMCI, this overactivity "really surges" compared with in age-matched control patients, possibly because the memory system is working harder to compensate for failing memory, said Dr Gallagher.
Research has also found that overactivity in this DG/CA3 region is a predictor for subsequent progression of memory decline in humans, she said. "The more overactivity they have, the worse they get."
In animal models, researchers showed that memory could be improved by reducing this overactivity. Dr Gallagher and colleagues have been carrying out similar experiments in humans, including a similar but smaller study they published in 2012.
In the current study, patients with aMCI and age-matched control patients completed the clinical dementia rating (CDR) scale and medical, psychiatric, neurological, and neuropsychological evaluations at baseline. All patients with aMCI had a global CDR score of 0.5, impaired memory function on testing, and no decline in basic activities of daily living. All control subjects had a global CDR score of 0.
None of the participants met criteria for dementia.
The patients with aMCI were randomly assigned to receive levetiracetam or placebo for 2 weeks and then crossed over to the other group after a washout period.
The first group of patients received a dose of the drug (125 mg twice daily) that had been studied before. Subsequent study subjects received one of two other doses: 62.5 mg twice daily and 250 mg twice daily.
Dr Gallagher stressed that these doses are significantly less than the 3,000 mg daily dose that an epilepsy patient might take to control seizures.
"This is a widely used and incredibly safe atypical antiepileptic drug," she said.
Age-matched controls received placebo in the two treatment groups.
After each of the treatment phases, all study participants underwent functional magnetic resonance imaging (fMRI) exams. During these exams, they completed the three-judgement memory task.
In the typical two-judgement task, participants look at a stream of pictures and identify whether each is a new item or an item seen before (a repeat item). The three-judgement task adds another element: whether the item is similar to something they saw before.
Pattern Separation
These similar items are called "lure" items because they are designed so that patients may think they have seen them before when, in fact, they are slightly different in detail. "The task is asking subjects to do what psychologists call 'pattern separation,' which is what this sector of the hippocampus is very good at doing," said Dr Gallagher.
She explained that episodic memory can distinguish similar but different experiences. For example, if you regularly have a conversation with a colleague, your episodic memory can distinguish the conversation you had today with the one you had a week ago, even though the environment and circumstances are similar.
The overactive signal in the DG/CA3 region represents a dysfunction in the ability to differentiate between similar and repeat situations or items, or in precise episodic memory, she said.
The analysis included 54 patients with aMCI, average age about 71 years, and 17 control patients, average age about 69 years.
Results showed that the higher dose (250 mg twice daily) did not have a significant benefit on either the task performance or the fMRI activation. In contrast, the two lower doses (62.5 and 125 mg twice daily) were equally effective in reducing overactivation in DG/CA3 region, and both improved memory performance by reducing errors in which lures were incorrectly judged "old" and increasing correct judgements of "similar."
"The drug reduced overactivation in this region; it improved memory in the task and normalized the circuit," said Dr Gallagher.
Responses in men and women were similar.
The fMRI signal was also normalized in the entorhinal cortex, which is part of the memory network and is the first place in the brain where neurons start to degenerate in Alzheimer's disease (AD), said Dr Gallagher.
"The [entorhinal cortex] is actually the gateway in and out of the memory system — it's like a two-way street," said Dr Gallagher.
Although low doses of the atypical antiepileptic drug appear to improve memory in patients with MCI, Dr Gallagher noted, it may not be of any benefit to patients with more advanced memory loss; for example, those with AD dementia.
Another study is being planned to test whether progression to AD dementia could be prevented if patients with aMCI continue to take low-dose levetiracetam for 2 years. An extended release version of the drug is being developed and will be used in this study, said Dr Gallagher.
As more emphasis is being placed on slowing the progression of memory decline, both for the sake of individual patients and for the broader public health, Dr Gallagher and colleagues are working with other academics to develop an MCI educational tool for physicians.
"If you could slow the progression for 5 years, you would cut the prevalence of AD dementia in half," she said.
Nice Replication
Lennart Mucke, MD, director and senior investigator, Gladstone Institute of Neurological Disease, and professor, Neurology and Neuroscience, University of California at San Francisco, has carried out studies of antiepileptic drugs, including levetiracetam, in animal models.
Asked to comment on these findings, Dr Mucke called the results "very reassuring" because it "replicated so nicely" Dr Gallagher's earlier smaller study in humans and is "perfectly consistent" with his own animal data. "So I find this very encouraging," he told Medscape Medical News.
In his mouse experiments ( Proc Natl Acad Sci U S A. 2012;109:E2895-E2903), Dr Mucke and colleagues tested a range of different antiepileptic drugs, and levetiracetam was the only one that suppressed the abnormal network activity and improved cognition and synaptic function. This could be because it is the only such agent that binds to a protein in the synaptic vesicle that contains neurotransmitters.
"It may be the particular action of levetiracetam on synaptic vesicle release or neurotransmission that makes it unique and particularly suited for blocking the effects that amyloid proteins have on neurotransmission or on network activity," he said.
The finding that the higher dose does not work is beneficial going forward, in that a lower dose may lead to fewer adverse effects. "So to be able to get away with a low dose is, I think, an advantage," said Dr Mucke.
The study was supported by the National Institutes of Health. Dr Gallagher is the founder and a member of the scientific board of AgeneBio, a biotechnology company focused on developing treatments for diseases that affect brain function. She also owns AgeneBio stock, which is subject to certain restrictions under Johns Hopkins policy. She is entitled to shares of any royalties received by the university on sales of products related to her inventorship of intellectual property. The terms of these arrangements are managed by the university in accordance with its conflict-of-interest policies. Dr Mucke has disclosed no relevant financial relationships.
NeuroImage: Clinical. Published online March 11, 2015. Abstract
Medscape Medical News © 2015 WebMD, LLC

Send comments and news tips to news@medscape.net.
Cite this: An Epilepsy Drug to Prevent Cognitive Decline? - Medscape - Apr 01, 2015.