With the dramatic increase during the past 2 decades in atypical antipsychotic medication prescriptions for youth, the majority of states have put Medicaid prior authorization policies in place for this patient population, new research suggests.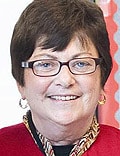 Investigators at the University of Maryland, in Baltimore, examined Medicaid data from all 50 US states and the District of Columbia between June 2013 and August 2014 and found that 31 states currently have some type of prior authorization policy for prescribing these medications in children and/or teens and that many of these policies were implemented within the past 5 years.
Of these 31 states, 15 use a peer-review process involving a psychiatrist or other physician specialist, whereas the remaining 16 states use automated systems or manual reviews.
Principal investigator Julie M. Zito, PhD, told Medscape Medical News that she found the most interesting information was with regard to how many states attempt to monitor through the use of peer-review processes.
"I'm hopeful that this process, which is a relatively new idea, will be effective in identifying those who should be treated and those who need not be treated with these medications for off- label purposes," said Dr Zito.
"This is not about schizophrenia and other psychotic conditions; it's about using atypical antipsychotics to treat behavior."
The study was published in a research letter in the March 3 issue of JAMA.
Medicaid Kids
Prescriptions for youth during office-based physician visits for antipsychotics, "almost exclusively comprising atypical antipsychotic medications," increased from 0.16% during 1993-1998 to 1.07% during 2005-2009, report the investigators.
"Antipsychotic use is also 5-fold greater in Medicaid-insured youth than in privately insured youth, and occurs mostly for youth with clinician-reported externalizing behavior disorders rather than indications approved by the US Food and Drug Administration (FDA) and indications that are evidence-supported without FDA-approved labeling," they write.
They add that there is limited evidence of effectiveness for this type of medication in young children. In addition, there have been major concerns about treatment-related cardiometabolic adverse events. This latter issue has led to calls for improved "pediatric psychotropic medication oversight."
In the study, the researchers examined each state's Medicaid prior authorization policies for patients younger than 18 years. These policies state that as a condition for coverage, clinicians must get preapproval from Medicaid agencies before they can prescribe these medications.
Results showed that one of the 31 states with atypical antipsychotic prior authorization policies had them for children younger than 3 years (Texas), 15 applied them to those aged 5 to 8 years, one state applied them to youth younger than 13 years (Minnesota), and 7 seven states applied them to any youth younger than 18 years. Age restrictions varied by drug for the remaining seven states.
Almost half of the states have incorporated peer-review policies, bringing "clinical expertise into the review process by requiring contracted clinicians (peer reviewers) to adjudicate antipsychotic prescriptions for children," write the investigators.
They add that the overall findings could inspire future pediatric research into the effect of prior authorization policies "to ensure clinical appropriateness and to minimize unintended consequences."
However, they note that a recent study showed "minimal effect" from these types of policies ― and point out that possible adverse outcomes could actually include "inadequate treatment [and] substitution of potentially inappropriate, off-label psychotropic medication classes such as anticonvulsant mood stabilizers and antidepressants."
Still, the investigators note that the study provides "an impetus to learn if peer review, a novel approach, advances the quality of care."
The study authors have reported no relevant financial relationships.
JAMA. 2015;313:966-968. Abstract
Medscape Medical News © 2015 WebMD, LLC

Send comments and news tips to news@medscape.net.
Cite this: State Crackdown on Off-Label Antipsychotic Prescribing in Kids - Medscape - Mar 16, 2015.