Children with a genetic deletion previously linked to autism and other neurodevelopmental disorders have measurable delays in processing sound and language, a new study suggests.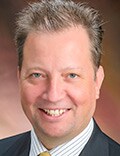 An imaging study conducted by investigators at the Children's Hospital of Philadelphia (CHOP), in Pennsylvania, showed that a deletion of a region on chromosome 16 (16p11.2) was linked to a "stunningly high" auditory processing delay known as the M100 response latency.
"This study shows an important connection between gene differences and differences in neurophysiology," study lead investigator Timothy Roberts, PhD, at CHOP's Center for Autism Research, said in a statement. "It may also help to bridge a largely unexplored gap between genetics and behavior."
The study was published online February 11 in the journal Cerebral Cortex.
Genetics First Approach
Previous research has shown that copy number variants, either deletions or duplications, at the 16p11.2 location on chromosome 16 are associated with neurodevelopmental problems, including autism spectrum disorder (ASD), language impairment, and developmental delays.
Dr Roberts and colleagues used magnetoencephalography (MEG) to measure auditory processing in 115 children: 43 with 16p11.2 deletion, including 11 with ASD; 23 with 16p11.2 duplication, including two with ASD; and 49 age-matched children who served as control participants.
The primary indicator of auditory processing impairment was the latency of the M100 auditory response detected by MEG.
Compared with control children, children with 16p11.2 deletion had a significant 23-ms delay in auditory processing, which is "stunningly high," Dr Roberts said in a statement. A delay was not seen in children with 16p11.2 duplication. On the contrary, these children had a tendency to process sounds faster than the control children.
The 23-ms delay, about one fortieth of a second, is twice as high as the 11-ms M100 delay that Dr Roberts and colleagues found in a 2010 MEG study of children with ASD published in Autism Research.
An 11-ms delay means that a child hearing the word "elephant" would still be processing the "el" sound while other children moved on, with delays cascading as a conversation progresses, said Dr Roberts.
Although the 2010 study focused on children with ASD, the current study took a "genetics first" approach, studying children known to have genetic variants with or without ASD.
This study points to a "genetic basis for a delayed M100," he told Medscape Medical News. "There may, of course, be other genetic factors in other patients who would also have an M100. This elevates our previous findings of delayed M100 in ASD from 'observational' towards 'biologically-interpretable.' "
"Specifically, it suggests that some genes in the 16p11.2 region may have a role in the biological pathway necessary for an efficient (on-time) neural response. It is, of course, very important for sensation, perception, and cognition that neural signals propagate efficiently through the brain, (because) delays cascade to impairments," he noted.
Dr Roberts said a better understanding of the pathways controlled by the genes in this region may help in identifying targets for drug development. This research might also help in identifying a "biologically relevant biomarker for enriching/monitoring clinical trials."
Dr Roberts said his laboratory is planning a small pilot study of children with ASD who have M100 response latency to see whether a drug that acts on synaptic transmissions can reduce M100 auditory delays.
Interpret Cautiously
Reached for comment, Renee Lajiness-O'Neill, PhD, from Eastern Michigan University, in Ypsilanti, said it is "an alluring study that attempts to link an atypical neurophysiological response to a genetic underpinning."
A number of researchers have suggested that aberrant development of fundamental auditory sensory cortices revealed through, for example, a delay in the basic M100 auditory evoked response contributes to a subsequent cascading disruption of higher-level language development.
This new study suggests a "clear link between those children with a 16p11.2 deletion and an ~20 ms delay of the M100 auditory evoked response, and this doesn't appear to be accounted for by other factors, such as gender, intellectual abilities. This suggests that genes within this ~600-kb deletion appear essential for this vital M100 auditory evoked response," Dr Lajiness-O'Neill added.
However, any link to language delays in children with ASD "should be interpreted with caution," she said, because of the small numbers of children who met diagnostic criteria for ASD.
"It will be important to examine this effect in a larger cohort of children with comorbid 16pq11.2 and ASD. It is certainly plausible that a study with a larger 16pq11.2/ASD cohort could yield a unique language-impaired risk profile for an ASD subtype that is distinct from idiopathic ASD," Dr Lajiness-O'Neill said. "As such, novel interventions for this discrete language-impaired profile might be developed as we drilled further into the unique pathophysiological contributions."
The study was supported by the Simons Foundation. Dr Roberts has a consulting agreement with Prism Clinical Imaging and has received speaking honoraria from Siemens Medical Solutions and Elekta Oy. The original article contains a complete list of author disclosures.
Cereb Cortex. Published online February 11, 2015. Abstract
Medscape Medical News © 2015 WebMD, LLC

Send comments and news tips to news@medscape.net.
Cite this: Genetic Deletion May Explain Language Delays in Autism, Other Disorders - Medscape - Feb 26, 2015.