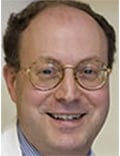 Editor's Note: The following "Scouting Report" will help you complete your bracket in the NephMadness Tournament. Read it carefully to make your selections, and discuss your thoughts in our Comments section. This article first appeared on the AJKD BLOG.
Meet the Competitors: Nephron-Sparing Surgery vs Nephrectomy for Renal Cancer
A little or a lot? Offense or defense? Nephrology vs urology? This matchup is not only about the treatment of renal cancer, but also about saving valuable residual kidney function.
Nephron-Sparing Surgery
Now, what about the surgery to save the kidney? Partial nephrectomy (also termed nephron-sparing surgery) is the gold standard for the treatment of patients with small renal masses (SRMs; ≤4 cm). Surgically treated localized renal cell tumors (<4 cm) carry an excellent prognosis with a >90% 10-year recurrence-free survival rate. Do we go with complete nephrectomy in such cases or advocate nephron sparing surgery?
The goal of a partial nephrectomy is to spare residual normal nephrons, thus preserving renal function, particularly in patients who at the time of diagnosis have some form of CKD. CKD is prevalent in this population and sparing renal function may improve long-term global outcomes.
Nephrectomy for Renal Cancer
For large tumors, the urologists have laid down the rules: the National Comprehensive Cancer Network (NCCN) Clinical Practice Guidelines in Oncology recommend radical nephrectomy. This is the surgical removal of the entire kidney and Gerota's fascia plus or minus the removal of the ipsilateral adrenal gland.
Radical nephrectomy is indicated in patients with:
A kidney tumor measuring greater than 10 cm in its largest diameter

Multiple kidney tumors in the same kidney (but not a genetic systemic disorder such as Von Hippel-Lindau disease)
This seemingly radical approach to treatment is based on evidence that patients in this category are at high risk of recurrence following surgery. But partial nephrectomy might have somewhat similar renal function and cancer outcomes in many studies.
Let's take a look at the data.
One randomized trial comparing radical nephrectomy vs partial nephrectomy for low stage renal cancers showed a 10-year superiority that was statistically significant for radical nephrectomy compared to partial nephrectomy.

Another study that looked at analysis of Medicare beneficiaries with T1a tumors reported significantly improved overall survival with partial nephrectomy when compared to radical nephrectomy. However, this study was retrospective.

With respect to renal functional outcomes, the European Organization for Research and Treatment of Cancer (EORTC) conducted a randomized trial compared nephron-sparing surgery versus radical nephrectomy. There was a significant reduction in the incidence of moderate and severe renal dysfunction in the partial nephrectomy arm compared to the radical nephrectomy arm.
While partial nephrectomy has not been shown to improve the overall survival outcome, preservation of renal function might be important in the CKD population.
You decide: Will partial or radical nephrectomy move on to the next round?
NKF © 2015  The National Kidney Foundation

Cite this: Kenar Jhaveri, Matthew Sparks, Mitchell Rosner. NephMadness 2015: Onconephrology Region - Medscape - Mar 02, 2015.