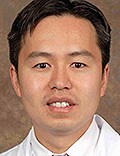 Editor's Note: The following "Scouting Report" will help you complete your bracket in the NephMadness Tournament. Read it carefully to make your selections, and discuss your thoughts in our Comments section. This article first appeared on the AJKD BLOG.
Meet the Competitors: Surveillance of AVG vs Clinical Monitoring of AVG
This is the ultimate matchup of high tech vs low tech, offense vs defense. Can ultrasound surveillance of a dialysis patient's arteriovenous graft (AVG) provide better long-term access patency over simple clinical monitoring? This could be a true game changer.
The median time from graft creation to permanent failure is ~2 years. The vast majority of these failures are from irreversible thrombosis. Stenosis is a major risk factor for thrombosis. Our goal is to perform either surveillance (high tech) or clinical monitoring (low tech) of AVGs with an aim to identify those with a greater than 50% stenosis. Once discovered, the patient is sent to angiography for potential intervention with the hopes of preventing AVG thrombosis. Let's take a look at both of these in greater detail.
Surveillance of AVG
Surveillance is the ultimate in defense. We're talking the Tony Bennett, University of Virginia style defense. Monthly screening is required with the hope of finding a stenosis and intervening before eventual thrombosis develops. The ultimate test for identifying a stenosis is angiography. However, this is invasive and expensive. Therefore, non-invasive strategies such as ultrasound and Transonic technology in the dialysis unit have been employed to help screen for potential stenosis. The basic premise is that when a stenosis is present, you will notice an increase in intragraft pressure and a decrease in access blood flow.
There are 3 main forms of graft surveillance:
1. Static dialysis venous pressure. This is measured by hooking up a manometer to the arterial dialysis needle prior to beginning dialysis. The intragraft pressure is then normalized to the systemic blood pressure. This is termed static venous pressure ratio (SVPR). As stenosis worsens, this value would be expected to increase.
2. Intra-access flow monitoring. This technique uses the Fick principle. After reversing the arterial and venous lines, ice-cold saline is quickly injected via the arterial port. The greater the access blood flow, the quicker the rise in blood temperature following injection. A computer algorithm can then compute the area under the curve and thus the flow. This was the preferred monthly method for surveillance by KDOQI 2006 guidelines.
3. Duplex ultrasound. This method is typically performed by radiology and is most costly. It involves measuring peak systolic velocity at anastomoses and sites with visual stenosis. The ratio of peak systolic velocity at the stenotic site and the peak systolic velocity immediate upstream of greater than 2 has an 80% positive predictive rate for angiographically demonstrated stenosis.
These surveillance forms are all great at finding stenosis. However, that is not the real question at hand. Do they predict graft thrombosis?
Allon et al looked at 4 studies that showed the positive predictive value ranging between 0.25 and 0.43, and even worse, a false-positive rate ranging between 0.08 and 0.24. All told, many will have a positive test and never go on to thrombose while others will have a negative test that will eventually thrombose. Paulson et al went on to show in a meta-analysis that flow monitoring was unable to identify the subset of patients with stenosis who went on to thrombose.
Clinical Monitoring of AVG
Clinical monitoring refers to physical examination or review of laboratory studies. This is standard of care and actually is not that bad. What does this include?
Inspection, physical exam (absence of thrill, distal edema)

Auscultation

Difficult cannulation, aspiration of clots

Prolonged bleeding after cannulation

Decrease in Kt/V
A combination of these clinical parameters has a 69-93% positive predictive value for angiographically confirmed stenosis. Clinical monitoring is free. This is compared to an expensive ultrasound machine that needs constant maintenance. Moreover, additional staff and training are required for running a surveillance program.
However, the success of this approach is directly related to the proficiency and consistency of the dialysis staff performing the monitoring. Furthermore, clinical trial results using clinical monitoring vary considerably across trials and may be difficult to translate to the real world where variations will only increase further.
Let's take a look at the head-to-head match-up.
A 2015 meta-analysis reported in Seminars in Dialysis examined 7 randomized controlled trials. These were all relatively small studies ranging from ~50 to 140 patients. The data are pretty slim and really don't show a benefit. Furthermore, they show more invasive studies that don't lead to hard outcomes.
This meta-analysis concluded that AV access surveillance using access blood flow monitoring to lower the risk of thrombosis is of uncertain benefit and varies substantially between AVG and arteriovenous fistula (AVF). As such, no consensus was possible concerning the utility of access blood flow monitoring to predict stenosis and ultimately thrombosis in vascular access.
Vascular access issues account for a huge (estimated at ~50%) amount of the total dialysis cost and are directly related to morbidity, so it is important that a proper clinical trial be performed. However, we are still routinely performing surveillance without much clinical evidence. Which team will take NephMadness: the defensively minded surveillance, or the offensively minded clinical monitoring?
NKF © 2015  The National Kidney Foundation

Cite this: Matthew Sparks, Timmy Lee. NephMadness 2015: Nephrology and Vascular Surgery Region - Medscape - Mar 02, 2015.