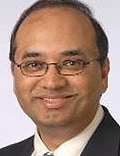 Editor's Note: The following "Scouting Report" will help you complete your bracket in the NephMadness Tournament. Read it carefully to make your selections, and discuss your thoughts in our Comments section. This article first appeared on the AJKD BLOG.
Meet the Competitors: Vancomycin Renal Toxicity vs Piperacillin/Tazobactam Toxicity
This matchup pits the crafty veteran team of Vancomycin Renal Toxicity against an up-and-coming qualifier in the tournament: Piperacillin/Tazobactam Toxicity. You can never overlook a hungry Piperacillin/Tazobactam rookie team that has only recently been gaining momentum and recognition in the nephrotoxic league.
However, what more can be said about Vancomycin Renal Toxicity that hasn't already been fleshed out over the years? Pinpoint accuracy and relentless offense against the proximal tubule makes Vancomycin Renal Toxicity the odds-on favorite, but reputation only goes so far; the game is played on the field and anything can happen when the filtering begins.
Vancomycin Renal Toxicity
Who would have thought that vancomycin would earn a reputation as among the elite of nephrotoxic antibiotics when it was first introduced in 1958? This team has been the savior for the treatment of MRSA and has enjoyed a solid reputation for efficiency and effectiveness among housestaff and practicing physicians. However, this stellar reputation was not always the case, and many physicians still remember the early days of "Mississippi Mud," the nickname given to vancomycin due to its cloudy appearance in the intravenous solution.
Vancomycin had a sordid reputation for nephrotoxicity and ototoxicity that restricted its early acceptance and use. It rivaled the Detroit Pistons' "Bad Boys" team of the 80s—lethally effective, often victorious, but tending to play rough and commit many personal fouls.
Improved purity of vancomycin preparations significantly reduced the risk of nephrotoxicity, and it appeared that vancomycin had undergone an extreme makeover, with widespread popularity even among nephrologists. However, in spite of the newer formulations, the emergence of reduced vancomycin sensitivities and the targeting of higher trough levels in ASHP/IDSA/SIDP recommendations (15-20 mg/L) have now revealed a resurgence of drug-induced nephrotoxicity.
Targeting the mitochondria of the proximal tubule, vancomycin puts on a relentless full court press 24 hours a day, resulting in oxidative injury and ATN. Working in concert with other risk factors such as preexisting renal disease, hypotension, critical care unit patients, obesity, and African American race, vancomycin nephrotoxicity is a serious cause of AKI that leads to prolongation of the hospital admission and increased patient morbidity and mortality.
The only defense that has worked so far to prevent nephrotoxicity has been intensive pharmacy intervention for therapeutic drug dosing and monitoring.
Vancomycin nephrotoxicity is a strong contender as a veteran team that should not be underestimated.
Piperacillin/Tazobactam Toxicity
This backcourt combination combines speed with excellent defensive skills. Formulated to neutralize the production of beta lactamase, the piperacillin/tazobactam combination has enjoyed an excellent reputation as a "go to" antibiotic for a variety of Gram-negative infections. Piperacillin/tazobactam has played around in the minor leagues of nephrotoxicity for many years but recently appears to be making a move to join the major leagues of antibiotic-associated nephrotoxicity.
Piperacillin/tazobactam has been associated with 3 forms of renal injury:
1. increased risk of nephrotoxicity when co-administered with vancomycin
2. an independent cause of direct ATN
3. through the development of acute interstitial nephritis
Particular concerns about the renal toxicity of piperacillin/tazobactam have been raised when administered in the elderly and in ICU patients where drug dosing can be extremely complex due to unpredictable volume shifts and changes in GFR.
In order to separate and distinguish themselves from the rest of the nephrotoxic antibiotics, Piperacillin/tazobactam in the ICU setting was associated with a higher rate and severity of AKI with a marked delay in recovery compared to the nephrotoxicity of other beta lactam antibiotics. This recently described slam dunk over other drugs in its class boosted Piperacillin/tazobactam as a worthy entry into the tournament.
Piperacillin/Tazobactam Toxicity is an emerging team with a clinical impact that is just now being increasingly recognized and appreciated.
NKF © 2015  The National Kidney Foundation

Cite this: Samir K. Gupta, Warren Kupin. NephMadness 2015: Infectious Disease and Nephrology Region - Medscape - Mar 02, 2015.