Professional burnout has serious negative consequences not only for affected clinicians but potentially for patient care and outcomes as well, new research suggests.

A mixed-methods survey of 120 clinicians who provide mental health services showed that 58% reported that burnout had a negative impact on either work quality or productivity. Other reported negative effects included decreased empathy, communication, and patient engagement.
In addition, those who reported higher levels of depersonalization were significantly more likely to report that burnout affected their interaction with patients.
Interestingly, emotionally exhausted clinicians were significantly less likely to report an impact on patient outcomes.
"I would say the finding that burnout had some kind of negative impact on work was not so surprising," coinvestigator Angela L. Rollins, PhD, associate director of the Veterans Affairs (VA) Health Services Research and Development Center for Health Information and Communication, in Indianapolis, Indiana, told Medscape Medical News.
"But the mixed-methods portion, where we did a correlation of the actual burnout levels and whether they thought there was impact on consumers' outcomes, was a little surprising," she said.
Dr Rollins noted that although the results are open to interpretation, the latter findings were "curious" and require further research.
The study is published in the February issue of Psychiatric Services.
High MD Burnout Rates
Although professional burnout has long been thought to affect the quality of care clinicians provide, research directly assessing this link is limited.
As to the numbers of physicians affected, recent research by Tait Shanafelt, MD, program director of the Physician Well-Being Program at Mayo Clinic in Rochester, Minnesota, shows that US physicians suffer burnout more frequently than other US workers.
Medscape Medical News' recently released Physician Lifestyle Report 2015 shows that 46% of US physicians experience burnout, a rate that is up by 6% from 2013. The report also shows that burnout among psychiatrists runs at 38%.
Dr Shanafelt told Medscape Medical News that this increasing trend is consistent with what researchers are seeing in national studies.

"When using validated, full-length, gold standard tools, the rates of burnout in primary care, family medicine, and emergency medicine were well above 50%," he said.
The study by Dr Rollins and colleagues included 120 clinicians (69% women; 77% white; mean age, 46.3 years) who were participants in a randomized controlled trial assessing a burnout intervention.
All participants, who were from a VA medical center or community mental health center or who were veterans-focused social services providers, filled out baseline surveys between January and June 2013.
Professional burnout was defined as emotional exhaustion, decreased personal achievement, and depersonalization that included cynical or negative attitudes toward patients.
The current analysis examined data from these surveys, which used open-ended questions to poll clinicians on the impact of professional burnout on the provision of mental health services.
The Maslach Burnout Inventory for Human Services was used to measure personal burnout levels.
Impact on Patient Care
Results showed that the mean length of time in the responders' current job was 4.6 ± 5.7 years, whereas the mean length of time in the mental health field was 14.5 ± 10.7 years. In addition, participants reported spending more than 76% of their time in direct care.
A total of 93% of the clinicians noted that burnout has a negative impact on interactions with colleagues, and 87% reported that it negatively affects interactions with patients.
More than half indicated that burnout reduced productivity and the quality of their work, reporting that it "dulls my clinical skills" and results in "less thorough evaluation and intervention."
Clinicians also reported that burnout caused them to be less patient (48%), to withdraw or avoid helping others (40%), to have lower energy or motivation (39%), to have poor communication and listening skills (37%), to cause others to have poor attitudes (37%), and to have decreased empathy (35%).
One clinician reported that when it comes to burnout and patients, "you care less about them."
A total of 45% of clinicians also noted that professional burnout could cause worse client outcomes, and 27% reported that it may correlate with "poor therapeutic alliance and other relationships."
Higher depersonalization was significantly linked to impact on clinician work with patients (P = .02).
"This may reflect validity of the coding system rather than a unique finding," write the investigators. "For example, the depersonalization subscale includes items such as 'I feel I treat some recipients as if they [are] impersonal objects.' "
However, the respondents who had higher levels of emotional exhaustion were significantly less likely to report an impact on patient outcomes (P = .01).
"Exhausted clinicians may not be able to see the impact of burnout, perhaps because of reduced energy or attention or perhaps through self-protective denial," write the researchers.
On the other hand, those who work the hardest to keep burnout from affecting patient outcomes may become more emotionally exhausted, the investigators note.
Overall,"reducing professional burnout may have secondary gains in improving quality of services and consumer outcomes; findings point to specific aspects of care and outcome domains that could be targeted."
However, they note that more research is needed.
Physician Suicide
Commenting for Medscape Medical News, Michael F. Myers, MD, professor of clinical psychiatry at SUNY Downstate Medical Center in New York City, said that this was a good study, with a good number of individuals included and sound methodology.

He noted that the finding that burnout "does indeed" affect work, attitudes, and patients was not surprising.
"That's been known for some time. What was interesting is when they mention and call for future study of those individuals who have quite marked emotional exhaustion, because they didn't seem to have a sense that their state could be affecting the outcome of their patients."
Dr Myers has authored several books on physician health, including The Physician as Patient: A Clinical Handbook for Mental Health Professionals, The Handbook of Physician Health, and Touched by Suicide.
Although he noted that the current study had some limitations, he said that it discussed some serious topics.
"I think it's an important thing that people observe this, respect it, and attempt to do something about it so that we don't get to this point of burnout," he said.
"Many physicians attribute burnout to our healthcare system and the way the practice of medicine has changed. Many will say, 'If I could just practice medicine like I thought I would be able to or the way that I was trained and just help people, I would be happy.' "
Specific complaints he has heard include that physicians need to see many patients to make ends meet because reimbursement rates are not where they should be, the large amount of paperwork that is involved, and physician shortages that mean longer hours for those in practice.
These, and other pressures, can put physicians at risk for burnout and other mental health issues, including suicidality.
Dr. Myers will host a live chat in partnership with Medscape Medical News and the American Psychiatric Association (APA) on Tuesday, February 10, at 1:00 pm Eastern Time to discuss the topic of physician suicide. He noted that every year, 300 to 400 US physicians die by suicide, which is the equivalent of losing an entire medical school annually.
"The more people we can get talking about this, the better," he said.
Shared Responsibility
Dr Myers added that clinicians need to take steps to protect their own mental health not only for their own sake but for the sake of their patients.
Dr Shanafelt agreed, noting that the Mayo Clinic has taken "a very comprehensive approach framed around the belief that addressing [the issue of burnout] is a shared responsibility of both the individual and the organization."
However, he noted that organizations must look at the unique needs within a given division or department.
"I think you have to be careful at the organizational level not to oversimplify the problem and paint with a broad brush, because you miss the opportunities to address the issues that might make a real difference in a given department by trying to come up with a panacea for all departments," said Dr Shanafelt.
He added that the Mayo Clinic has also been a pioneer in mindfulness-based stress reduction training for its workers, including physicians, nurses, and others.
"I think sometimes the individual and organizational factors can intersect. We are deploying this self-assessment tool where folks can self-calibrate, track themselves over time, and have comparisons to national benchmarks that link to resources in real time provided by the institution to support the individual. [It's] sort of a coordinated approach on that individual's sphere that is provided by the organization," he said.
Dr Shanafelt noted that the 20% to 30% of physicians who are not employed by larger institutions have a larger responsibility to recognize threats to their own professional health.
"If they recognize that that is important [and] make it a priority, I think there are resources out there. There are a number of different [options], even CME conferences that are focused around this theme of self-care, renewal, addressing burnout, and promoting resilience," he said.
"We have also been looking at, and building, some of these tools within Mayo Clinic for self-assessment and links to resources."
Dr Myers added that although serious in any specialty, burnout has specific implications in psychiatry.
"We really don't have much else than ourselves. Yes, we have medications and we have ECT when necessary. But basically we're using ourselves ― our personality, our attitudes, and our ability to form a respectful doctor-patient relationship," said Dr Myers.
"So if we're part of that 38% [from the Medscape Lifestyle Report] that is burned out, that means there's a significant number of patients who maybe aren't getting the best kind of care they should be getting."
Generalizeable?
"I think it's important to do studies like this," Philip R. Muskin, MD, scientific program committee chair for the APA, told Medscape Medical News.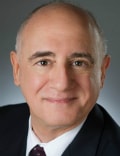 However, he voiced concern that most of the respondents were from the VA system, which can itself be a big contributor to the burnout experience.
"I think we need to take this with a little salt and ask whether this is generalizable to other settings. Still, burnout is that feeling of exhaustion and not feeling effective. Does that affect your work? And the answer is, 'of course,' " he said.
"The service that mental health professionals offer is always themselves. I found it interesting that one of the comments was, 'I don't take it out on my patients, I take it out on my family.' I think that's true. Burnout sometimes doesn't affect work as much as it affects home life."
Dr Muskin, who was not involved with this research, is also professor of psychiatry at Columbia University Medical Center, in New York City.
He noted that an interesting question that was brought up was whether burnout affected patient outcomes.
"Did their patients do worse? And I think the answer is that this study didn't really answer that. They didn't check on whether patients weren't getting the right prescriptions or the proper therapy or whatever. It was more about how [clinicians] interacted with others," he said.
"I took out of this paper that institutions, like the VA, should be doing more to counsel their staff about burnout, to get people to recognize it, and maybe to have in-service talks or even times of rewards," said Dr Muskin.
"Also, we need to monitor ourselves. This is real, and we're not bad people for feeling this way."
The authors, Dr Myers, Dr Shanafelt, and Dr Muskin report no relevant financial relationships.
Psychiatr Serv. 2015;66:204-207. Abstract
Medscape Medical News © 2015 WebMD, LLC

Send comments and news tips to news@medscape.net.
Cite this: Impact of Burnout: Clinicians Speak Out - Medscape - Feb 10, 2015.