At this week's International Stroke Conference (ISC) 2015, the program is chock-a-block with new data from large endovascular trials that may provide the basis for a sea change in the treatment of acute stroke.
Two years ago at this meeting, the field was dealt a bitter blow when three large trials, SYNTHESIS-EXPANSION, IMS-III, and MR RESCUE, found no benefit of direct mechanical treatment of the culprit clot in patients with ischemic stroke, either as primary treatment or combined with tissue plasminogen activator.
Recent results of the MR CLEAN trial, however, published online in the New England Journal of Medicine on December 17, 2014, were the first to finally show a benefit on functional outcomes after stroke of an interventional intra-arterial approach vs standard of care. It showed a clinically significant increase in functional independence in daily life by 3 months in patients with an occluded major cerebral artery who underwent endovascular intervention, most of whom had already received thrombolysis.
Since then, two other trials evaluating endovascular interventions — ESCAPE and EXTEND IA — have been stopped after early interim analyses showed benefit in the intervention group.
In light of these preliminary reports of three positive endovascular recanalization trials, the data safety monitoring committee of the SWIFT PRIME study, also investigating second-generation embolectomy technology, has recommended a temporary halt in enrollment and the performance of an early interim analysis.
Results of all of these trials are on the program to be presented in Nashville, Tennessee, for the upcoming International Stroke Conference 2015, says program chair Kyra Becker, MD, ISC chair, professor of neurology, joint professor of neurological surgery, University of Washington School of Medicine, Seattle.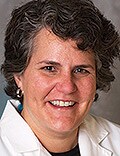 "The meeting itself I think is going to be ground-breaking in that there are multiple trials of endovascular therapy for stroke which are going to present their results at this meeting — more than we originally bargained for," Dr Becker told Medscape Medical News.
"In the initial plenary session, we hear the results of ESCAPE, EXTEND IA, the SWIFT PRIME study, and also MR CLEAN will be reviewed," she said. "And then the final plenary session, results of the REVASCAT study, another endovascular trial, will be presented. So a huge number of endovascular studies, which is quite something."
While it may be intuitive that if the clot is the problem, removing it as quickly and safely as possible would benefit stroke patients, the evidence has been hard to come by.
"There are certainly the believers who have always believed endovascular therapy works, and negative trials didn't dissuade them a bit," Dr Becker said. "But I think in the community at large, there certainly was a change in practice and I can say for sure in our community that the number of referrals for endovascular therapy really bottomed out" after the negative trial results. "I would say we went from about eight cases per month to maybe one a month.
"So if these data turn out to be positive, and the data are convincing, I think that everybody will gear back up and get back into the game," she added. "It's all really about helping patients improve, and if that's what the data show, that these therapies, when delivered in the correct fashion, actually improve outcome, then I think we're obligated to provide that therapy."
Other highly anticipated trials are the ICare study, a phase 3 trial of stroke rehabilitation for recovery of arm function, that Dr Becker called a "real standout," noting that rehabilitation studies are difficult to do because stroke can be so heterogenous in cause and deficits.
The CADISS study looks at the best stroke prevention strategy among patients with cervical artery dissection. "This is a randomized controlled trial comparing antiplatelet therapy to anticoagulant therapy, so I expect the results will be highly anticipated," she said.
New data from the California Teachers' Study will look at the effects of the Mediterranean diet on primary stroke prevention.
Plenary Session I: Wednesday, February 11, Hall B, Opening Plenary Session, 10:30 am to 12 noon
LB1: Endovascular treatment for Small Core and Anterior circulation Proximal occlusion with Emphasis on minimizing CT to recanalization times (ESCAPE)

LB2: EXTEND-IA — Endovascular Therapy After Intravenous t-PA Versus t-PA Alone For Ischemic Stroke Using CT Perfusion Imaging Selection

MR CLEAN High Level Trial Results

SWIFT PRIME Results — Invited Presentation
Plenary Session II: Thursday, February 12, Hall B, 10:30 am to 12 noon
LB3: Cervical Artery Dissection in Stroke Study (CADISS)

LB4: Pooled Analysis of the IMS III And MR CLEAN Trials for Patients with NIHSS of 20 or More

LB5: Mediterranean Diet and Incidence of Stroke in the California Teachers Study

LB6: Effects of Immediate Blood Pressure Reduction on One Year Mortality and Major Disability in Patients With Acute Ischemic Stroke

LB7: Endovascular Treatment Compared With Medical Treatment in Patients With Acute Ischemic Stroke: A Meta-analysis of 1561 Patients

LB18: Time to Reperfusion and Effect of Intra-arterial Treatment in the MR CLEAN Trial
Late Breaking Oral Abstracts: Thursday, February 12, Room 207, 1:30 pm
LB8: Efficacy and Safety of Aspirin for Primary Stroke Prevention in Elderly Patients With Vascular Risk Factors: Subanalysis of Japanese Primary Prevention Project (JPPP)

LB9: Impact of Hemodynamics on Stroke Risk in Symptomatic Vertebrobasilar Disease: Results of the VERiTAS Study

LB10: Number Needed to Treat to Benefit and Harm for Endovascular Therapy in Acute Ischemic Stroke: Joint Outcome Table Analysis of the MR CLEAN Trial

LB11: Device Closure In Patent Foramen Ovale and Stroke: A Meta-analysis of Individual Patient Data From Randomized Trials

LB12: The Safety and Efficacy of Image-Guided Tran-sulcal Radial Corridors for Hematoma Evacuation: A Multicenter Study

LB13: Increased P-Wave Terminal Force in Lead V1 Predicts Cryptogenic and Cardioembolic Strokes: The Northern Manhattan Study

LB14: Vagus Nerve Stimulation Paired With Rehabilitation Improves Upper Limb Recovery After Chronic Ischemic Stroke
Plenary Session III: Friday, February 14, Hall E, 10:30 am to 12:45 pm
LB15: ICARE Primary Results: A Phase III Stroke Rehabilitation Trial

LB16: The Japan Statin Treatment Against Recurrent Stroke (J-STARS): A Multicenter, Randomized, Open-Label, Parallel-Group Study

LB17: Impact of General Anaesthesia on Treatment Effect in the MR CLEAN Trial

REVASCAT (RandomizEd trial of reVasculArization with SOLITAIRE FR® device vs. best mediCal therapy in the treatment of Acute stroke due to anTerior circulation large vessel occlusion presenting within eight hours of symptom onset)
The "Next Big Thing" for Stroke
The final plenary session will again feature "The Next Big Thing in Stroke (at Lightning Speed)," now in its third year. Leading investigators are asked to examine future directions in various areas of stroke research in a talk strictly limited to 5 minutes.
"It's 10 people who are expert in their field, presenting their vision of what the future of stroke holds," Dr Becker said. "It's kind of a high-level provocative talk as opposed to a data-driven talk so it should be very exciting."
The Next Big Thing in Stroke (at Lightning Speed); Plenary Session III, Friday, February 13, Hall B, 10:30 am
10:30 StrokeNet: Joseph Broderick, MD, Cincinnati, Ohio

10:36 Gender Issues in Stroke: Patricia D. Hurn, PhD, Austin, Texas

10:42 Building Evidence for Therapeutic Interventions: Philip M. Bath, MD, Nottingham, United Kingdom

10:48 Stem Cells: Gary Steinberg, MD, PhD, Stanford, California

10:54 Role of Endovascular Intervention: Colin Derdeyn, MD, St Louis, Missouri

11:00 Genetics: Martin Dichgans, MD, Munich, Germany

11:06 ICH: Craig Anderson, MD, PhD, Sydney, Australia

11:12 VCI: Steven M Greenberg, MD, PhD, Boston, Massachusetts

11:18 Advances in Early Treatment: Heinrich J. Audebert, MD, Berlin, Germany

11:24 Rehabilitation: Gert Kwakkel, PT, PhD, Amsterdam, The Netherlands
Major Awards
Major awards this year again honor some great names in stroke research, Dr Becker said.
The David G. Sherman Lecture Award is a lifetime achievement honor in basic or clinical research, and goes this year to Graeme J. Hankey, MBBS, MD, Winthrop Professor of Neurology in the School of Medicine and Pharmacology, University of Western Australia, and a consultant neurologist in the Department of Neurology at Sir Charles Gairdner Hospital, Perth.

Dr. Hankey has focused his research on epidemiologic studies and clinical trials of interventions to prevent and treat stroke, an American Heart Association/American Stroke Association (AHA/ASA) press release noted.
"Fueled by some $43 million in competitive research grants, Hankey has contributed to 615 articles in peer-reviewed medical journals," the statement said. "The author or coauthor of 10 books, including Hankey's Clinical Neurology, 2nd edition, 2014, Hankey has furthered his impact on the specialty by contributing to 12 guidelines on aspects of stroke and clinical neurology and delivering more than 500 lectures at scientific meetings worldwide."
He holds several editorial posts, including editorial consultant for The Lancet and The Lancet Neurology, and has been involved on an international level in many groundbreaking trials. "As the national Australian coordinator of the International Stroke Trial-3, Hankey contributed to establishing the role of thrombolysis for acute ischemic stroke," the statement said. More recently, he has had a dominant presence in new oral anticoagulant trials.
"A signature accomplishment was VITATOPS, an international study [on vitamins to prevent stroke], which he led to completion on basically a 'shoestring' budget, and, at times, unselfishly contributed his own funds to see this tour de force to completion," said Philip B. Gorelick, MD, MPH, professor, translational science and molecular medicine, Michigan State University, East Lansing, in the statement. "Hankey is a remarkable clinical stroke scientist, international leader in the field of stroke prevention and treatment, and outstanding human being."
The Thomas Willis Lecture Award, for achievement in basic science, goes to Michael Chopp, PhD, vice chairman, Department of Neurology, Research Division, and scientific director of the Neuroscience Institute at Henry Ford Health System, Detroit, Michigan.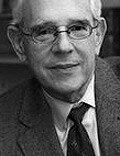 In his three decades as a researcher, Dr Chopp "has been at the forefront of studying stroke treatments, neural injury and neurodegenerative disease. He has pioneered novel therapeutic approaches and provided insight into the mechanisms of damage and post-stroke repair," the AHA/ASA statement said.
He pioneered the concept of treating and remodeling the intact brain to "amplify and capitalize on endogenous restorative events present after stroke and injury. Some would credit Chopp with developing the field of neuro-restorative therapies for stroke, as he was the first to employ bone marrow mesenchymal cells and cord blood cells for the treatment of stroke and neural injury and to deliver these cells intravascularly.
"In a major new research direction with substantial clinical implications, Chopp and colleagues have focused on a pivotal role of molecular master switches, microRNAs, in mediating response to stroke and neural injury," the statement noted.
Winner of the William M. Feinberg Award for Excellence in Clinical Stroke is Lewis B. Morgenstern, MD, from the University of Michigan, Ann Arbor, who "has earned international acclaim for his research in stroke health disparities and epidemiology," the AHA/ASA statement noted.

"His contributions include impactful studies on stroke disparities in the Mexican-American population." Dr. Morgenstern created and launched the Brain Attack Surveillance in Corpus Christi (BASIC) Project, the only US population-based stroke surveillance project focused on Mexican-Americans and one which has received continuous National Institutes of Health funding since 1999.
"Dr. Morgenstern is an outstanding example of the successful patient-oriented researcher," said Ralph L. Sacco, MD, chairman of neurology at the University of Miami Miller School of Medicine, Florida, and past president of the AHA, in the same statement. "He is one of the few stroke epidemiologists in the US and has established a national and international reputation."
David G. Sherman Lecture Award: Graeme J. Hankey, MBBS, MD, for lifetime contributions to the stroke field. "Toward Evidence-based Stroke Treatment and Prevention," Friday, February 13, Hall B, 11:33 am

Thomas Willis Lecture Award: Michael Chopp, PhD, for basic science investigations in the field of stroke. "Enhancing Neuroplasticity as a Primary Treatment for Stroke," Wednesday, February 11, Hall B, 10:50 am

William M. Feinberg Award for Excellence in Clinical Stroke: Lewis B. Morgenstern, MD, for ongoing contributions to clinical science investigation and management of stroke. "A Call to Action," Thursday, February 12, Hall B, 10:33 am

Mordecai YT Globus New Investigator Award in Stroke: Ashkan Shoamanesh, MD, McMaster University, Hamilton, Ontario, Canada. Abstract 213: "Cerebral Microbleeds in 1,278 Lacunar Stroke Patients: The Secondary Prevention of Small Subcortical Strokes (SPS3) Trial," Friday, February 13, Davidson Ballroom C, 9:09 am

Stroke Care in Emergency Medicine Award: Kimon Bekelis, MD, of Dartmouth-Hitchcock Medical Center, Lebanon, New Hampshire. Abstract 51: "Access to Primary Stroke Centers for Older Adults and Implications for Travel Times, and Mortality," Wednesday, February 11, Room 207, 1:42 pm

Robert G. Siekert New Investigator Award in Stroke: Seth A. Hays, PhD, University of Texas at Dallas. Abstract 162: "Vagus Nerve Stimulation Enhances Neuroplasticity and Forelimb Recovery After Stroke in Aged Rats," Thursday, February 12, Room 205, 1:30 pm

Stroke Rehabilitation Award: * b Wuwei Feng, MD, Medical University of South Carolina, Charleston. Abstract 7: "Dose Response Relationship in Transcranial Direct Current Stimulation Stroke Motor Recovery Studies," Wednesday, February 11, Room 205, 8:12 am
Medscape Medical News will be onsite, providing in-depth news coverage and feature interviews, beginning Wednesday, February 11. Follow us on Twitter (@MedscapeNeuro) and Facebook. Follow ISC on Twitter (@HeartNews, #ISC14).
The meeting is being held at the Nashville Music City Center, Nashville, Tennessee. Next year's ISC is planned for February 17-19, 2016, in Los Angeles, California.
Medscape Medical News © 2015 WebMD, LLC

Send comments and news tips to news@medscape.net.
Cite this: What's Hot at ISC 2015? - Medscape - Feb 09, 2015.