It is essential to allow cancer patients to report their own experiences of adverse events and to incorporate these reports into oncology clinical trials, according to Italian researchers.
Currently, the adverse events experienced by patients undergoing anticancer therapy are too often undocumented by physicians, Francesco Perrone, MD, director of the clinical trials unit at the National Cancer Institute of Naples, Italy, and colleagues report.
Their study was published online January 26 in the Journal of Clinical Oncology.
One way to ensure that toxic effects are reported is to use dedicated instruments to measure them, Dr Perrone told Medscape Medical News.
"It is clear that if we don't provide tools that can capture, directly from the patients, the experience of subjective side effects, we can underestimate these side effects and their impact," he said.
"This consideration should increase the commitment of the oncologic community to endorse the use of patient-reported outcomes instruments to measure toxicity," he explained. Among the measures is the Patient-Reported Outcomes Version of the Common Terminology Criteria for Adverse Events (PRO-CTCAE), which is being "being proposed and disseminated" by the National Cancer Institute (NCI) in the United States.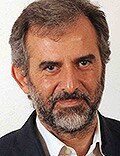 Such tools ask patients directly about toxic effects, independent of their doctors.
"We are working with the Italian PRO-CTCAE Study Group to do the translation, validation, and cross-cultural adaptation of this tool in the Italian language," Dr Perrone reported.
Underestimation of Risk
The results of this study add to the evidence that the current approach to adverse-event reporting in cancer clinical trials "substantially underdetects patients' symptoms," said Ethan Basch, MD, director of the cancer outcomes research program at the University of North Carolina in Chapel Hill, who was not involved in the study.
"The downstream consequence is that when trial results are presented to investigators, sponsors, regulators, clinicians, and patients, the balance of risk and benefit is off. There is an underestimation of risk," Dr Basch told Medscape Medical News.
In early-phase trials, this could mean the selection of inappropriately high doses that are not tolerable symptomatically. In phase 3 trials, it could mean that potential adverse events are not sufficiently captured or reported, leading to inadequate symptom-management plans, he said.
Patients Reporting Toxicity Themselves
Dr Perrone explained what prompted his group to study the discordance between patient- and physician-reported anticancer drug toxicities.
"There is a worldwide movement toward integrating and valuing patient-reported outcomes in cancer clinical research," he pointed out. "One of the things that patients can be asked to report by themselves is toxicity, particularly for symptoms that are subjective and not immediately visible by the doctor."
"Thanks to several prospective cancer clinical trials that we have done during the years, where the doctors evaluated toxicity and the patients completed quality-of-life questionnaires, we are in a privileged position to evaluate the relationship between patient and physician reporting of subjective toxicity, and we thought it was a worthy issue," Dr Perrone said.
The researchers compared reporting for anorexia, nausea, vomiting, constipation, diarrhea, and hair loss in three randomized trials: Elderly Breast Cancer – Docetaxel in Adjuvant Treatment (ELDA) (NCT00331097), in which elderly patients with breast cancer received adjuvant chemotherapy; and the GECO trial of gemcitabine and rofecoxib (NCT00385606) and the TORCH trial of erlotinib or chemotherapy (NCT00349219), in which patients with advanced non-small cell lung cancer received first-line treatment.
Dr Perrone's team prospectively collected and coded information about toxic effects.
At the end of each treatment cycle, patients completed the European Organization for Research and Treatment of Cancer (EORTC) quality-of-life questionnaire.
In all, 1090 patients who underwent 2482 cycles of treatment were included in the analysis.
The researchers found that toxicity rates reported by physicians were always lower than those reported by patients. "There was a relevant disagreement that was almost completely in the direction of underreporting by the doctors," they note.
Table. Number of Patient- and Physician-reported Toxic Effects
| | | |
| --- | --- | --- |
| Toxic Effect | Patient Reports (n) | Physician Reports (n) |
| Anorexia | 679 | 202 |
| Nausea | 654 | 488 |
| Vomiting | 283 | 256 |
| Constipation | 554 | 202 |
| Diarrhea | 388 | 248 |
| Hair loss | 552 | 207 |
Physicians failed to document treatment-associated toxicities, even when patients reported that they were "very much" affected by them.
Table. Physician Underreporting of Events That Affected Patients "Very Much"
| | |
| --- | --- |
| Toxic Effect | Proportion of Underreporting, % |
| Anorexia | 50.0 |
| Nausea | 25.8 |
| Vomiting | 13.0 |
| Constipation | 44.2 |
| Diarrhea | 24.1 |
| Hair loss | 42.7 |
Doctors might tend to underreport toxicity symptoms for several reasons, Dr Perrone explained.
"Physicians and patients bring different and complementary perspectives when reporting toxicities, but the patients themselves are, of course, in the best position to report their personal experience of symptoms. Discrepancies can occur, for example, when subjective reports by patients are mediated by the physician's perspective of what is expected in terms of toxicity, or by what may be attributed to disease symptoms rather than the effects of treatment," he said.
Whatever the reasons for the discrepancies, the accurate description of the occurrence and the severity of a toxic effect related to an anticancer agent is crucial for an informed evaluation of the risk/benefit ratio, he said.
Reporting Needs to Be Study-specific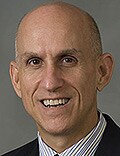 "This study documents the gap between patient-reported and clinician-reported adverse reactions," said Andy Trotti, MD, from the Moffitt Cancer Center in Tampa, Florida.
"It is not surprising that there are differences," he told Medscape Medical News. "The next step is converting patient-reporting of the most relevant events that are study-specific directly into common terminology criteria as a routine practice in clinical trials."
"There are some events where objective grading — for example, lab results — can be done automatically, but others will require clinician interpretation," Dr Trotti explained.
"The bottom line is that incorporating direct patient reporting will provide more accurate and more comprehensive data collection of adverse events, but it will also require more labor and time. Therefore, future adverse-event reporting processes will need to be study-specific to strike a balance between resource utilization and accuracy," he said.
Dr Perrone, Dr Basch, and Dr Trotti have disclosed no relevant financial relationships.
J Clin Oncol. Published online January 26, 2015. Abstract
Medscape Medical News © 2015 WebMD, LLC

Send comments and news tips to news@medscape.net.
Cite this: Patient Voices Essential, as Docs Underreport Toxicities - Medscape - Feb 05, 2015.