Regulatory complaint procedures are linked to depression, anxiety, and suicidal thoughts in physicians who come under scrutiny, new research suggests.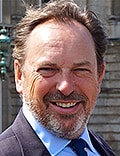 A cross-sectional survey study of almost 8000 doctors in the United Kingdom showed that 16.9% of those who had recently received or were currently receiving complaints experienced moderate to severe depression, compared with 9.5% of their peers who had not received such complaints; and 15% vs 7.3%, respectively, reported moderate to severe anxiety.
Those with current/recent complaints were also more than twice as likely to report thoughts of self-harm or suicidal thoughts.
In addition, 82% to 89% of all physicians surveyed reported that they now practice defensively by "hedging" (overprescribing, overreferring, and being overcautious), and 43% to 50% reported avoiding high-risk patients.
"There was a very high level of defensive practice by physicians across the board, which I think is something that has also been reported in the United States," lead author Tom Bourne, PhD, adjunct professor at Imperial College, London, told Medscape Medical News.
"Of course, medical regulation is important in terms of protecting patients. But if you look at these levels of defensive practice, that isn't in the best interest of patients," he added.
Dr Bourne pointed out that the study did not show causation ― physicians could have become depressed or anxious because of the complaint process, or it could be that they already had these symptoms, which led to problems on the job and to their subsequently receiving formal complaints. Still, it appears that the process was associated with distress.
"If you have a complaints system and it makes a substantial proportion of people unwell, it certainly doesn't seem entirely appropriate," he said.
The study was published online January 15 in BMJ Open.
"Harrowing Consequences"
The General Medical Council (GMC) acts as the UK regulator, setting standards for its physicians. Under the Medical Act (1983), the organization has the power to "warn, suspend, restrict the practice of doctors, or permanently remove them from the register," investigators write.
"Although most doctors referred to the GMC have their case closed at triage or have no action taken, there can be harrowing consequences for some doctors who go through a GMC investigation," they add.
A total of 114 doctors died while involved in these proceedings between 2005 and 2013. In addition, the number of doctors referred to the GMC increased by 18% between 2011 and 2012.
Below this level, other complaint systems include formal and informal hospital internal enquiries, serious untoward incident (SUI) investigations, and work disputes.
A survey of 7000 American physicians, which was published in 2011 in the Journal of the American College Of Surgeons, showed that malpractice litigation was significantly linked to burnout, depression, and suicidal ideation.
In 2012, as reported by Medscape Medical News, a study published in General Hospital Psychiatry showed that job stress itself was a major factor in the high rates of US physician suicide.
Dr Bourne, who is also a consultant gynecologist at Queen Charlotte's and Chelsea Hospital, United Kingdom, noted that he first wanted to examine these issues after watching colleagues go through the complaint process.
"There has been a lot of discussion about how this process impacts practice. I felt that as a contribution, the thing I could do best was a study to try and find out what was going on," he said.
A total of 95,636 members of the British Medical Association were invited to participate. Although they were guaranteed that the responses would be anonymous and untraceable, only 10,930 (11.4%) responded, and 7926 (8.3%) completed the full online survey. Of the latter group, 53% were men, and 73% were between the ages of 35 and 59 years.
All participants were divided into three subgroups: those with recent/current complaints (n = 2257), those with past complaints (n = 3889), and those with no complaints ever made against them but who observed the impact on others (n = 1780).
The types of complaint or investigations asked about were grouped into four categories: informal, formal, SUI, or GMC.
The Generalized Anxiety Disorder Scale (GAD-7) and the Physical Health Questionnaire (PHQ-9) were used to measure anxiety, depression, and self-harm. Defensive medical practice was measured through 20 questions within the main survey.
Impact on Practice
Results showed that 381 of the current/recent complaint group had moderate/severe depression and were at significantly higher risk for the disorder than those with no complaints (relative risk [RR], 1.77; 95% confidence interval [CI], 1.48 - 2.13).
Interestingly, men in this group were more likely than women to be depressed (odds ratios [ORs], 2.86 and 1.72, respectively); women in the no complaints group were more likely than the men to be depressed.
A total of 338 of the current/recent complaint group reported moderate/severe anxiety, and 218 (9.7%) reported having thoughts of self-harm (RR for each, 2.08; 95% CI, 1.61 - 2.68 vs the no complaint group).
In addition, the group going through a GMC referral had the highest levels of depression, anxiety, and thoughts of self-harm (26.3%, 22.3%, and 15.3%, respectively). The next highest levels were found in SUIs, followed by formal and then informal complaints.
When examining whether exposure to a complaint process was associated with defensive practice, the investigators found that 84.7% of the current/recent complaint group, 79.9% of the past complaint group, and 72.7% of the no complaint group reported changing the way they practice medicine.
In addition, 88.6%, 82.6%, and 81.7%, respectively, reported displaying hedging behavior; and 49.8%, 42.9%, and 46.1%, respectively, reported displaying avoidance behavior.
Even more troubling, 23% reported suggesting invasive procedures against their better judgement, and 14% reported being more likely to abandon a procedure at an early stage ― all because of complaint process experiences.
For those who were "whistleblowers" themselves, 20% reported feeling victimized afterward.
Finally, more than 80% of the respondents said that "processes would improve with transparency, managerial competence, capacity to claim lost earnings, and action against vexatious complaints," report the investigators.
"If we know that people who have complaints against them are often depressed, anxious, and have ideas of suicide, then obviously greater care has to be taken because we have a responsibility to them," added Dr Bourne.
"Also, this process causes an element of fear in physicians. And fear is toxic to patient safety."
Defensive Medicine
"I think these findings are probably what we'd expect, based on what's already out there," Rob Poole, FRCPsych, chair of the Royal College of Psychiatrists (RCPsych) in Wales and specialist advisor for the RCPsych's Invited Review Service, told Medscape Medical News.

"What was new to me in this study, and what I found really concerning, is the exceptionally high rate of defensive practice. That means that, as a consequence, it goes further than just an individual practitioner but into the quality of care that everyone else is getting," he said.
Dr Poole, who was not involved with this research, is also codirector for the Center for Mental Health and Society and professor of social psychiatry at Bangor University, in the United Kingdom. Study limitations he noted included the cross-sectional design and the low response rate. He also pointed out that the study did not show causation.
Overall, he opined that concerns about a physician should be dealt with much earlier than the way it is currently, before they balloon and get turned over to a more formal process.
"I don't think it's a problem with our systems to give people proper medical feedback and take action when people seem to be slipping away from good practice."
Further, Dr Poole recommended that physicians who are going through the complaint process should stay calm and realize that the system is there for everyone's well-being.
"One doesn't want to make doctors ill or to make the job any more stressful than it already is. On the other hand, regulation is important. But I think it's how you do it, how transparent it is, and doing things to make it less stressful."
Assault on Self-Worth
When also asked for comment, Michael F. Myers, MD, professor of clinical psychiatry at SUNY Downstate Medical Center in New York City, told Medscape Medical News that the study gives increasing evidence of how difficult and traumatic being reported to a licensing body can be ― and that the results are translatable to other countries.

In fact, Dr Myers recalled that when he was in private practice, he saw a number of physicians who had a patient or colleague complaint against them.
"I heard physicians say that being sued for malpractice is less stressful than a complaint about a license because it really gets to the heart of who you are. It's not only what your license symbolizes, the privilege and the power that we have, but it's about our professional livelihood as well," he said.
"It's perceived as an assault to self-esteem, self-worth, and identity as a physician."
He added that the impact of a complaint is confounded if a physician has already been struggling with problems with mood, anxiety, or substance use. "For those people, it's like a double whammy," said Dr Myers, who has authored several books about physician health.
He agreed with the investigators that a complaint system should be transparent and managed competently.
"People should be treated with a sense of compassion. I heard many doctors say that the process was so bureaucratic and legalistic. And they just felt very defensive and awful," he said.
"I think that whenever anyone is investigated, you should approach them in a careful and respectful way," said Dr Myers, noting that there are support services that physicians can access so they do not feel alone during the process.
In addition, "the notion of physician wellness is important. In other words, pay attention to how you're feeling and your workload, and don't get yourself in such a state of burnout that you run the risk of upsetting someone and/or making a mistake," he said.
"None of us can 100% prevent someone from making a complaint about our medical care. But we can do a lot to reduce our risk."
One of the study authors is head of the BMA doctors for doctors unit and receives payment from the BMA. The remaining six authors, including Dr Bourne, have reported no relevant financial relationships.
BMJ Open. Published online January 15, 2015. Full text
Medscape Medical News © 2015 WebMD, LLC

Send comments and news tips to news@medscape.net.
Cite this: Complaint Process Linked to Depression, Suicidal Thoughts in Docs - Medscape - Jan 16, 2015.