AVENTURA, Florida ― e-Cigarettes ― are they a welcome addition to the smoking cessation armamentarium, or are they gateway devices to smoking with potentially serious hidden health costs?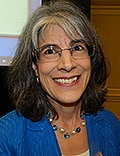 Here at the American Academy of Addiction Psychiatry (AAAP) 25th Annual Meeting, addiction experts weighed in on the devices during a session devoted to examining the safety and impact of e- cigarettes on nicotine addiction and the possible impact of the devices on vulnerable populations.
"The most important thing is to support your patients who smoke and want to quit," session moderator Mary F. Brunette, MD, associate professor of psychiatry at the Geisel School of Medicine at Dartmouth, in Concord, New Hampshire, told conference delegates.
"Smokers who can't quit may be able to switch successfully to e-cigs, especially with behavioral treatment. But more research is definitely needed to evaluate safety and positive and negative impacts," added Dr Brunette.
The use of e-cigarettes in the United States has risen dramatically since first becoming available in 2008. In fact, 8% of the general population and 30% of smokers reported trying them by 2012, report the investigators.
The majority of states currently prohibit sales of these devices to minors. However, that appears not to be a deterrent to many young people.
"Worrying" Teen Use
As reported by Medscape Medical News, the 2014 Monitoring the Future survey, recently released by the National Institute on Drug Abuse (NIDA), measured, for the first time, rates of e-cigarette use in teens. It showed that although daily cigarette smoking has decreased dramatically in the past 5 years in the 41,551 participants, 8.7% of 8th graders, 16.2% of 10th graders, and 17.1% of 12th graders reported e-cigarette use during the previous month.
Richard Miech, PhD, from the Institute of Social Research at the University of Michigan, in Ann Arbor, noted at the time that this was the first national study to show higher use of e- cigarettes than regular tobacco cigarettes in this young population ― a fact NIDA director Nora Volkow, MD, called "worrying."
Much of the concern stems from the dearth of research that has been conducted on the safety and efficacy of these devices.
Preliminary results from a review presented at the AAAP meeting suggested there are trace amounts of toxic substances in e-cigarettes.
However, there was also "insufficient research data evaluating the carcinogenic effects," note the investigators, led by Nahil Chohan, MD, from Rutgers New Jersey Medical School, in Newark.
"The data are inconclusive and warrant further studies to better decipher whether [e-cigarettes] are suitable alternatives to tobacco cigarettes or indeed just a fad that have a slew of health consequences lurking amidst the hype," they write.
During the symposium, the case for and against e-cigarettes was presented.
Laboratory paradigms suggest e-cigarettes may be less addictive, reduce nicotine withdrawal, are associated with negligible secondhand exposure, and better mimic the "hand-to-mouth" experience compared with other types of nicotine replacement therapy. It has also been suggested that e-cigarettes may have lower levels of toxins.
On the other hand, toxins and carcinogens are not completely absent, the potential negative health effects are still unclear, and the lack of regulation makes it difficult to determine safety risks.
Not Benign Compounds
During his presentation, Gregory N. Connolly, DMD, MPH, from Northeastern University, in Boston, Massachusetts, discussed chemosensory agents within e-cigarettes designed to "optimize nicotine delivery, provide cues for reward, and reduce withdrawal, as well as new microchip technology that may enhance abuse liability."
He also pointed out that the devices have evolved over time. Generation 1 e-cigarettes had a small battery and erratic aerosol format; generation 2 devices, such as Blu and NJOY, doubled the battery size and increased the amount of venous nicotine deposition; and generation 3 devices, such as Vuse, use microchips "to control aerosol to ensure small particles in fine cloud for deep lung deposition."
"If you think Big Brother is monitoring your Internet use, it's really here in these devices," said Dr Connolly, noting that flavors such as kiwi, chocolate, and watermelon are also offered, which can lead to transmembrane signaling.
"These are not benign compounds that just make things taste better. If you can modulate delivery of nicotine, it increases craving because of the ingrained behavior associated with reward and reinforcement."
He added that research is now needed on the chemosensory effects of the flavor fluids on neurobiology, as well as "clinical switching studies for abuse potential based on nicotine delivery."
In addition, Dr Connolly suggested immediate state or FDA bans on the ability to modify devices or vials, and to regulate the product to foster smoking cessation.
Recruitment Tool?
In another presentation, James D. Sargent, MD, codirector of the Cancer Control Research Program at the Geisel School of Medicine, at Dartmouth, in Lebanon, New Hampshire, presented results from a teen survey study published online December 15 Pediatrics.
The investigators examined a cohort of 1941 school-based adolescents in Hawaii who were asked about risky behaviors, including e-cigarette use and dual use, in 2013. Results showed that 17% of the teens used e-cigarettes only, 3% used cigarettes only, 12% used both, and 68% used neither.
Although dual users were "higher on risk status" (defined as higher on risk factors and lower on protective factors) than those who only used e-cigarette, the latter group had a higher risk status than nonusers. Both user types perceived e-cigarettes as healthier than tobacco cigarettes than did the nonusers.
"This raises the question of whether e-cigarettes recruit low-risk youth to tobacco product use," said Dr Sargent.
He also discussed a longitudinal study published last month in Nicotine and Tobacco Research that from 2011 to 2014 surveyed a cohort of 695 adults who smoked at baseline. It showed that the intensive e-cig users ― those who used daily for at least 1 month ― were 6 times as likely to quit tobacco cigarettes as nonusers (adjusted odds ratio [AOR], 6.07); 95% confidence interval [CI], 1.11 - 33.2).
However, there was no association with quitting found in the intermittent users. In fact, the adjusted OR showed that they were 6 times less likely to quit smoking in the following year (AOR, 6.04; 95% CI, 1.50 - 24.38).
Dr Sargent noted that another recent study showed a significant spike in e-cig use between 2012 and 2013 in both nonsmokers and former smokers.
"It showed that many of these smokers quit smoking 5 years ago but were relapsing with e-cigarettes. Individuals were being brought back to nicotine use by these products," he said.
Here to Stay
"But what we can do? Only 10% to 20% of smokers will ever try to quit, and 70% to 80% of those people will relapse. The bottom line is, we fail nine times out of 10 at prompting and supporting a successful quit," said Dr Sargent.
He concluded by noting that e-cigarettes are here to stay, are likely to be less harmful to health than tobacco cigarettes, and that their substitution could offer a harm reduction alternative for those who cannot or will not quit. However, the devices could also "pose a threat to tobacco control if they undermine quitting and recruit adolescents."
"In my opinion, we have to be concerned about the endgame and how dual use will affect that endgame. But as clinicians, we should be excited about the patient groups that could benefit greatly, especially severe smokers and those with severe mental illness," said Dr Sargent.
Still, "we need more trials, especially on what these essential oils are doing to lungs, and second-generation vs third-generation devices."
Dr Brunette agreed, telling Medscape Medical News there are many, many of these products now and most have not been tested for safety.
"It's likely that they will be lower risk, but it's unknown right now," she said, adding that the bottom line is that clinicians need to do everything in their power to get their patients to quit smoking tobacco cigarettes.
Dr Sargent and Dr Connolly report no relevant financial relationships. Dr Brunette reported receiving past research funding from Alkermes.
American Academy of Addiction Psychiatry (AAAP) 25th Annual Meeting: Abstract 7, presented December 5, 2014; symposium 3, presented December 6, 2014.
Medscape Medical News © 2014 WebMD, LLC

Send comments and news tips to news@medscape.net.
Cite this: Friend or Foe: The Great e-Cigarette Debate - Medscape - Dec 22, 2014.