SAN FRANCISCO — The low-molecular-weight heparin (LMWH) tinzaparin (Innohep, LEO Pharma) is better than warfarin at preventing the recurrence of blood clots in a mix of cancer patients, but not significantly so.
The finding comes from the CATCH trial of 900 patients with active cancer.
During the 6-month treatment period, recurrent venous thromboembolism (VTE) was less common in patients treated with tinzaparin than in those treated with warfarin (6.9% vs 10.0%; P = .07).
The difference amounted to a 35% relative risk reduction with tinzaparin.
The results were good enough for a number of experts here at the American Society of Hematology (ASH) 56th Annual Meeting to endorse LMWH in these circumstances as the treatment of choice.
The ease of use of LMWH, which is self-injectable, was cited as a primary reason. Warfarin, even though it is a pill, requires that the patient be monitored for bleeding, meaning repeat visits to the cancer clinic.
"This study reinforces clinical guidelines supporting the use of low-molecular-weight heparins instead of warfarin to prevent recurrent blood clots," said lead investigator Agnes Lee, MD, from the University of British Columbia in Vancouver, Canada, in a press statement.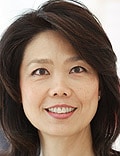 The CATCH study is the largest randomized controlled trial of treatment for the prevention of recurrent thrombosis in cancer patients, she told reporters at a meeting press conference.
Mary Cushman, MD, from the University of Vermont in Burlington, who moderated the press event, said that LMWH is "preferred" at her institution. But there is a catch, she explained, because not everyone can afford it. "Low-molecular-weight heparin is much more expensive than warfarin," she said.
Low-molecular-weight heparin is much more expensive than warfarin.
"The challenge is whether the person has health insurance and coverage for the cost of low-molecular-weight heparin," Dr Cushman said. She and her colleagues use warfarin when a patient cannot pay for LMWH.
But the cost differential is not large outside the United States, according to other experts.
"We use low-molecular-weight heparin," said Martin H. Ellis, MD, from the Meir Medical Center in Kfar Saba, Israel. "It has been accepted as the standard of care, especially when cancer patients are being treated or the cancer is still active, which are both risk factors [for blood clots]."
There is "no cost issue" in Israel, which is a single-payer, government-run system, said Dr Ellis, who was not involved in the study.
"Low-molecular-weight heparin is standard in the Netherlands," said Harry Büller, MD, PhD, from the Academic Medical Center of the University of Amsterdam, who was also not involved in the study. The monitoring needed with warfarin is a "big issue," he said. The cost difference between the two agents is not large in the Netherlands, which is also a single-payer system, he explained.
This is a valuable trial because the "current consensus" is to use LMWH in cancer patients with VTE or blood clots, but is largely based on only one other trial, said ASH secretary Stephanie Lee, MD, from the University of Washington in Seattle, during a premeeting presscast.
CATCH was an effort to establish "better data" for this practice, she explained.
Cancer patients are a "very, very high-risk population" for VTE recurrence, she noted.
Study Details
Patients received either tinzaparin 175 IU/kg once daily for 6 months (n = 449) or initial tinzaparin once daily for 5 to 10 days overlapped and followed by dose-adjusted warfarin for 6 months (n = 451).
Mean age was 59 years, and 59% of the patients were female. A total of 77% of patients had a baseline ECOG performance status of 0 or 1, and 23% had a performance status of 2.
The most common primary tumor sites were gynecologic (23%), colorectal (13%), lung (12%), and breast (9%), and 10% of patients had hematologic malignancies. At the time of randomization, 55% of patients had metastatic disease and 44% had received previous cancer treatment (chemotherapy, surgery, and/or radiation).
Table. CATCH Outcomes
| | | | |
| --- | --- | --- | --- |
| Outcome | Tinzaparin Group (n = 449) | Warfarin Group (n = 451) | P Value |
| Symptomatic nonfatal deep vein thrombosis | 2.7% | 5.3% | .04 |
| Fatal pulmonary embolism | 3.8% | 3.8% | .90 |
| Clinically relevant nonmajor bleeding | 11.0% | 16.0% | .03 |
Symptomatic nonfatal pulmonary embolism occurred in three patients in the tinzaparin group and two in the warfarin group. There was no difference in the incidence of major bleeding events between the two groups.
There was also no difference in mortality; 6-month survival rates were similar in the tinzaparin and warfarin groups (59% vs 60%).
The study was sponsored by LEO Pharma, the maker of tinzaparin. Dr Agnes Lee reports financial ties with industry, including LEO. Some of her coauthors also report such ties, including with LEO.
American Society of Hematology (ASH) 56th Annual Meeting. Abstract LBA-2. Presented December 9, 2014.
Medscape Medical News © 2014 WebMD, LLC

Send comments and news tips to news@medscape.net.
Cite this: LMWH Best for VTEs in Cancer, But There's a Catch in US - Medscape - Dec 16, 2014.