AVENTURA, Florida ― Plasma cytokine levels may be markers for, and play a part in, alcoholism and common substance abuse behaviors, new research suggests.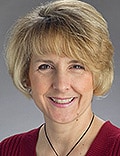 A study of 40 adult men who had been clinically diagnosed with alcohol dependence showed a significant association between the disorder and decreased activity for bone marrow–derived hematopoietins and chemokine monocyte chemotactin protein 3 (MCP3).
In addition, increases in the levels of the proinflammatory cytokines GRO (growth-regulated oncogene-alpha) and RANTES (regulated on activation, normal T-expressed and secreted) were significantly correlated with impulsivity in alcoholism.
GRO has been shown to be involved in the stimulation of neutrophils. RANTES has been shown to be involved with T-cell activation and has been implicated in other disorders, such as schizophrenia and cognitive impairment.
"Our results confirm how ill individuals with severe alcohol problems really are," principal investigator Ann M. Manzardo, PhD, associate professor in the Department of Psychiatry and Behavioral Sciences at the University of Kansas Medical Center in Kansas City, told Medscape Medical News.
She noted that an elevation in RANTES level was a relatively new association with impulsiveness. That plus the other study findings could prove to be helpful in future treatment options.
"There is hope is that we if intervene and decrease RANTES levels, then perhaps we can improve this population's chances of curbing their drinking," said Dr Manzardo.
The study was presented here at the American Academy of Addiction Psychiatry (AAAP) 25th Annual Meeting.
Alcohol Toxicity and Oxidative Stress
"Chronic alcohol use is associated with increased oxidative stress related to alcohol toxicity and associated nutritional deficiencies which impact on adaptive immunity and cytokine activity," write the investigators.
The disorder is also linked to bone marrow suppression, as well as increased "inflammatory mediators in blood and brain."
A total of 40 black alcohol-dependent men from the Kansas City area between the ages of 21 and 59 years (mean age, 47 years) were enrolled in the study and underwent a psychosocial interview, the Barratt Impulsivity Scale (BIS), and the 33-item Alcoholism Severity Scale. Blood samples were also taken.
In addition, blood samples from 30 age- and race-matched men with no self-reported history of alcoholism were assessed. These samples came from a blood collection donor center.
"Peripheral blood samples were obtained and plasma was separated and frozen within 30 minutes of collection [and] cytokine levels were determined using multiplex sandwich immunoassays," report the researchers. They add that 23 of the 41 cytokines met criteria for study inclusion.
"Cytokines have been looked at before in alcoholism. What we were using is a system that let us evaluate a large number of cytokines at one time. This decreases variation and increases validity," said Dr Manzardo.
Results showed that those with alcohol dependence had significantly reduced levels of GCSF, sCD40L, and GRO compared with the healthy control group, and they had significantly elevated levels of IP-10, MCP1, and RANTES (all, P < .05).
Levels of the bone marrow–derived hematopoietic cytokines interluekins 17 (IL-17) and IL-12(p70), fibroblast growth factor 2 (FGF-2), Fractalkine, and the chemokine MCP3 were all significantly negatively correlated with alcoholism severity scores (all, P < .05).
Increased Impulsivity
Both RANTES and GRO were significantly positively associated with total impulsiveness on the BIS (P < .01 and P < .05, respectively).
In addition, GRO was significantly positively associated with nonplanning impulsiveness (P = .02), attentional impulsivity (P = .05), and cognitive control and complexity (P = .02 and .001, respectively).
RANTES was also positively associated with cognitive control (P < .01).
"Associations between inflammatory mediators, particularly RANTES, and impulsiveness may propagate substance abuse behaviors," write the investigators.
Overall, "there were a lot of cytokine disturbances; there was a suppression of bone marrow–derived chemokines, which is consistent with the generalized bone marrow suppression we see in alcoholism; and we saw an elevation in certain inflammatory cytokines," added Dr Manzardo.
However, she noted that the findings were not completely unexpected.
"I think clinicians know that these people are very ill, and there are a lot of physiological effects. The study increases awareness that these changes on the cytokine level could be affecting behavior and their cognitive functioning that might be relevant to their recovery," she said.
"We hope that ultimately, this information can be used in the development of treatment programs or new drug development that would facilitate recovery."
Deep-Level Learning
Kathleen Heaney, MD, addiction psychiatrist at Hennepin County Medical Center in Minneapolis, Minnesota, noted to Medscape Medical News that Dr Thomas Kosten of Baylor College of Medicine said in a meeting symposium the previous day that to stay abreast of the changes in medicine, psychiatrists need to be informed about emerging immunologic news, including news about cytokines.
"And this poster speaks to that. It shows how the association between these markers can be tied to impulsiveness and other substance abuse behaviors," said Dr Heaney, who was not involved with this research.
She added that these are things that clinicians, even if they are not researchers, should be aware of.
"I'm from an area where historically, the attitude was that this is a moral failing. Then it developed into the 12 Steps, which is great. But now we're learning at a very deep level of things that affect these disorders," said Dr Heaney.
"It's just fascinating," she added.
The study authors and Dr Heaney have reported no relevant financial relationships.
American Academy of Addiction Psychiatry (AAAP) 25th Annual Meeting: Abstract 14, presented December 5, 2014.
Medscape Medical News © 2014 WebMD, LLC

Send comments and news tips to news@medscape.net.
Cite this: Inflammatory Markers May Predict Alcohol Dependence - Medscape - Dec 10, 2014.