The best predictor of a speedy recovery after a sports-related concussion is simply the initial symptom burden as measured by the Post-Concussion Symptom Scale (PCSS), a new study suggests.
Other measures, including computerized neurocognitive testing, are not predictive, according to the study results.
"The bottom line is that the lower your symptoms score when you have your first clinic appointment, the more likely you are to recover quickly, and the higher your score, the more likely you will have a longer recovery," said lead study author William Meehan III, MD, director, Micheli Center for Sports Injury Prevention, Waltham, Massachusetts.
The study was published online November 7 in Neurology.
Total Burden
The analysis included 531 patients who were referred to the Sports Concussion Clinic at Boston Children's Hospital within 3 weeks of their injury between October 1, 2009, and July 31, 2011. Their mean age was 14.6 years (range, 7 to 26 years), and almost two thirds (62.4%) were male.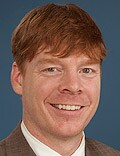 Concussion is defined as experiencing a rapid rotational acceleration of the head resulting in the onset of signs and symptoms. The PCSS is a list of 22 common symptoms resulting from a concussion. On a scale from 1 (none) to 6 (severe) athletes rate the level they are experiencing each symptom, so scores can range from 0 to 132.
The mean PCSS score of the study cohort at the initial visit was 26.
At the time of the injury, 21.1% of patients reported loss of consciousness and 33.1% reported experiencing amnesia. More than a third (34.7%) had sustained at least one previous sport-related concussion.
Most patients (86%) with a PCSS score of less than 13 had their symptoms resolve within 28 days, whereas 65% of those with PCSS score of 13 or over had prolonged symptoms.
The study showed that only total symptom burden recorded on the PCSS at the time of the initial visit was independently associated with symptom duration of greater than 28 days (adjusted odds ratio [OR], 1.044; 95% confidence interval [CI], 1.034 - 1.054).
Although computerized neurocognitive testing scores for the 129 patients (24% of the total) who underwent these tests were lower in the group with prolonged symptoms, these scores did not predict recovery time. Again, only symptom burden was independently associated with symptoms lasting longer than 28 days (OR, 1.082; 95% CI, 1.037 - 1.127).
"It was previously thought that gender and age, whether or not you lost consciousness, whether or not you had amnesia, and all these things, also predicted recovery, but they don't seem to in our study," said Dr Meehan.
He noted that many athletes coming to his center are referred because they haven't recovered as early as expected, their symptoms are relatively severe, or they've sustained multiple concussions. "Most concussions are managed by the trainer or the primary care doctor, so when athletes are referred to a specialty clinic, usually there's something else that has complicated the picture," he said.
Current recommendations for athletes with a low PCSS score that include a period of physical and mental rest to allow symptoms to resolve before returning to sport and school "are spot on," said Dr Meehan. But for more severe cases, for example those with a PCSS score of 100, "you have to start to prepare them for the possibility of a long recovery," said Dr Meehan. "You let them know so they can tell their teammates and their coach."
The process may involve talking to the school to get academic accommodations for the athlete, allowing him or her to take more breaks and have extra time to complete assignments. It might also involve screening earlier for appropriate therapy.
Treatments depend on which symptoms are most bothersome, said Dr Meehan. Problems with balance, dizziness, and coordination might benefit from vestibular therapy, a branch of physical therapy.
For severe and prolonged headaches, preventive headache medication may be in order, and for prolonged sleep disturbance, information on sleep hygiene — which activities to pursue and which to avoid around sleep time — may be beneficial.
Initial Evaluation
An accompanying editorial by Jack W. Tsao, MD, DPhil, Walter Reed National Military Medical Center, Bethesda, Maryland, and colleagues points out that patients in this study had their initial evaluation after they had a concussion, whereas in typical practice, athletes get their initial test before the season.
"This timing can complicate the accurate prediction of recovery trajectories since it eliminates the ability to reliably measure and account for patients' preexisting functioning," they write.
The delay between the injury and presentation to the clinic (mean, 12.0 days) is a major study limitation because the greatest indication for injury severity and duration may come sooner than 12 days after injury, according to the editorial. Future studies, the editorialists write, should consider analyzing a subgroup of patients who presented at the clinic sooner after an injury.
Because almost half the patients continued to have symptoms more than 28 days after their injury, the study would have benefited from tracking long-term outcomes, write the editorialists.
Future studies should examine structural and functional imaging data because some studies have shown a correlation between functional MRI results and recovery rates, they conclude.
Dr Meehan receives royalties from ABC-Clio for the sale of his book, Kids, Sports, and Concussion: A Guide for Coaches and Parents, and royalties from Wolters Kluwer for working as an author for UpToDate. Dr Tsao and his colleagues have disclosed no relevant financial relationships.
Neurology. Published online November 7, 2014. Abstract Editorial
Medscape Medical News © 2014 WebMD, LLC

Send comments and news tips to news@medscape.net.
Cite this: Symptom Burden Best Predictor of Concussion Recovery - Medscape - Nov 20, 2014.