CHICAGO, IL — The investigational PCKS9 monoclonal antibody, alirocumab (Sanofi/Regeneron Pharmaceuticals) produced significantly greater LDL-C reductions in statin-intolerant patients with very high baseline LDL-C levels compared with ezetimibe (Zetia, Merck/Schering-Plough), a drug often used in this population, in the ODYSSEY ALTERNATIVE study[1] .
The study, which also included a low-dose atorvastatin arm, found that 75% of patients labeled as statin intolerant could actually tolerate this 20-mg dose of atorvastatin.
But alirocumab was better tolerated than atorvastatin and produced greater LDL reductions. It was also associated with fewer skeletal-muscle–related adverse events than both atorvastatin and ezetimibe.
Presenting the study at the American Heart Association (AHA) 2014 Scientific Sessions, Dr Patrick Moriarty (University of Kansas Medical Center, Kansas City) reported that 10% to 25% of patients in clinical practice report statin intolerance, but in his specialist lipid clinic this is more like 50%. "Knowing how to treat these patients is very difficult, as large, well-controlled randomized trials of cholesterol-lowering drugs in statin-intolerant patients are lacking."
He concluded that the ODYSSEY ALTERNATIVE results "show that many patients who think they are statin intolerant may be able to be treated with statins. But in those who really are intolerant, PCSK9 agents may be a suitable alternative therapy for them. But long-term safety and efficacy must be studied."
IMPROVE-IT Bodes Well for the PCSK9s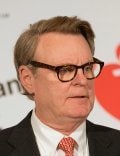 Commenting for heartwire , Dr Steve Nissen (Cleveland Clinic, OH) said the likelihood that PCSK9 agents will reduce outcomes has been enhanced by the IMPROVE-IT trial, also reported at the AHA meeting, showing ezetimibe reduced outcomes when added on to simvastatin.
"If ezetimibe can produce benefits with modest LDL lowering, then these drugs with more powerful LDL-lowering effects will likely be better. But we cannot take this for granted without outcome studies. These are essential and are now under way," Nissen said.
"Before the outcome results are available I think the PCSK9 drugs should be used only in the sickest populations with few options like the patients included in the ODYSSEY ALTERNATIVE study," he added.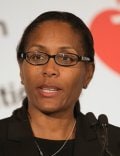 Discussant of the ODYSSEY ALTERNATIVE study, Dr Karol Watson (David Geffen School of Medicine, University of California, Los Angeles) said the LDL reduction with alirocumab was impressive, and it was reassuring that the drug was well tolerated. But long-term safety and cardiovascular outcome studies were definitely needed before knowing for sure where these drugs fit in.
Watson said that perhaps the most interesting finding of the study was that a great majority of patients thought to be statin intolerant managed to stay on low-dose atorvastatin.
Moriarty commented: "We do try everything to get these patients to stay on statin treatment—different statins, lower doses, intermittent treatment, and with all that we can achieve some LDL lowering, but the PCSK9 agents will be much better in this regard."
Asked whether compliance may be an issue, given that it is administered by injection, Moriarty said "definitely not," especially in a high-risk population. "These patients with very high LDL levels know they are at high risk. They are willing to sacrifice some convenience to get their LDL down. When they were put on alirocumab they would come in and say, 'This is the first time my LDL has gone below 100.' They are ecstatic."
Ezetimibe Now Viable Option for These Patients
Commenting for heartwire , Dr Ray Gibbons (Mayo Clinic, Rochester, MN) stressed that these drugs should not be used routinely without an outcome study. "I would be reluctant to use these agents, other than in patients who have no other option, such as [familiar hypercholesteremia] FH patients who can't tolerate statins, without an outcome study. After IMPROVE-IT, ezetimibe now becomes a viable option for these patients, which has to be put before PCSK9 drugs, as now it has outcome and long-term safety data. If lower is better for LDL, what happened with torcetrapib and niacin? They both lower LDL but did not reduce outcomes. If the FDA had allowed torcetrapib onto the market on the basis of 'lower is better,' Americans would have died."
The ODYSSEY ALTERNATIVE trial enrolled 361 patients with statin intolerance (by medical history) with LDL-cholesterol >70 mg/dL at very high cardiovascular risk or LDL >100 mg/dL at moderate/ high risk. Mean baseline LDL was 190 mg/dL.
They all underwent a placebo run-in phase for 4 weeks, in which 47 patients dropped out, 25 (6.9% of whole population) because of muscle-related symptoms. Moriarty said this highlighted the sensitivity of this population when such a large group "couldn't even tolerate placebo."
The remaining 314 patients were randomized to alirocumab 75 or 150 mg subcutaneously every 2 weeks (n=126), ezetimibe 10 mg once daily (n=125), or atorvastatin 20 mg once daily (n=63). Then all patients continued on open-label alirocumab.
During the blinded-treatment phase, 23% of alirocumab patients stopped treatment, vs 33% in both other arms.
At week 24, the alirocumab group had shown a far great reduction in LDL than the ezetimibe group.
LDL Reduction (%) From Baseline to Week 24
| | | | |
| --- | --- | --- | --- |
| Analysis | Alirocumab (%) | Ezetimibe (%) | P |
| Intention to treat | -45.0 | -14.6 | <0.0001 |
| On treatment | -52.2 | -17.1 | <0.0001 |
Mean LDL was reduced to 154 mg/dL with ezetimibe vs 96 mg/dL in the alirocumab group. Moriarty didn't formally present the LDL reduction in the atorvastatin arm but said during the discussion that it was about 30%.
Adverse effects showed the vast majority of patients reported some adverse events with each of the three treatments, but skeletal-muscle adverse events were fewer with alirocumab.
Adverse Events During 24-Week Blinded Treatment
| | | | |
| --- | --- | --- | --- |
| Adverse event | Alirocumab (%) | Ezetimibe (%) | Atorvastatin (%) |
| Treatment emergent | 82.5 | 80.6 | 85.7 |
| Serious | 9.5 | 8.1 | 11.1 |
| Leading to discontinuation | 18.3 | 25.0 | 25.4 |
| Skeletal-muscle related | 32.5 | 41.1 | 46.0 |
| Skeletal-muscle related leading to discontinuation | 15.9 | 20.2 | 22.2 |
The adverse-event rate was lower in the following open-label alirocumab treatment phase (average 14 weeks), with 56% of patients reporting an adverse event but only 3% discontinuing treatment because of adverse events.
During the discussion, chair of the session, Dr Philip Aylward (Flinders University, Adelaide, Australia), noted that other studies have not shown such a high rate of myalgia with PCSK9 antibodies.
Moriarty responded that statin-intolerant patients were a special population. "These patients are often intolerant to other drugs, too. In our center we call them delicate flowers. They are extremely difficult to treat."
Moriarty discloses research grants from Pfizer, Catabasis, Espirion, B Braun, Kaneka, Amgen, Kowa, Lilly, Novartis, Sanofi, Regeneron, and Genzyme; consulting for Regeneron, Duke Clinical Research Institute, Lilly, Catabasis, B Braun, Kaneka, and Genzyme; and honoraria from Amarin and Kowa. Disclosures for the coauthors are listed in the abstract.
Heartwire from Medscape © 2014  Medscape, LLC

Cite this: ODYSSEY ALTERNATIVE: PCSK9 Inhibitor Has Potential in Statin Intolerance - Medscape - Nov 18, 2014.