BERLIN ― A newly proposed psychotropic drug reclassification system, complete with app, has been unveiled in the hope that it will reduce confusion over contradictory-sounding terminology.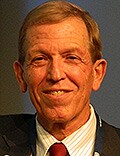 The first phase of the new Nomenclature Project was unveiled here at the 27th European College of Neuropsychopharmacology (ECNP) Congress. The new system aims to reclassify psychotropic drugs from symptom-based to pharmacology-based.
The head of the ECNP task force on nomenclature, Joseph Zohar, MD, told reporters attending a press conference here that the new system will reflect current scientific knowledge.
"This is more than just a name change. This will change the way we talk about medications and reflect to our patients the rationale in choosing a particular medication," said Dr Zohar, who is also immediate past president of the ECNP.
The new system was developed by the ECNP in collaboration with the American College of Neuropsychopharmacology (ACNP), the International College of Neuropsychopharmacology, the International Union of Basic and Clinical Pharmacology, and the Asian College of Neuropsychopharmacology.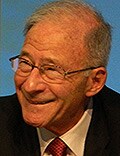 "This engagement of partnership, which will be a worldwide effort, is a big opportunity. It involves not just European partners but Asian partners...and has great implications for making this a successful venture," David Kupfer, MD, ACNP representative to the task force, told Medscape Medical News.
"It won't happen overnight, but I think that with the introduction of the app at this meeting, it's very clear that clinicians want this," said Dr Kupfer.
Major Shift
Task force members noted that drug classifications can significantly influence patients' views and treatment adherence. The new system is designed to reduce confusion among patients when they are prescribed a drug for a seemingly unrelated condition. It will also make prescribing clearer for clinicians.
"Saying 'second-generation antipsychotic' isn't very useful. It's marketing, not science. It isn't helping us make informed choices," said Dr Zohar.
The Nomenclature Project shifts away from the current symptom-based terminology to terminology that focuses on the pharmacologic target, such as serotonin or dopamine, and mode of action.
The project was initiated 5 years ago when representatives from the various neuropsychopharmacology organizations first met with a mission to update and improve mental health drug terminology, which is currently based on outdated classifications developed in the 1960s.
"Names need to reflect our contemporary knowledge. If this is true of electronics, it is certainly true of medicines," he said.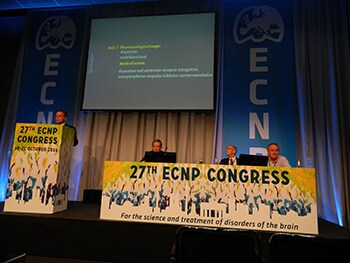 The proposed template would consist of 4 axes:
Axis 1: description of the pharmacologic target and mode of action (MOA)

Axis 2: indication/what the drug is used for

Axis 3: description of the efficacy and major side effects

Axis 4: neurobiologic description
For example, the current classification for fluoxetine (multiple brands) is as an antidepressant. Under the proposed system, it would be reclassified to include the following information:
Axis 1: target: serotonin; MOA: reuptake inhibitor

Axis 2: major depressive disorder, obsessive compulsive disorder, bulimia, panic disorder, others

Axis 3: improves symptoms of depression and anxiety and reduces compulsive behavior; side effects of sexual dysfunction, gastrointestinal symptoms, etc

Axis 4: neurotransmitter actions/physiologic
"It's presenting a complex profile to our patients," said task force member Hans-Jürgen Möller, MD, from the Psychiatric Department at the Ludwig-Maximillians University in Munich, Germany.
"It's about expanding the vocabulary. Neuroscience-based nomenclature may clarify the rationale for choosing certain medications," added Dr Zohar.
Easier or More Complex?
Although the new system may seem more complex, Dr Zohar explained that the first three axes are primarily for clinicians but that all of the axes can be used to provide better explanations to patients.
"Instead of saying, 'the anxiolytic lorazepam,' for example, you might say, 'lorazepam is one treatment for anxiety, and that particular class of treatment works through being a positive allosteric modulator at the GABA-A receptor,' " said David Nutt, DM, FMedSci, task force member and head of the Center for Neuropsychopharmacology at Hammersmith Hospital, Imperial College London.
As part of the first phase of implementation, an English-language booklet, Neuroscience-Based Nomenclature, and a beta version app were released to ECNP 2014 attendees.
As previously reported by Medscape Medical News, Dr Zohar explained that the app was created to make the switch to the naming system easier for clinicians.
"The idea with this app is that the individual can look at a specific medication, not only according to the brand or generic name but also according to the indication, the mechanism, the pharmacological target, etc," he said in a previous interview with ECNP Matters. The booklet is basically a print version of this.
There are plans for both to be released in other languages, including French, German, Spanish, Portuguese, Japanese, and Chinese. In addition, Dr Kupfer said he would like to see a booklet for patients and their families that explains the information in a more conversational way.
Getting Buy-In
Dr Kupfer noted in a release that there is still "a long period of negotiation and discussion to come before we get complete agreement" on the newly proposed terminology, and that it will be an ongoing process.
"We know there are things that are going to be recommended to change. And we are going to be getting together at least every 6 months to review all the suggestions and feedback," Dr Kupfer explained further at the briefing.
He said that next steps include engaging with major journal editors and "seeking their buy-in" of this new system. In addition, he plans to present more information at the upcoming American Psychiatric Association's annual meeting in May 2015.
"We're hoping that, by then, it can be the tipping point with respect to requesting an adoption [by editors] in their journals for this naming process. We're hoping that no matter which of the major journals you are going to submit to, there are going to be some new ways of evaluating papers," said Dr Kupfer.
He added that they also plan to meet soon with organizations, such as the American Medical Association, the US Food and Drug Administration, and the World Health Organization.
"Then in 3 to 5 years, we need to figure out how to change textbooks. How can we change the education of the up-and-coming generation of medical students, of residents who are in psychiatry and neuroscience? And for that matter, how can we influence the mainstream areas of medicine?"
Dr Zohar said that, overall, it is about getting medical professionals and even the media away from using names such as 'antipsychotic.' "We want it to be about the pharmacology, not the marketing," he concluded.
More information on the Nomenclature Project and a place for comments can be found on the ECNP website. The app can be downloaded for free from Google Play.
27th European College of Neuropsychopharmacology (ECNP) Congress. Presented October 19, 2014.
Medscape Medical News © 2014 WebMD, LLC

Send comments and news tips to news@medscape.net.
Cite this: New Psychotropic Drug Classification System Unveiled - Medscape - Nov 03, 2014.